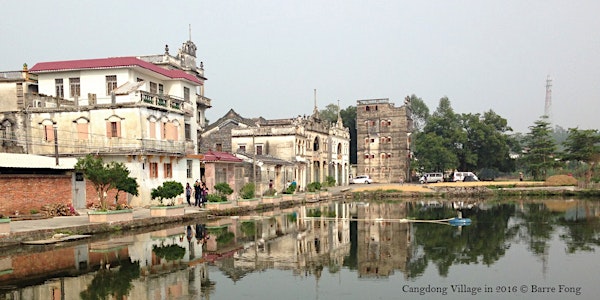 Screening + Presentation "Making Ties: The CangDong Village Project"
Location
Chinese American Museum of Chicago
238 West 23rd Street
Chicago, IL 60616
A film and presentation by Barre Fong
About this event
The Chinese American Museum of Chicago is pleased to co-present with Center for Railroad Photography & Art a film screening and presentation: Making Ties: The Cangdong Village Project - a collaborative research program studying the home villages of Chinese migrants.
This program is made possible by support from the Center for Railroad Photography & Art.
The project exemplifies the possibilities of transnational and interdisciplinary research, involving historians, architectural historians, archaeologists, folklife specialists, botanists, and zoologists from the United States and China as well as members of the Cangdong Village community today.
Barre Fong is a fourth generation Chinese-American and San Franciscan native. He was educated at the University of San Francisco and graduated in 1990. In 2009, he began filmmaking in earnest—his film Detained at Liberty's Door, produced with historian Connie Young Yu, is currently featured at the Angel Island Immigration Station. His current film, Finding the Virgo has won multiple awards and will be screened on the west coast, London, and Paris. Barre is currently producing Celestials, a documentary film tracing Stanford University's groundbreaking research about Chinese railroad workers.
Barre Fong will also present his research and filmmaking at the Center for Railroad Photography & Art's annual 'Conversations' on railroad photography conference on Saturday, September 14th at Lake Forest College, in Lake Forest, Illinois.
To learn more about the Center for Railroad Photography & Art, Conversations 2019, and their new traveling exhibition After Promontory: 150 Years of Transcontinental Railroading, visit www.railphoto-art.org.
This event is free to attend, but RSVP is required.
Same-day walk-in availability is not guaranteed.