Screening of "Voluptas Dolendi": Music and Gesture in Caravaggio's Paintings

Tuesday, May 15, 2012 from 6:00 PM to 8:00 PM (CDT)
Event Details
The Director of the Italian Cultural Institute
Silvio Marchetti
is pleased to invite you to the presentation of

VOLUPTAS DOLENDI: I gesti del Caravaggio
Music and gesture in Caravaggio's paintings (55 min)
A film by Francesco Vitali
Adaptation of Mara Galassi and Deda Cristina Colonna's
theatrical performance
With a presentation by the director Francesco Vitali
Presented by Professor Robert L. Kendrick, University of Chicago Music Department
and the Director of the film Francesco Vitali
Tuesday May 15th, 2012
6pm
Caravaggio is perhaps the first 'modern' painter to insert theatrical gestures in his works, that can be defined as multimedia spectacle (Dinko Fabris, Oxford Journals).
His major contribution to the new Baroque aesthetics does not concern only his use of light, but also, as acknowledged by his contemporaries, the high degree of the naturalistic reproduction in his paintings. Assembling light and naturalist reproduction, Caravaggio used gesture to give movement to the characters. What we also gain from this painter's masterpieces is a fourth dimension: the sound that was in the background of his painted scenes.
In 2002 the totality of Caravaggio's gestures, generating multimedia non-verbal suggestions (through light, costumes, body movements and dance, music), has been the center of an extraordinary performance, set in the medieval Basilica di San Marco in Milan: a church reworked in the Baroque, and visited by the child Mozart.
The protagonists of this show were the actress and dancer Deda Cristina Colonna, and the double-harp player Mara Galassi. Their work is an original synthesis of different arts: music, dance, acting, painting. They trace Caravaggio's visionary art, by giving moving life to his paintings, evoking and quoting their suggestions rather than recreating their images. This aim is reached by the use of real candles and steadycam, both ideas of the director Francesco Vitali, who is also director of photography.
The film was produced by the "Marco Fodella Foundation for Early Music in Milan" (www.fondazionemarcofodella.it).

Robert L. Kendrick, Professor of Music at the University of Chicago, received his Ph.D. (musicology) and M.A. (ethnomusicology) from New York University, after a B.A. from the University of Pennsylvania. A member of Milan's Accademia Ambrosiana, Kendrick is also a former Junior Fellow at the Harvard Society of Fellows. He has advised or worked with a range of early music performers, including Chicago's Newberry Consort, Bologna's Cappella Artemisia, and Boston's La Donna Musicale.. Among his books are "The Sound of Milan", 1580-1650 (2002) and "Celestial Sirens" (1996). He has also edited the motets of Chiara Margarita Cozzolani for A-R Editions (1998).
The presentation will be followed by a reception.
Reservation kindly suggested.

Special Thanks to Acqua Smeraldina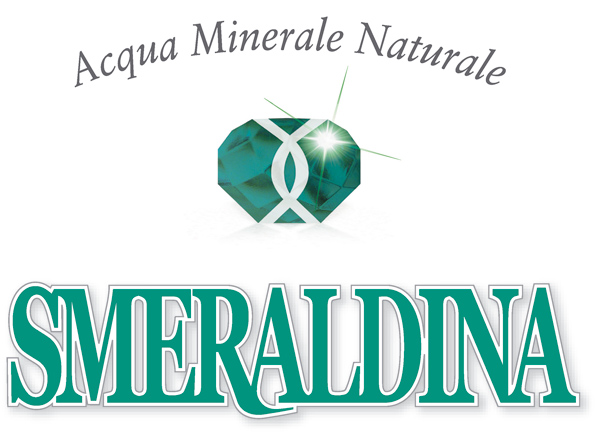 Click here to see all of the Institute's upcoming events.
Have questions about Screening of "Voluptas Dolendi": Music and Gesture in Caravaggio's Paintings?
Contact
When & Where

Italian Cultural Institute
500 N Michigan Avenue
Suite 1450
Chicago, 60611


Tuesday, May 15, 2012 from 6:00 PM to 8:00 PM (CDT)
Add to my calendar
Organizer
Italian Cultural Institute of Chicago
500 N Michigan Ave. Suite 1450
Chicago, IL 60611
Currently active in all the major cities of the five continents, the ninety Italian Cultural Institutes serve as an ideal meeting place for intellectuals, artists, and cultural operatives, as well as for ordinary citizens, both Italian and foreign, who wish to establish or maintain a relationship with our country. By acting not only as a showcase and source of current information on Italy, but also as a driving force behind initiatives and projects of cultural cooperation, the Italian Cultural Institute has become a focal point for both the Italian communities abroad and the growing demand for Italian culture throughout the world.

By extending the role of Embassies and Consulates, the Italian Cultural Institutes offer the most effective tools for promoting a worldwide image of Italy as a center of production, preservation, and dissemination of culture from the Classical Age until today. Along with organizing cultural events in a vast array of areas, including art, music, cinema, theatre, dance, fashion, design, and photography, the Italian Cultural Institutes:


Offer the opportunity to learn Italian language and culture through the organization of courses, the management of libraries and the preparation of educational and editorial materials;
Provide the networks and the premises to facilitate the integration of Italian operators in the process of cultural exchange and production at an international level;
Provide information and logistic support to public and private cultural operators, both Italian and foreign;
Continuously support initiatives aimed at promoting an intercultural dialogue based on the principles of democracy and international solidarity.