Screening of "The Voice of the Body" by Luca Vullo

Thursday, November 10, 2016 from 6:00 PM to 8:00 PM (CST)
Event Details
Screening of "The Voice of the Body" (2011, 60 min)
by Luca Vullo
followed by a Q&A with the Director himself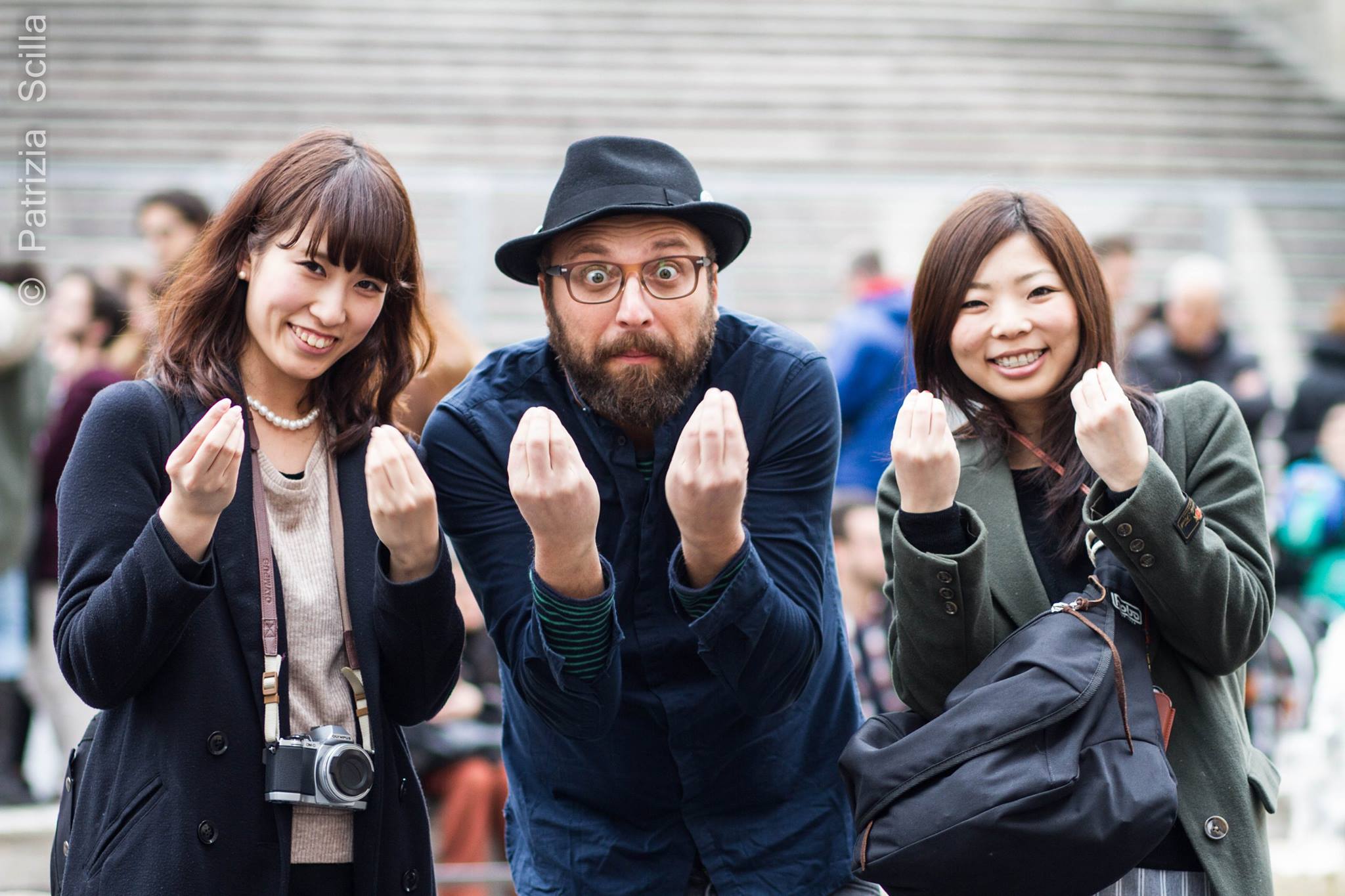 November 10th
6:00 pm
Italian Cultural Institute
500 N Michigan Ave, Suite 1450
ITALIAN GESTICULATION
Docu-Fiction "The Voice of the Body" (2011, 60')
This innovative documentary is about how Italians, and Sicilians in particular, speak with their hands, using a peculiar non-verbal code of communication. "The Voice of the Body" was recognized as a 'Film d'Essai' (i.e., a work with a superior authorial quality) by the Italian Ministry of Culture, General Direction for Cinema. It was subsequently entered in the 'Schermi di Qualità' scheme for the promotion of Italian cinema. Furthermore, the movie was selected for the Sicilian Itinerant Festival of Documentaries 'Visionan DOC' organized by FICE Sicily, and was screened in several municipal and provincial halls in Sicily between November 2012 and February 2013. In Italian with English subtitles.

LUCA VULLO
Luca Vullo is a writer, director and producer based between London and LA who has realized powerful documentaries recognized internationally. The first successful documentary is "From Sulphur to Coal" released in 2008, a social anthropological film on the consequences of the 1946 Italo-Belgian Pact, and the life of Sicilian miners in Belgium after WWII. As expert of Italian gestures, Luca Vullo wrote and directed a documentary about the Sicilian gestures titled "The Voice of the Body" in 2011 that has received very warm responses worldwide. Since then many Universities around the world invited him for workshops, lessons and debates on Italian body language. In London he worked as body language coach for the new production of Pirandello's Liolà directed by Richard Eyre at the Royal National Theatre. More recently, Luca Vullo has been filming in London a new documentary entitled "INFLUX" about Italian immigration in the UK, such hot social topic of the moment after BREXIT.
While Luca Vullo is in Chicago, he will perform workshops on Italian gestures in both Italian and English at local universities.  
When & Where

Italian Cultural Institute
500 N Michigan Avenue
Suite 1450
Chicago, IL


Thursday, November 10, 2016 from 6:00 PM to 8:00 PM (CST)
Add to my calendar
Organizer
Italian Cultural Institute of Chicago
Italian Cultural Institute of Chicago
500 N Michigan Ave., Suite 1450
Chicago, IL 60611
Currently active in all the major cities of the five continents, the ninety Italian Cultural Institutes serve as an ideal meeting place for intellectuals, artists, and cultural operatives, as well as for ordinary citizens, both Italian and foreign, who wish to establish or maintain a relationship with our country. By acting not only as a showcase and source of current information on Italy, but also as a driving force behind initiatives and projects of cultural cooperation, the Italian Cultural Institute has become a focal point for both the Italian communities abroad and the growing demand for Italian culture throughout the world.

By extending the role of Embassies and Consulates, the Italian Cultural Institutes offer the most effective tools for promoting a worldwide image of Italy as a center of production, preservation, and dissemination of culture from the Classical Age until today. Along with organizing cultural events in a vast array of areas, including art, music, cinema, theatre, dance, fashion, design, and photography, the Italian Cultural Institutes:


Offer the opportunity to learn Italian language and culture through the organization of courses, the management of libraries and the preparation of educational and editorial materials;
Provide the networks and the premises to facilitate the integration of Italian operators in the process of cultural exchange and production at an international level;
Provide information and logistic support to public and private cultural operators, both Italian and foreign;
Continuously support initiatives aimed at promoting an intercultural dialogue based on the principles of democracy and international solidarity.
Screening of "The Voice of the Body" by Luca Vullo