Screening of "The Girl in the Fog" by Donato Carrisi (2017, 128 min)
Description
Presented on the occasion of the Italian Film Festival USA. For more details about this Festival, please click here.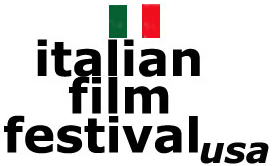 Screening of "The Girl in the Fog" (La ragazza nella nebbia, 2017, 128 min)
Directed by Donato Carrisi
Dott.ssa Alessia Defraia, Loyola University, will introduce the film
In the small Alpine village of Avechot, sixteen-year-old Anna Lou disappears. Vogel, a police detective who is famous for using journalists and the internet to create a scene, arrives in Avechot. There are no clues, no tracks to follow. Everything is enveloped in a thick fog.
With Toni Servillo, Alessio Boni, Lorenzo Richelmy, Galatea Ranzi, Michela Cescon, Lucrezia Guidone, Daniela Piazza, Ekaterina Buscemi, Thierry Toscan, Jacopo Olmo Antinori, Marina Occhionero, Sabrina Martina, Antonio Gerardi, Greta Scacchi, Jean Reno
In Italian with English subtitles
Free and open to the public.