Screening of "Riding the Tiger" & Special Offer

Tuesday, September 25, 2012 from 6:00 PM to 8:00 PM (CDT)
Event Details
The Director of the Italian Cultural Institute
Silvio Marchetti
is pleased to invite you to 
the screening of
 "Riding the Tiger"
(A cavallo della tigre)
 2011, 102 min.
 by Carlo Mazzacurati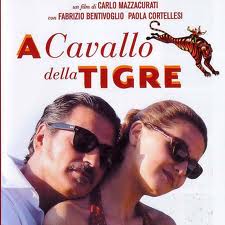 Tuesday, September 25th
6pm
Italian Cultural Institute
500 N Michigan Avenue, Suite 1450
Chicago, IL 60611
A Cavallo Della Tigre (Riding the Tiger) is a remake of Luigi Comencini's 1961 film of the same name. It begins in a Milanese parking lot where protagonist Guido (Fabrizio Bentivoglio) falls for Antonella (Paola Cortellesi), who works for a television show. After forming a fast partnership, the two combine wits in order to steal 190,000 dollars in a holdup, but the plan goes horribly askew, and Guido is sent to prison. While in jail, Guido becomes the target of a mean-spirited Turkish convict known among prisoners only as "Tiger" (Tuncel Kurtiz) and his flunkie (Boubker Rafik). When Guido inadvertently finds out about their escape plan, Tiger finds it necessary to have him transferred to his cell, where he can monitor Guido closely enough to ensure that his plans aren't revealed. Due to unforeseen circumstances, however, Guido is forced to escape along with them.
In Italian with English subtitles.  A light reception will be offered.
Reservations kindly suggested. 

Please click here to see all of the Institute's upcoming events.
________________________________
Italian Passion Performed by the Chicago Chamber Musicians
Sunday, September 30th
7:30 pm
Nichols Concert Hall
Music Institute of Chicago
1490 Chicago Avenue
Evanston
Monday, October 1st
7:30pm
Gottlieb Concert Hall
Merit School of Music
38 S. Peoria Street
Chicago
Explore the passionate music of Italy as CCM displays the unique ways Italian composers, made legends by their operas, created chamber music. Barbara Butler and Charles Geyer will be featured on Franceschini's Sonata and Vivaldi's Concerto for Two Trumpets. Rising star mezzo-soprano Jazimina MacNeil will be featured on Respighi's Il tramonto. From Vivaldi to Verdi, these composers could not escape the passionate influence of opera, even in their chamber music. Presented in collaboration with the Italian Cultural Institute of Chicago.
Friends of the Italian Cultural Institute are eligible to receive a 15% discount off the price of tickets. Please mention "ITALY15" and call (312) 225-5226 or visit www.chicagochambermusic.org. For more details, please click here.
Special thanks to Acqua Smeraldina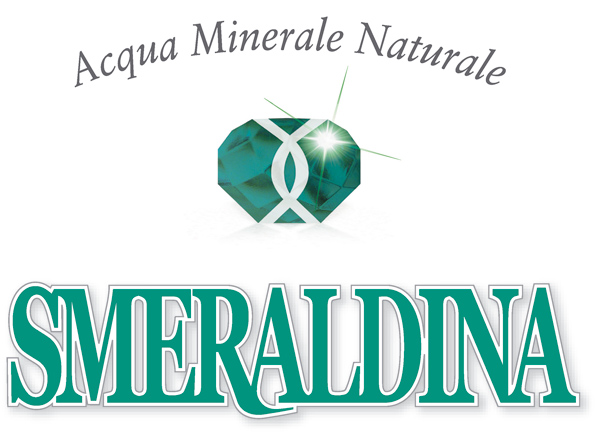 When & Where

Italian Cultural Institute
500 N Michigan Avenue
Suite 1450
Chicago, 60611


Tuesday, September 25, 2012 from 6:00 PM to 8:00 PM (CDT)
Add to my calendar
Organizer
Italian Cultural Institute of Chicago
Italian Cultural Institute of Chicago
500 N Michigan Ave., Suite 1450
Chicago, IL 60611
Currently active in all the major cities of the five continents, the ninety Italian Cultural Institutes serve as an ideal meeting place for intellectuals, artists, and cultural operatives, as well as for ordinary citizens, both Italian and foreign, who wish to establish or maintain a relationship with our country. By acting not only as a showcase and source of current information on Italy, but also as a driving force behind initiatives and projects of cultural cooperation, the Italian Cultural Institute has become a focal point for both the Italian communities abroad and the growing demand for Italian culture throughout the world.

By extending the role of Embassies and Consulates, the Italian Cultural Institutes offer the most effective tools for promoting a worldwide image of Italy as a center of production, preservation, and dissemination of culture from the Classical Age until today. Along with organizing cultural events in a vast array of areas, including art, music, cinema, theatre, dance, fashion, design, and photography, the Italian Cultural Institutes:


Offer the opportunity to learn Italian language and culture through the organization of courses, the management of libraries and the preparation of educational and editorial materials;
Provide the networks and the premises to facilitate the integration of Italian operators in the process of cultural exchange and production at an international level;
Provide information and logistic support to public and private cultural operators, both Italian and foreign;
Continuously support initiatives aimed at promoting an intercultural dialogue based on the principles of democracy and international solidarity.
Screening of "Riding the Tiger" & Special Offer