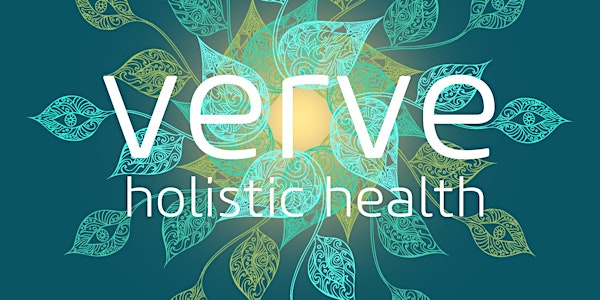 Screening of Homebirth Documentary to Benefit WBWC
Join us for "These Are My Hours," a documentary that empowers women who desire a normal, physiologic birth. Proceeds to benefit the WBWC.
When and where
Location
Verve Holistic Health 916 West Morgan Street Raleigh, NC 27603
About this event
These Are My Hours is a film unlike any other. Most documentaries about childbirth center around experts offering their opinions. Fiction films depict birth as a punchline – starring sweaty, histrionic women who quickly become a supporting character upon the appearance of medical personnel. Mothers are seen as weak, crazy, in danger, or simply a vessel to bring a baby. THIS IS NOT THE STORY OF BIRTH. Childbirth is a rite of passage. It is often how a person marks time in their life; Before and After. It is a transformative experience for all involved. Without commentary as a distraction, These Are My Hours offers the audience an opportunity to immerse themselves in a moment that we've all experienced (since we were all born!), but few get to witness. Featuring poetic voiceover from the birthing mother and real-time labor sounds, this is film's first glimpse into the personal narrative of humanity's universal journey. These Are My Hours is a raw display of female intensity. The prevalent belief in modern society is that women cannot give birth on their own; that they are not mentally, psychologically, or physically strong enough. The time has come to deconstruct this story.
All proceeds for this event will go to benefit the Women's Birth and Wellness Center in Chapel Hill, our local champion of normal physiological birth.
WOMEN'S BIRTH & WELLNESS CENTER
MISSION STATEMENT
Women's Birth & Wellness Center is dedicated to providing women of diverse cultural and socioeconomic backgrounds with comprehensive primary, maternity and lactation healthcare throughout the life cycle.
PHILOSOPHY
We believe that every woman has the right to a standard of excellence in her healthcare, to be treated with respect for human dignity and cultural preferences, and to be an active partner in her healthcare. We believe that the establishment of a freestanding birth center and women's health center provides the best opportunity to succeed in our mission.
PURPOSE
§ To offer a comprehensive program of well woman health education that encourages women to take responsibility for their well being. To support women's developing and maintaining healthy lifestyles, which will ultimately benefit not only themselves, but their families and communities.
§ To provide safe, satisfying and affordable healthcare services in a caring, supportive and culturally sensitive environment. To welcome women of all ages, ethnic and socio-economic backgrounds who desire nurse-midwifery care.
§ To support the family, the cornerstone of our social structure, by recognizing and respecting those individuals who are identified by the woman as members of her family unit.
§ To respect a woman's right to informed consent. To encourage her to be an active partner in her care and to support the decisions she makes in matters of her health care.
§ To offer and participate in community education focused on the benefits of midwifery care for women of all ages. To offer the birth center option for childbearing families.
§ To provide, to the extent possible, student midwives and other healthcare providers with a clinical experience of the midwifery model of maternity care. To participate in related research and evaluation.
​