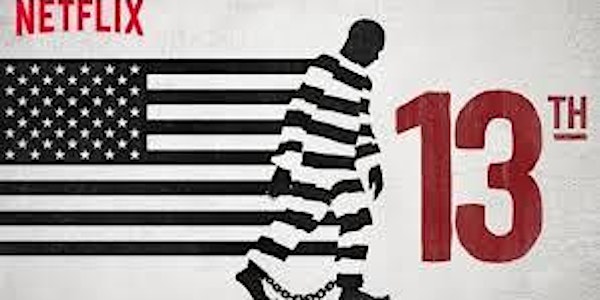 Screening of 13th: A Documentary by Ava DuVernay with special guest Baz Dreisinger
When and where
Location
Larchmont Avenue Church 60 Forest Park Avenue Russell Hall Larchmont, NY 10538
Description
13th Documentary Screening & Talk Back with
Baz Dreisinger
Hosted in partnership with Mamaroneck High School
---
A CURE PUBLIC EVENT hosted by the Larchmont Avenue Church
October 11th from 6pm to 9pm at Larchmont Avenue Church
---
The 13th Amendment to the U. S. Constitution abolished slavery. But it also included a provision many people don't know about and that is what this documentary brings to view. "Neither slavery nor involuntary servitude, except as a punishment for crime whereof the party shall have been duly convicted, shall exist."
13th explores America's criminal justice institution and explains in a lens expanding way, how even though America makes up 5% of the world's population it also makes up 25% of the world's prison population. This population is made up of mostly black and brown men. How we come to understand the privitization of prisons, the mythology of the black man and much more is brilliantly crafted in this film. * Not recommended for kids under 13.
There will be a robust talk back with Baz Dreisinger who is a professor of English at City University of New York's John Jay College of Criminal Justice, the founder of the Prison-to-College Pipeline and the Executive Director of the Incarceration Nations Network. Baz appears in the documentary.
The screening is presented by C.U.R.E, The Coalition for Undoing Racism Through Education. The coalition is dedicated to bringing a deeper understanding of institutional racism and how it affects our American politics, ideologies, treatment of each other and daily existence as a caste system society. We are hyper focused on serving the Larchmont and Mamaroneck community however, we wholeheartedly welcome anyone who is willing to change their lens around creating equitable institutions for all.