About this Event
Cinebooth Indie Short Films Night!
Our final big screening event of the year. This night will show a fantastic fun and entertaining selection of "Indie Short Films" submitted by talented filmmakers in London and around the world played for film lovers and filmmakers to sit back and enjoy with friends, family or a date whilst sipping our original list of drinks and feasting on our delicious meat/veggie burgers!
The night will consist of:
Cocktails and Burgers (meat & veggie)
Mock-tails for those that do not drink alcohol
Q&A's after the short films
Audience feedback questionnaires
A chance to meet the filmmakers, cast and crew.
50s-90s music used in soundtracks
Up to 4 comfortable triple seat sofas to watch the films
Warm and friendly guest service
Best of all, it's FREE ENTRY! We believe the more the merrier therefore we encourage you to bring as many friends and family to join us on this fantastic independent cinema night to end the year.
How the evening plays out
Our relaxed reception with a twist: Arrive, meet and greet!
Time to hydrate and fill those rumbling tummies with our drinks & food
Mic announcement: Introduction of the host for the night.(Handing out the questionnaire sheets with pens 🖊)
Screening part 1: lights, camera, action! + Q&A
Interval: 10-15min break for a glass 🥃 top up and loo 🚽
Screening part 2: lights, camera, action! + Q&A
Up until this late? Let's keep the fun going with music, lots of great drinks, whilst meeting and chatting with the filmmakers or other films buffs in the room.
Venue, Drinks & Food
You may wonder, what kind of venue do we run these events in. We're based downstairs in this huge underground space with several different rooms.
We have a bar with two super entertaining bartenders and a Chef with delicious food and eye for filmmaking too!
To help you visualise this we've added some pictures: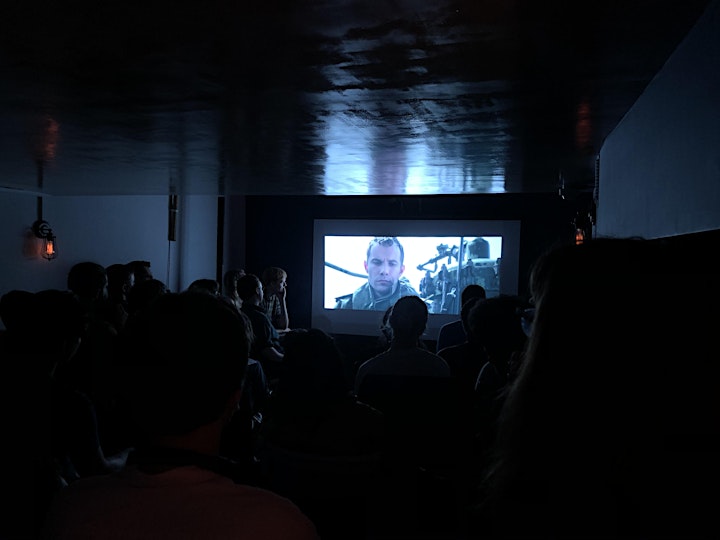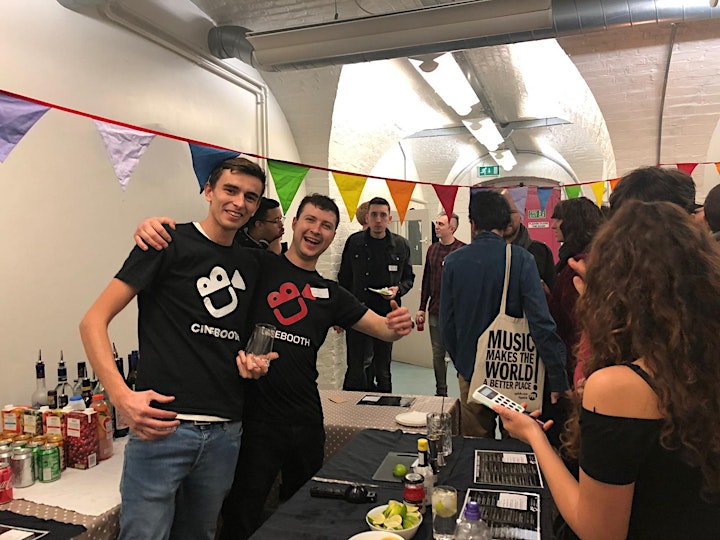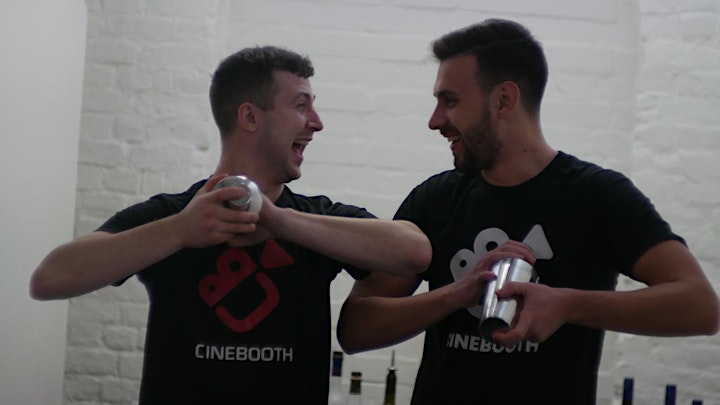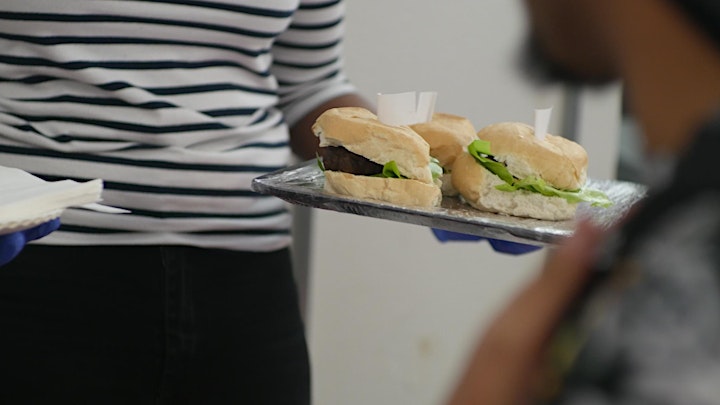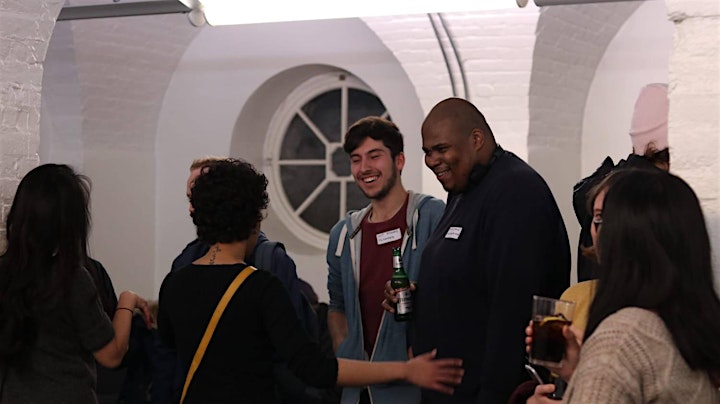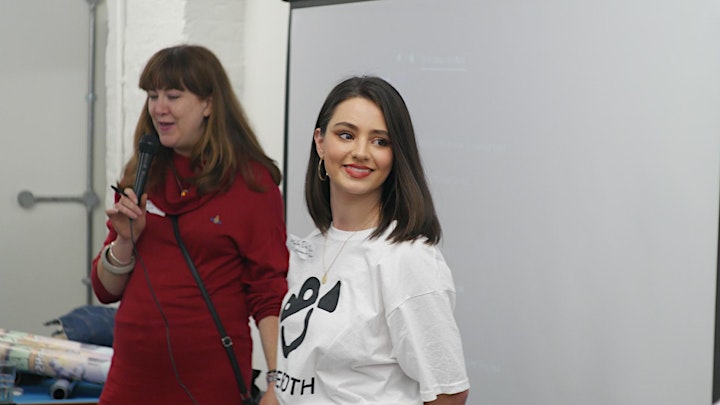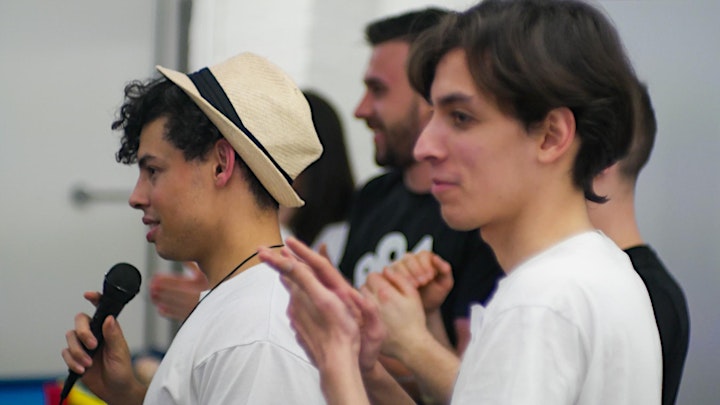 Films of the night
Here's just a few of the films showing on the night. We hope you're as excited as we are to see them.
Your Reality
Your Reality film tackles the current topic of Gaslighting, with the goal to raise awareness of this dangerous mental abuse and help the victims recognise its signs.
Merry Go Round
Ko is a disconsolate security guard at an ageing amusement park. He calls the police daily for an update on his daughter, who went missing decades ago near the merry-go-round. On the day before the closure, Ko must confront the déjà vu to reunite another lost girl with her mother.
The Arrival
Anna contemplates a big decision while waiting for someone in a cafe.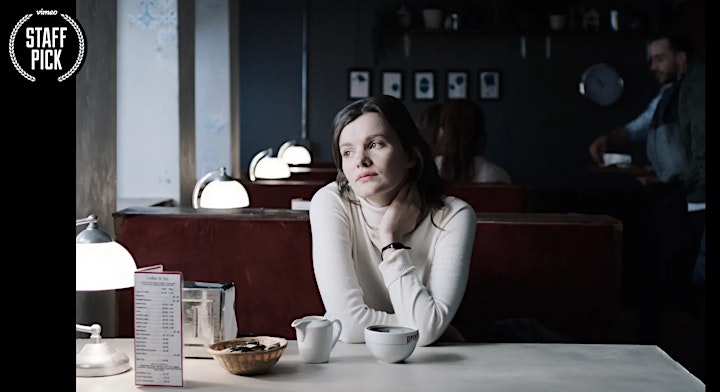 Hiraeth
After the loss of his wife Arther has hidden himself a way. But now he must confront his grief for the sake of his kids and himself.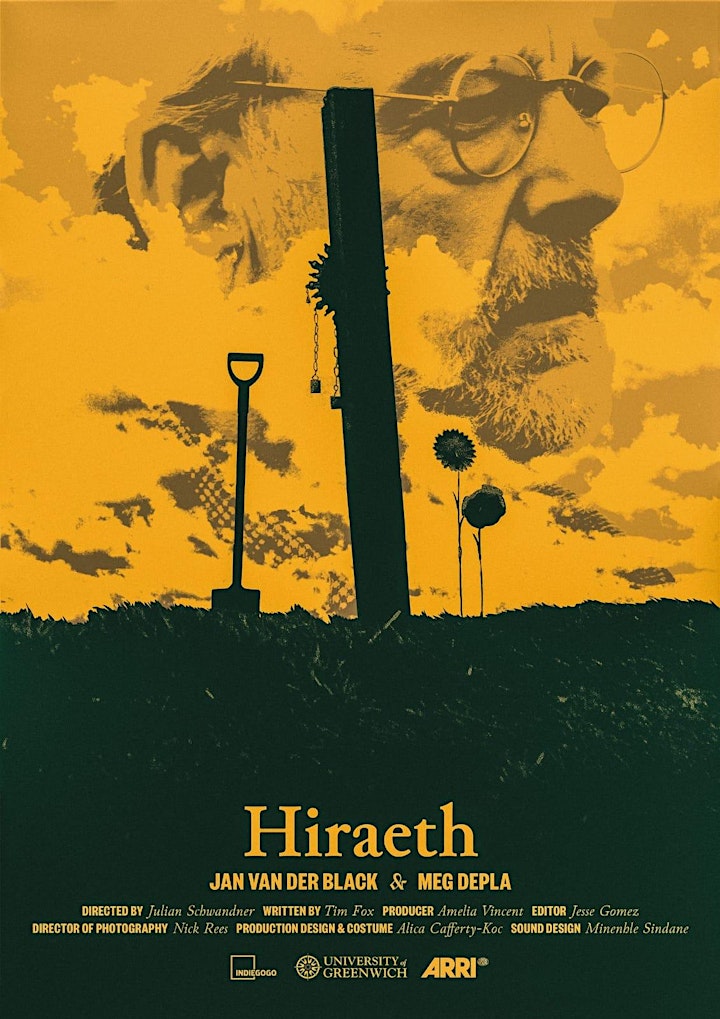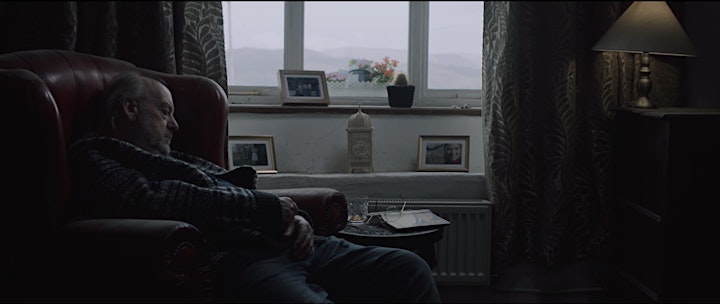 Tell Me
starring Ting Ting Cui and Richard Elliot. A poem about love and how it may evolve, in the form of a so peculiar yet so universal heartfelt narration.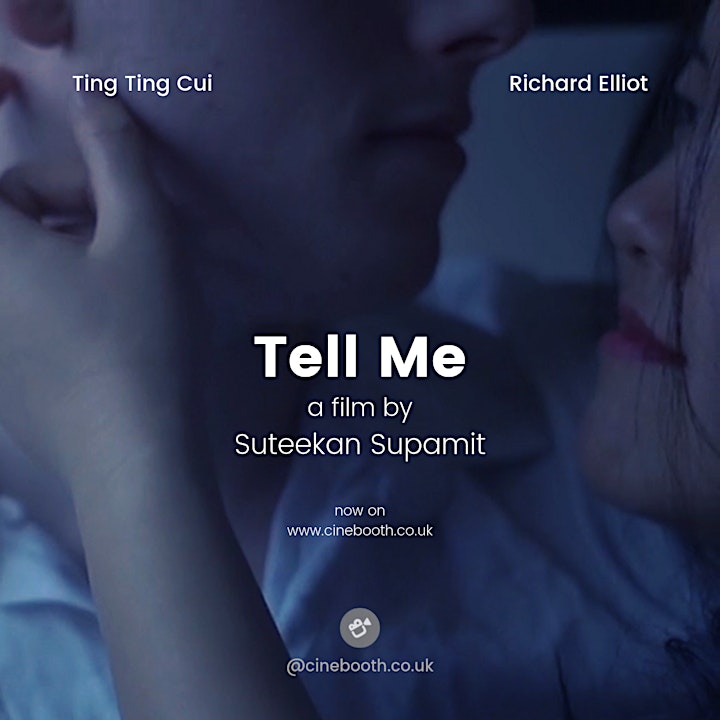 Additional Details
FREE ENTRY
Wednesday 18th December 2019
Opening time: 7.00pm (the doors will be shut before this time)
Closing time: 10.30pm
Shadwell station ( 1 train stop from Bank or Whitechapel tube station)
St Pauls Institute 302 The Highway, London E1W 3DH
Location - How to find us
The venue is located just 5mins walk from Shadwell station. Where is that you may ask...
1 stop from Bank on the DLR
OR
1 stop from Whitechapel on the Overground
We're based near a church. Walk through the car park and on the right hand side of the church you'll see a staircase. Follow down them to a big Pink door ! we're inside.
If in doubt ask the chap at the gate. Please do not arrive early as the doors do not open before 6:45pm
St Pauls Institute 302 The Highway, London E1W 3DH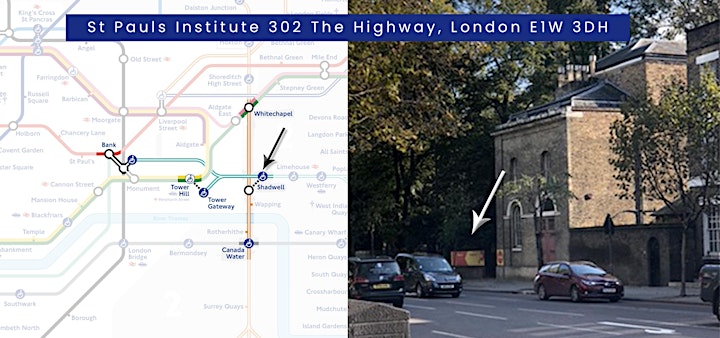 Meet the team
At each event you can expect to find a minimum of 4 hosts. These four "usual suspects" can be found wearing the classic Cinebooth logo T-shirts making it easy to locate them and ask them any questions at anytime.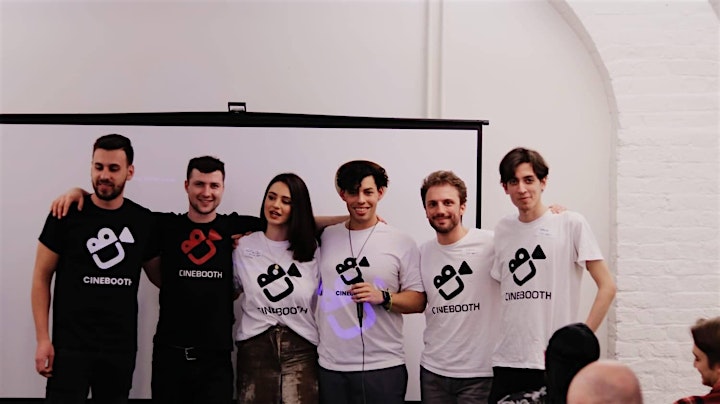 So who are they?
Harry: Our Host and event manager. This famous Brazilian with the queens english has a clear love and vision for Cinebooth and this passion shows throughout the night! If in need of any assistance this is your go to person.
Dennis: His role is bar manager, focusing on making sure everyone has a great choice of drinks and is open to make recommendations or take on cocktail challenges!
Bruno: Your friendly Portuguese at the door. Along side his youthful and approachable characteristics he takes the role of login customers in and management of the equipment in order to screen the films.
Molly: We present to you this wonderful instagram star. With her friendly smile and sweet ways, she'll host the night away on the mic with fantastic Q&As and hilariously entertaining comments.
Marcial: Be welcomed by this talented filmmaker. Whether you are a film buff or wish to have your short shown on the big screen one day, this man can answer all your questions how to proceed.
Jonatan: The hero of a man can withheld cold temperatures whilst standing outside on the gate to help guide those arriving on time to the entrance door. Also this man has a great eye for details and can be seen taking photos of the night to later post on our social media
Naveed: He is an amazing Chef and actor! We're very fortunate to have such a talented person work along side us to provide some delicious burgers for those do and don't eat meat !
The other member seen occasionally can be:
Brenno - projectionist
Angelo - bartender
Barney - Bartender
WANT TO SHOW YOUR SHORT OR YOU'RE A FILMMAKER
How do I submit?
It's as simple as sending your Vimeo, WeTransfer, Google or YouTube link of your short to team@cinebooth.co.uk.
We strongly believe that recognition for your hard work is very important, so we ask when possible for you to send attached the film poster, synopsis & trailer, to help promote on our social media and eventually add your work to our website.
Why us if you're a filmmaker?
Let's start with what we are not. Our goal is not to create a business out of these events but instead, to create a family of talented indie filmmakers and film lovers! This is precisely one of the reason we do NOT charge entry fee. We want a room where we all let our guard down for a bit and just meet talented people and enjoy the fun and entertaining selection of films
What's our goal in the future?
Our film ranking will be done by handing out sheets to all the viewers with a simple questionnaire based on that film. This will help us over the course of time to know which are the most popular/liked films we've shown and you'll instantly be entered into a reward for the Cinebooth Film Festival.
Is it only a screening event?
After seeing these films we want to end the night with the opportunity to network.
Occasionally at our events we take to the floor to chat and get to know our guests to later add stories to our newsfeed plus find ways we can help get more eyes on your work.