Screening at the Schomburg: The Lost Tapes: Malcolm X
Description
February 21 marks our annual commemoration of Malcolm X on the anniversary of his assasination. Malcolm X rose to prominence as he gave eloquent voice to the anger and struggle of African Americans during the tumult of the 1960s.
Join us for a screening of the Smithsonian Channel's The Lost Tapes: Malcolm X which offers an up-close look at the Civil Rights Movement through the eyes of one of its most charismatic, and controversial, leaders.
Run time: 46 mins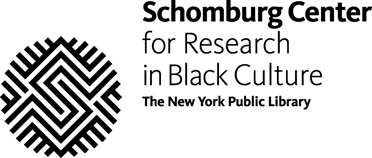 FIRST COME, FIRST SEATED
Events are free and open to all, but due to space constraints registration is requested. We generally overbook to ensure a full house. Registered guests are given priority check-in 15 to 30 minutes before start time. After the event starts all registered seats are released regardless of registration, so we recommend that you arrive early.
GUESTS
Please note that holding seats in the Langston Hughes Auditorium is strictly prohibited and there is no food or drinks allowed anywhere in the Schomburg Center.
AUDIO/VIDEO RECORDING
Programs are photographed and recorded by the Schomburg Center. Attending this event indicates your consent to being filmed/photographed and your consent to the use of your recorded image for any all purposes of the New York Public Library.
PRESS
Please send all press inquiries (photo, video, interviews, audio-recording, etc) at least 24-hours before the day of the program to Ayofemi Kirby at ayofemikirby@nypl.org.

Please note that professional photography and video recordings are prohibited without expressed consent.