Description
Join filmmaker Rebecca Messner for a screening and discussion of her documentary tribute
to the visionary landscape architect Frederick Law Olmsted who, with Calvert Vaux, designed both Central and Prospect Parks.
Offered in connection with BHS' new exhibition celebrating Prospect Park's 150th anniversary, The Means of a Ready Escape: Brooklyn's Prospect Park. This exhibition is presented in partnership with Prospect Park Alliance.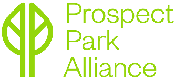 Screening and Discussion: Olmsted and America's Urban Parks
Monday, July 24
Doors: 6 pm
Event: 6:30 pm
Free
Your registration helps us to gauge attendance for this program, but please note that it does not guarantee seating. Seating at this program will be on a first-come, first-served basis. The doors open at 6:00pm and the program begins at 6:30pm.