Screening and Discussion of "Mentor"

Tuesday, April 28, 2015 from 6:30 PM to 9:30 PM (EDT)
Event Details
JOIN US FOR A SCREENING AND DISCUSSION ON GROUNDBREAKING FILM, "MENTOR."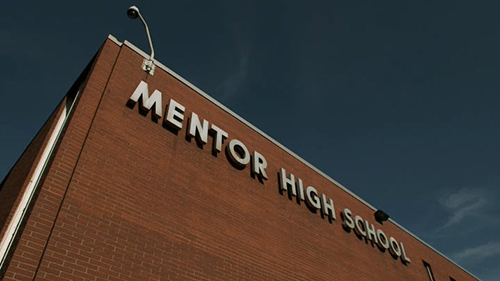 LIMITED SEATING; PLEASE RSVP TO ATTEND 

""Mentor" follows the families of two victims as they uncover the heartbreaking abuse inflicted on their children at Mentor High School. The families join forces and fight back, launching an unprecedented suit against the district for the death of their children. In a disturbing display of bureaucratic bullying, school officials destroy evidence and shred emails, meeting the parents' pleas for justice with silence and denial. The message is chilling: bullying is an acceptable method of social warfare conducted by children, sanctioned by adults, that allows suicide to be regarded with indifference and ridicule.
Deftly constructed, "Mentor" critically expands the current dialogue about bullying. Lambert's own experience makes alarmingly clear that adolescent violence is not the work of a few "rotten apples". It is a coordinated, community message about who belongs, and an American primer for removing those who don't." -Synopsis from UnionDocs. 
PANELISTS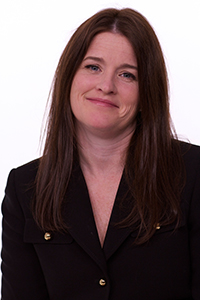 Dorothy L. Espelage, Ph.D., is an Edward William Gutgsell & Jane Marr Gutgsell Endowed Professor and Hardie Scholar of Education, in the Department of Educational Psychology at the University of Illinois, Urbana-Champaign.  She is an University Scholar and has fellow status in Division 17 (Counseling Psychology) and recent recipient of the Lifetime Achievement Award in Prevention Science of the American Psychological Association.  She earned her Ph.D. in Counseling Psychology from Indiana University in 1997.  She is an internationally renowned expert on bullying and  has presented thousands of workshops and in-service training seminars for teachers, administrators, counselors, and social workers across the U.S.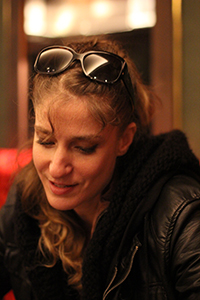 In addition to "Mentor," Alix Lambert has directed and produced two feature length documentaries: The Mark of Cain and Bayou Blue (with David McMahon), as well as numerous shorts. She was a writer on the HBO shows Deadwood and John from Cincinnati. She has conceived, written and directed two short series for MOCA tv: Crime: The Animated Series, and Ambiance Man. She created the forthcoming Prison Zoo. She is the author of Crime, and The Silencing.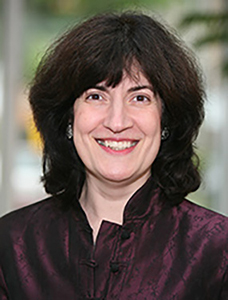 Ruth Zealand is Professor of Education at The College of New Rochelle, where she is the Chair of the undergraduate Education Department. She received her Ph.D. and Master's degrees from Teacher's College, Columbia University, and her undergraduate degree from The University of Michigan.  In over 30 years in education, Dr. Zealand has been a teacher, a principal, a researcher, an advocate and professor. In addition to her research in decision making, self perceptions, and the promotion of aesthetic education among students with special needs, her work in classrooms and communities have centered around conflict resolution, mediation and bullying.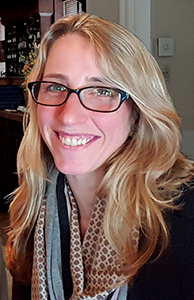 Beth L. Sims is a Partner at Shaw Perelson May & Lambert, L.L.P. representing approximately sixty (60) school districts in the Hudson Valley of New York State.  She has over fifteen years of experience providing general counsel services to school districts. Ms. Sims is also an Adjunct Professor for Long Island University teaching "School Law" to prospective School Administrators in their graduate program for School Administration and has lectured for the New York State School Boards Association, the Mid-Hudson School Study Council and the and the State University of New York at New Paltz in their graduate education/School Administration programs.  She received her B.S. from Cornell University and her J.D. from Fordham University School of Law.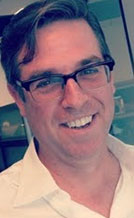 Jeff Ervine
is the founder of Bridg-it LLC and the Bridg-it Foundation. As the father of two, Mr. Ervine decided to form Bridg-it when he learned how vulnerable students are to bullying and cyberbullying. Because the age-old problem of bullying had spread online, he concluded that there needed to be a technology-based solution. Mr. Ervine is an investment professional with over 25 years of experience in accounting and finance. He is a graduate of The Pennsylvania State University and has an MBA from Columbia Business School.
Questions? Contact us at info@bridgit.com 
When & Where

Barnard College, Columbia University
3009 Broadway @ 116th Street
Barnard Hall, 3rd Floor, Held Auditorium
New York, NY 10027


Tuesday, April 28, 2015 from 6:30 PM to 9:30 PM (EDT)
Add to my calendar
Organizer
Bridg-it partners with schools, communities and organizations to address bullying and harassment with comprehensive and compliant solutions that cultivate safe, positive environments.