Description
Join us for a cozy night in at the sleepover open space venue for some mingling with like-minded people about sexual health and empowerment.
There will be free food, non-alcoholic drinks and goodie bags for every person who registers! After chatting we will relax and watch the American biographical drama film about black mathematicians who worked at NASA during the Space Race - Hidden Figures! So bring a pillow if you'd like!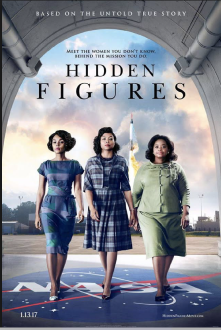 $10 General Admission ticket will get you: A Goodie bag, Cozy socks, 2 Raffle tickets for our Door Prizes (includes stuff from InkBox, Lunapads, Cave and Coast, Curated Life and more!)
Event Details:

7:00 pm: Doors Open
7:00 pm - 8:00 pm: Food and drinks (Pizza, popcorn, macarons, coffee, tea and more!)
8:00 pm - 8:05 pm: Event Hosts
8:05 pm - 8:10 pm: Lisa Berridge speaks about her best friends cervical cancer story
8:10 pm - 8:20 pm: Brianne Wood, PhD Candidate in Epidemiology, "Making a Decision About Cervical Cancer Screening," informal chat about her work, a new decision tool and answering any questions.
**Before the movie starts Doe & Fawn will do a 5 minute relaxation session to take away the stress of the week!
8:25 pm - 10:30 pm: Hidden Figures Movie
10:30 pm - 11:00 pm: Gossip gossip gossip and prizes! Allowing an open, non-judgemental space to discuss important issues brought up at the event and in the movie! And doing some fun giveaway prizes!
***
Stay connected on Instagram @helloevekit for special announcements and more event details!
Title Sponsor for this event is Lunapads. They are a women-owned social mission driven business based in Vancouver, Canada. Their goal is to help people have more positive and informed experiences of thier menstrual cycles, and by extension, their overall bodies! They believe that reusable menstrual products is a creative and empowering way to honour and care for ourselves and our planet!
Food Sponsors
Pizza from Panago Pizza: has a deliciously fresh and nutritious menu with tons of choices for everyone to enjoy! We offer recipe or create-your-own pizzas and salads, Gluten-smart + multigrain crusts and countless of toppings including dairy-free Daiya cheeze and meat-free pepperoni. We make our pizzas fresh in-store daily and our ingredients contain no added MSG or artificial colours or flavours. We use 100% organic tomato sauce and meat toppings raised without the use of antibiotics!
Popcorn from Toronto Popcorn Company: a family business started in 2013 by a young family from the Philippines. Their menu has grown over the years along with their business and now offer close to 100 unique and gourmet popcord flavours. These flavours reflect the cultrual diversity of their beloved city and their love for Canada. "Nothing is too weird or strange for popcorn"

Macarons from Saints Company: strives to bring heavenly sweets to all dessert lovers. We offer decadent macarons for all! We proudly bake a variety of flavours and are always open to custom flavours to satisfy your taste buds! Most importantly, we offer VEGAN and NUT-FREE options. It is our saintly duty to ensure anyone and everyone that want to indulge in our heavenly sweets can!
Drink Sponsors
Iced Coffee without the coffee from Gojiccino: was inspired by Jen's mothers kitchen. She grew up with Goji in Vancouver, Canada. Jen's mom made the traditional hot, health giving tonics that millions of other Asian moms make in the Chinese tradition. However, Jen took the Goji and transformed it into a smooth espresso-like elixir. Mixed with vegan or dairy milks!
Teas from Symptomologie: is a brand that recognizes there is great stength in vulnerability. Their products utilize the power of herbs to help guide the body to a state of health through phytotherapy and its own intuitive wisdom. They also believe in the importance of self-case education and the support found in community!

***