Description
COME TOGETHER. CREATE ART FOR CHANGE.
Drink & Ink returns! Try a fun, hands on approach to creating art for social change using the vintage technique of screen printing with modern designs. Together we'll create posters made for action and inspiration this January and beyond.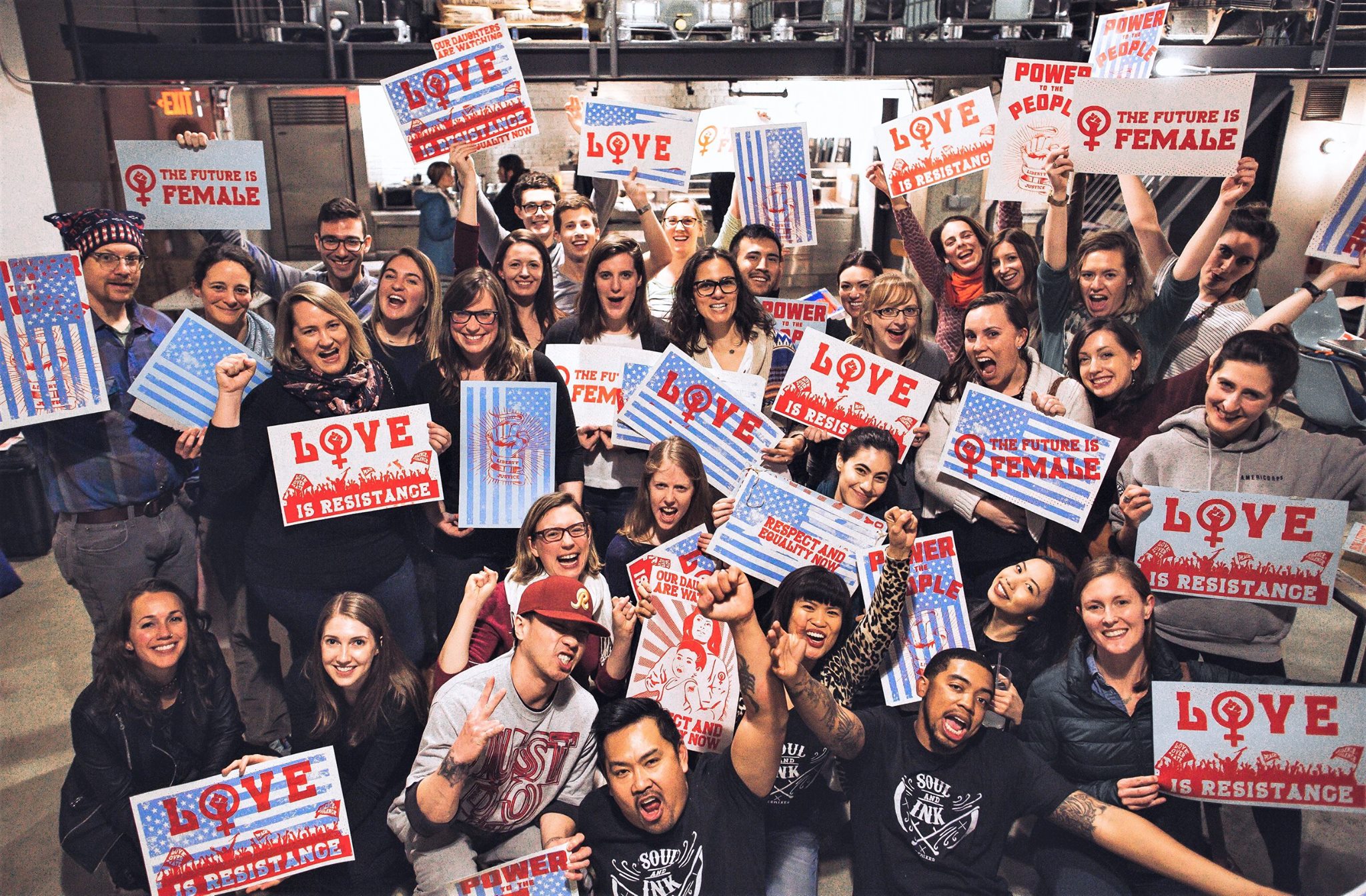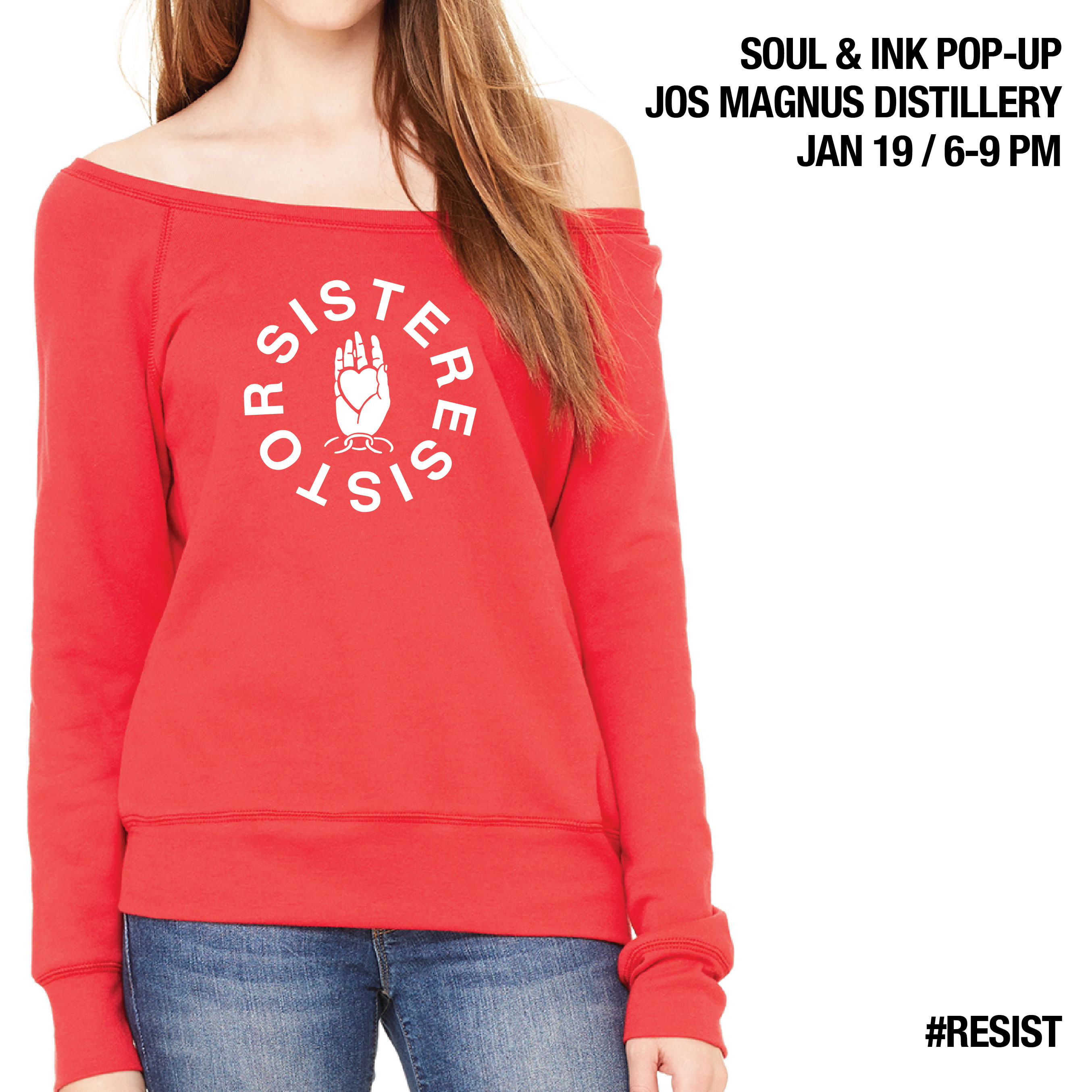 During this creative resistance workshop, in the spacious stylings of the Magnus Room, guests will get to:
DRINK. Indulge in a hand made cocktail made by distiller Gin Goddess Nicole Hassoun or a fine bourbon created by master blender Nancy "The Nose" Fraley at the distillery.


LEARN. Experience the artistic process first hand and learn basic screen printing techniques.

DESIGN. Choose your own adventure by selecting from designs created by Soul & Ink to print and layer.

PRINT. Hand pull screens to print designs and create your own unique composition.

SHOP. Peruse our pop-up for warm pullovers live screen printed with art you select! *No ticket required to shop.

SHARE. Document your story with a BEHOLD.HER. Portait tickets include an interview, a gorgeous portrait session, a personal download and more. Purchase tickets here.

EAT. The Pie Bitch will be baking two fresh pie selections that compliment gin and bourbon. So prepare thy tastebuds!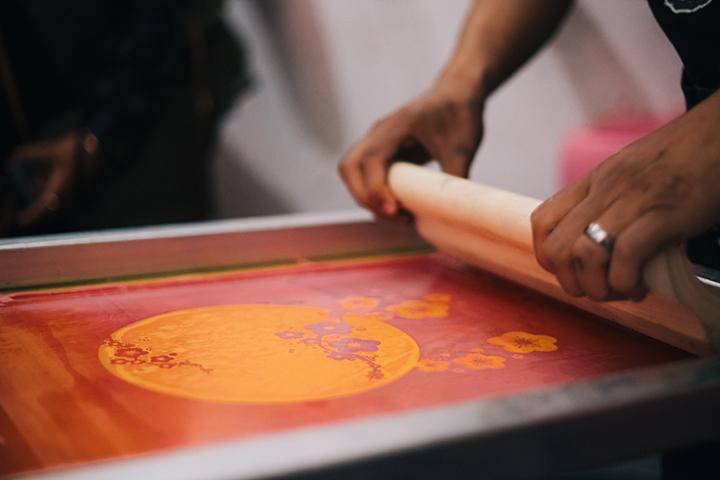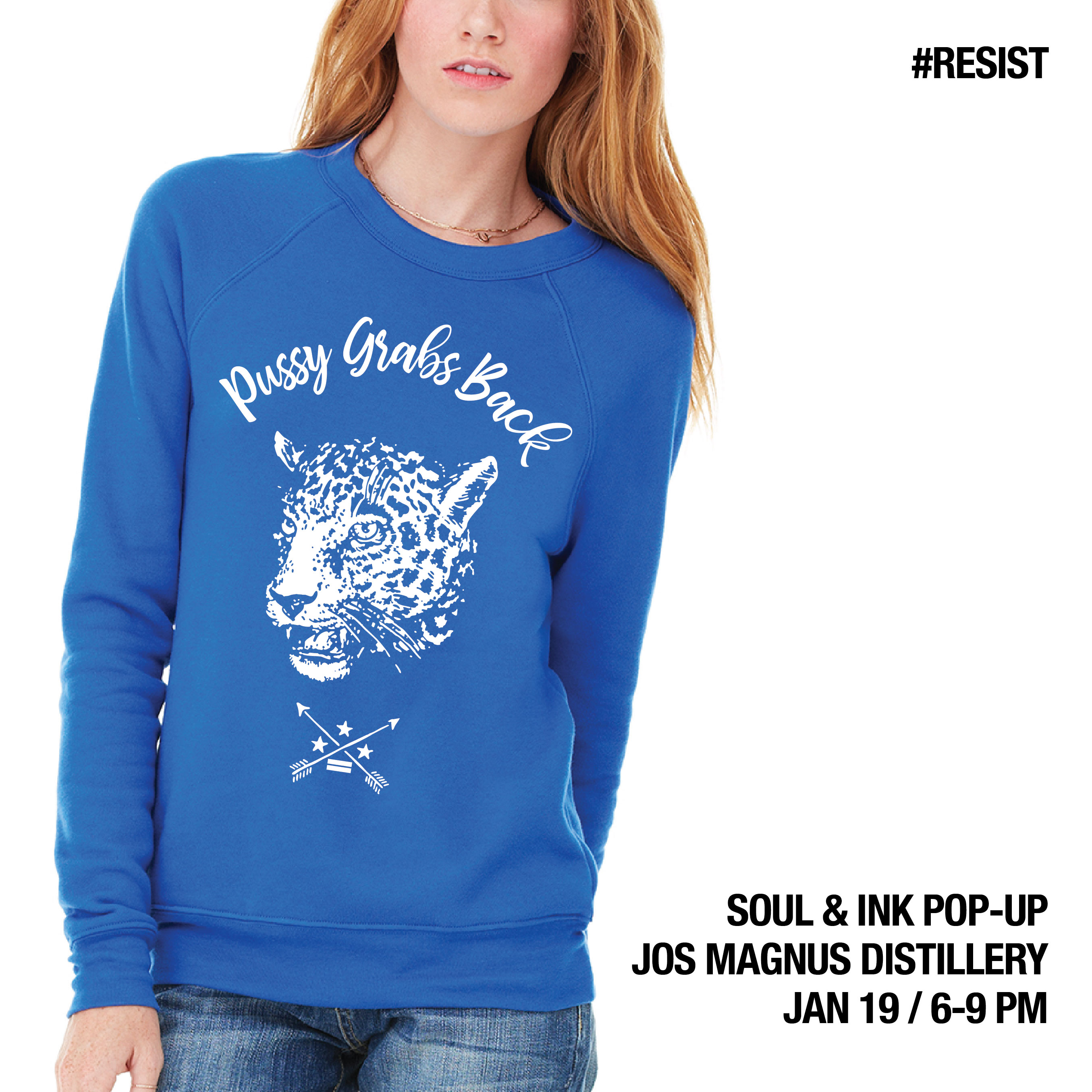 Hooray! No ticket needed for the shop or the bar. Invite a friend to come hang and soak up the vibes. Here's a sneak peak of one of our limited edition designs available in our pop-up.
We're pumped to print and rise up together. Your workshop ticket includes a cocktail, a beautiful venue, screen printing a set of custom posters and coasters. This workshop is a safe space, all are welcome. Must be 21+.
General Admission: $50
Bring A Buddy Rate: $90

---
ABOUT OUR PARTNERS
You're not alone in your thoughts and your feelings towards our current administration and your perspective on women's rights. Share your story with a powerful portrait session.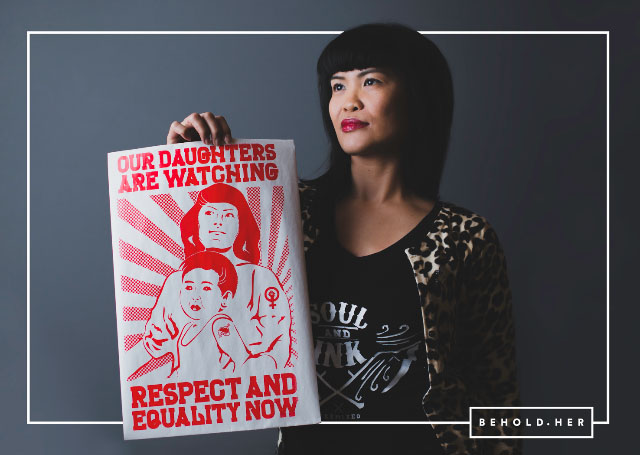 Behold.Her is an event series for women who want to get real. Through conversation and an intimate portrait experience, these gatherings are built to foster a foundation for self-love, communal support, and storytelling.
We're geared up to share stories of those who want to rise up! Portrait tickets cover your interview, a downloadable portrait, bites and a cocktail. Learn more and register for a portrait session HERE.
---
This is the pie shop for today's woman and uses "Bitch" with a capital B as a term of empowerment and defiance of social standards in a patriarchal society. Don't like it? Tough. It's not changing.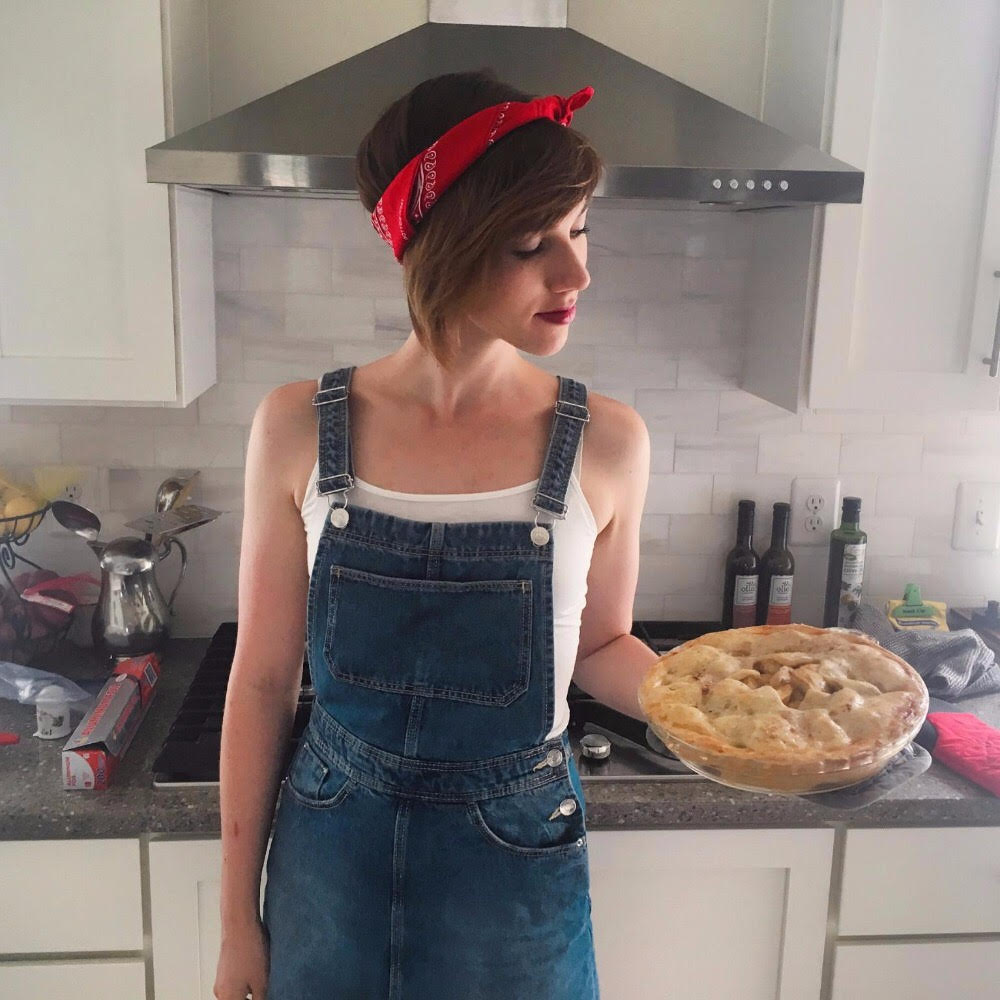 ---
A sincere thank you goes out to the boss ladies running Jos. A Magnus & Co. Distillery for hosting us again this year! This experience gives you the opportunity to check out DC's newest oldest bourbon and gin distillery. Joseph A. Magnus & Co. is once again making a name for itself by offering legendary libations and pre-prohibition heritage to all who value the experience of fine spirits.