Description
Tachi Tachi is excited to share their love of screen-printing. This workshop provides an introductory experience in the techniques, materials, and basic knowledge of screen-printing, as well as, an understanding of printing with paper stencils. We will go over the screen printing process, learn about various materials used to design and make stencils, mix colors, and experiment further with printing, layering and other techniques.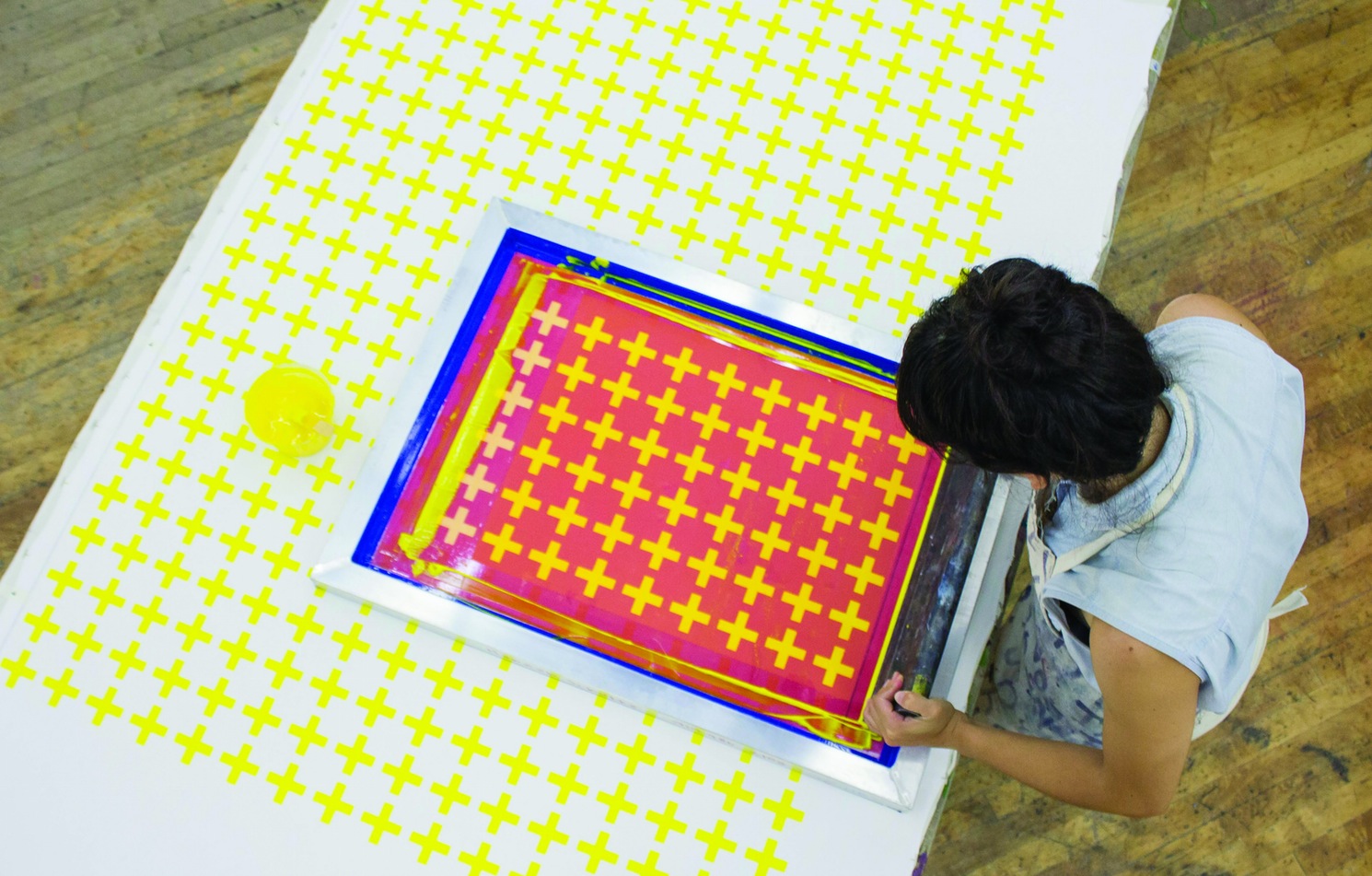 ---
Tachi Tachi creates bold color-changing textiles for home and fashion. Tachi Tachi patterns dynamically change between two or more states. When exposed to their specific triggers - either the sun, water or heat - they react instantly, connecting the wearer and the viewers to their immediate contexts.
Tachi Tachi are Hannah Schultz and Anne-Marie Lavigne. You can visit their installation for Work In Progress from September 12 - October 31 and learn more about theirprocess during artist open hours every Saturday from 2-5PM. Learn more here.