Event Information
Location
Caledonia Lounge
256 W. Clayton St.
Athens, GA 30601
About this Event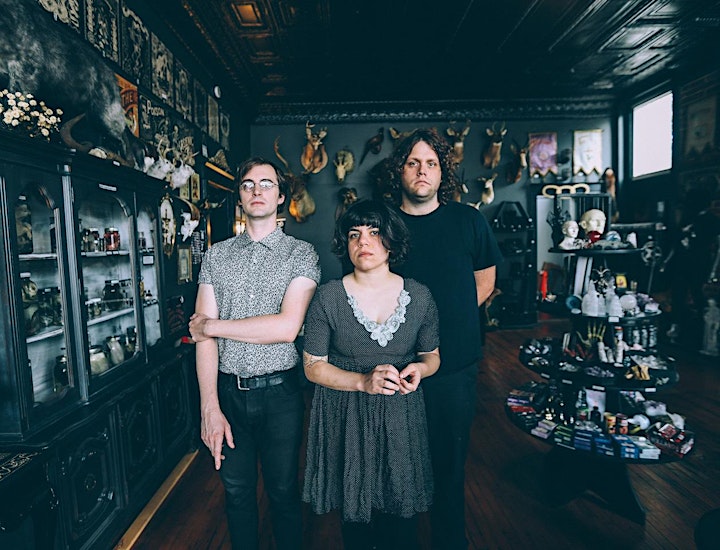 Screaming Females
Formed in New Brunswick, NJ in 2005, Screaming Females is Marissa Paternoster (guitar, vox), Mike Abbate (bass), and Jarrett Dougherty (drums). Over six albums and more than a decade of music making, the band has remained deeply individual and steadfastly DIY. They have also grown into one of the most dynamic and devastating touring bands going today.
Out February 23rd, All At Once is the trio's most expansive and imaginative works to date--a double LP that swings between surreal miniatures and solo-heavy sprawl. Concision takes a backseat to experimentation, with arrangements meant to evoke the energy and spontaneity of their live shows. It's music built across a timeline that's longer than our internet-enhanced moment typically tolerates and a testament to the band's dedication and perseverance.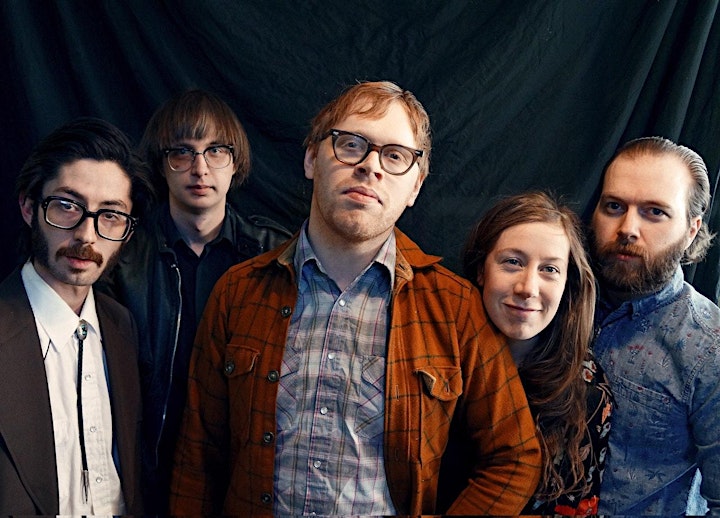 Dusk
Dusk is a group that walks the shadowed path. It's well known in the rural pastures of Wisconsin, where all of the members of this group were raised, that the traditional music of the common people is Polka, but the most respected form of musical expression is Country and Western. Dusk walks cleanly between these two worlds; pulling influence from both but most strongly associating with Rock & Roll and Rhythm & Blues. They bring with them a strong, informed, melodic statement that draws a line between themselves and the trend of bubble gum pop and country-influenced mall schlock.
The group consists of vocalist Julia Blair on Wurlitzer electric piano, Colin "Wild Man" Wilde on drums and percussion, Amos Pitsch on bass guitar and vocals, Tyler Ditter on lead guitar, and Ryley Crowe on rhythm guitar, pedal steel, and vocals. Amos also doubles as a member of Appleton, Wisconsin punk band Tenement. The group is often compared to 60's garage and R&B groups like NRBQ and THE LOVIN SPOONFUL, early 70's country rock pioneers THE FLYING BURRITO BROTHERS, and at times the primitive rock and roll sound of a group like THE VELVET UNDERGROUND.
They hint at all these things, even as something in their music seems to breathe modern air. It's a feeling that few musicians that attempt to nod to prior generations can capture without bastardising the very music that they intended to salute. Dusk have done it well, and in their music, you'll find this plain truth among many exciting secrets.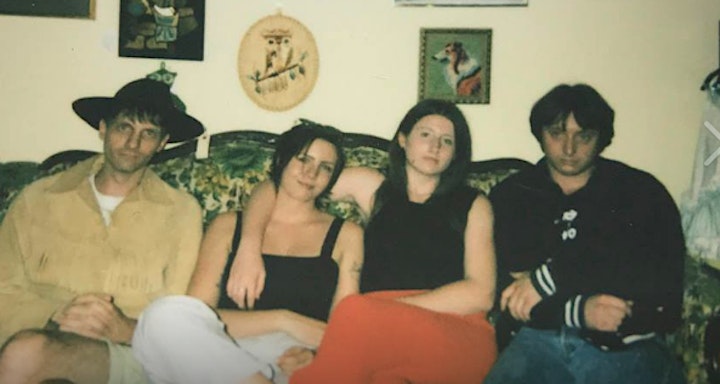 Nihilist Cheerleader
Nihilist Cheerleader is making a name for themselves in the thriving Athens/ Atlanta music scene with their raw, Riot Grrrl- inspired punk sound. The band formed in 2015 in Athens, Ga, and found early success in a saturated scene with their new take on an established concept of "punk". The band brings a charged energy to their live and recorded performances that is engaging and refreshing. Nihilist Cheerleader's sound appropriately reflects the band's name in it's duality- both turbulent and controlled, angsty and uplifting, thoughtful and effortless.
What sets them apart from other musicians in their midsts is their story-like songwriting. Like the artists that have inspired them, the band's music is largely rooted in political and social commentary. Their lyrics command the listener to take a closer look at social injustices related to gender and power structures, and ones internal dialogue. Rather than aimlessly identify problems they see, the band's intention is to start a constructive conversation about how we can combat and resolve such issues. Their songs inspire rebellion, self exploration, change, and especially dance.
Performers
Date and Time
Location
Caledonia Lounge
256 W. Clayton St.
Athens, GA 30601