Event Details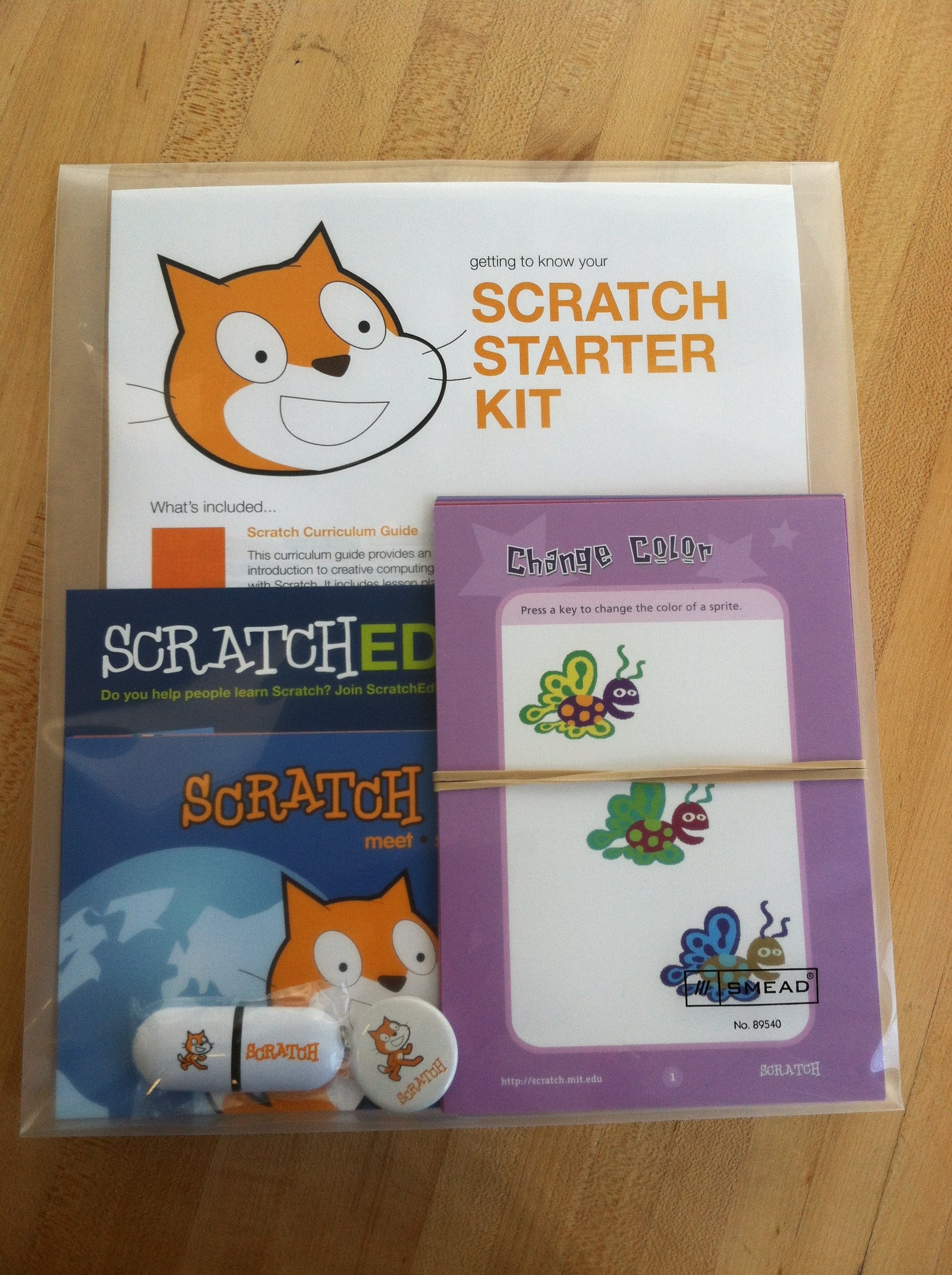 The Scratch Starter Kit is a great resource to help educators get started using Scratch with their students. The kit was developed by the ScratchEd Team in January 2012 as a way to bundle some our favorite Scratch resources together in one package. We're pleased to offer a limited number of Scratch Starter Kits for sale at cost.

Each Scratch Starter Kit includes:
a bound copy of the Scratch curriculum guide draft
a set of Scratch Cards
a sheet of twenty Scratch stickers
a Scratch USB key preloaded with Scratch installers as well as digital copies of the Scratch curriculum guide, Scratch Cards, and other handouts
postcards about Scratch, ScratchEd, Scratch Day, and the Scratch@MIT conference
Check out 
pictures of the Scratch Starter Kit
on our Flickr page. If you would like to create your own Scratch Starter Kit, most items listed above can be downloaded for free from the 
ScratchEd
 website. You can print out copies of the Scratch curriculum guide, Scratch Cards, and big ideas article by following the links above. Scratch pins and Scratch stickers are available for purchase from the Scratch 
Zazzle
 store.
Please note that we are only able to ship to addresses within the U.S.