Description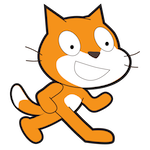 Meet, share, and learn with Colorado Scratch Programmers at Scratch Day 2017.
Scratch Day 2017-- Cherry Creek Schools District will be hosting this event on Saturday, May 13th, 2017 from 9:00am until 3:00pm. Sign in starts at 8:30am.

This is a Bring-Your-Own-Laptop if you can event (there will be some computers available) for students, teachers, and parents, you'll have opportunities to:
-meet, share, and learn with other Scratch Programmers
-share your Scratch creations and collaborate on new creations
-learn more about Scratch, Makey Makey, and Parrot Drones, and Simple Machines

-Bring your own laptop with a chance to enter our Scratch Showcase for all to see your Scratch creations

*The event will be well supervised as all events are at CCSD. We do ask, however, that parents stay for all students K-5. If one parent is bringing a group of K-5 students, that parent must stay for the day.
Sample Agenda
---
BEGINNER

8:30 - 8:55 AM: Check In and Starting Room Assignments
9:00 - 9:25 AM: Kick off
9:30 - 10:45 AM: Session 1 Scratch Intro Beginner
10:45 - 12:00 PM: Session 2 Scratch + MaKey MaKey or Pico Board

12:00 - 12:30 PM: LUNCH (BYOL) Lunch will not be provided
12:30 - 1:45 PM Session 3 Scratch + Lego WeDo Robotics
1:45 - 2:30 PM: Scratch Showcase

2:30 - 3:00 PM: FINALE
ADVANCED
8:30 - 8:50 AM: Check In and Starting Room Assignments
9:00 - 9:25 AM: Kick off
9:30 - 10:45 AM: Session 1 Scratch Mini Challenge
10:45 - 12:00 PM: Session 2 Scratch + MaKey MaKey or Pico Board

12:00 - 12:30 PM: LUNCH (BYOL) Lunch will not be provided

12:30 - 1:45 PM: Session 3 Scratch Design Challenges
1:45 - 2:30 PM: Scratch Showcase

2:30 - 3:00 PM: FINALE