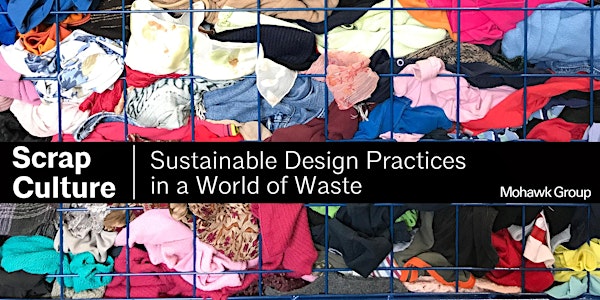 Scrap Culture: Sustainable Design Practices in a World of Waste
Earn 1 HSW CEU Credit and explore this new world of SCRAP CULTURE as we head towards a new sustainable future
About this event
1 Health, Safety, Welfare (HSW) AIA Credit will be provided.
Description: Today we live in a world that creates more waste than it does reduce, reuse, or recycle. Designers in all disciplines are trying to address this through the exploration of new materials and production processes, creating a new design language and landscape that moves beyond industry or craft. This CEU will look at how the design industry is using waste to create new things, bridging design and sustainability for interiors, architecture, product design, fashion, and the arts.
Learning Objectives:
Analyze new sustainable design processes related to waste and how they can be employed to create new designs in the built environment.
Identify new, innovative materials that incorporate waste and support a more sustainable future for building components and products.
Explain how the Circular Economy benefits design.
Explore the idea of waste as design currency in order to advance new concepts of manufacturing.
Read More about this Course Here
About Mohawk Group:
We believe good design emerges from understanding your needs and your incredible capabilities. Through this understanding, we seek to inspire you and challenge perceptions of what flooring can achieve. Our designs empower you to exceed your goals and take your project further than you thought possible.