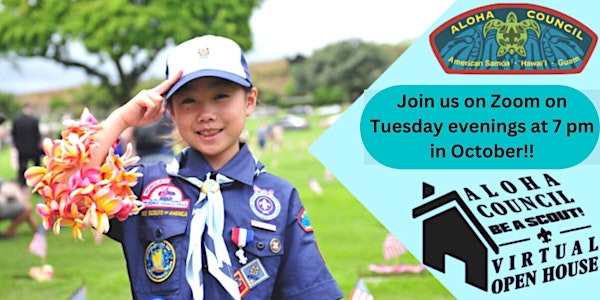 Scouting Hawaii Virtual Open House
Interested in joining Scouting? Join us on Zoom for our Virtual Open House in the month of October on Tuesdays at 7 p.m.!
About this event
Learn about Aloha Council - Boy Scouts of America (BSA) and its program offerings for both boys and girls from kindergarten to adulthood!
Youth who join Scouting by November 15 will receive a complimentary raingutter regatta kit!