Scouts BSA • Come learn about scouting. We teach kids what they do not learn in school.
About this event
A Complete Scouting Program
Scout 75 is one of the few programs with a complete scouting experience. From kindergarten to their 18th birthday, kids can be a member. Working as cohesive units, the units all know each other. Not only that but they routinely work on service projects, and events including our anual race each June, Scout 75 Fest • Pushcart Races & More.
Why Scout 75?
Our unit is 1 of 3 in Orange County to ever receive the National Hornaday Unit Award
Gold Level Units
Strong connection between units
100% of Pack 75 youth, cross over into Troop 75
Community Service Projects
We have our own annual event, Scout 75 Fest • Pushcart Races & More
We are an international Scouting magnet.
Attracting 10 units from Australia, New Zealand, and Brazil the last 10 years
The troop trailer goes in parades, camps, and to do community service events
We have a large campus with fire pit, basketball court, multiple fields, & class rooms.
Large banquet hall
Scout 75 Honor Guard to do flag ceremonies at local events
We have produced over 135 Eagle Scouts
All Eagle Scouts get their name engraved on one of 4 Eagle Scout Trophies.
Eagle Scout names are also added to the back of the Scout 75 Red Knight Trailer
Leadership Development
Civic Duties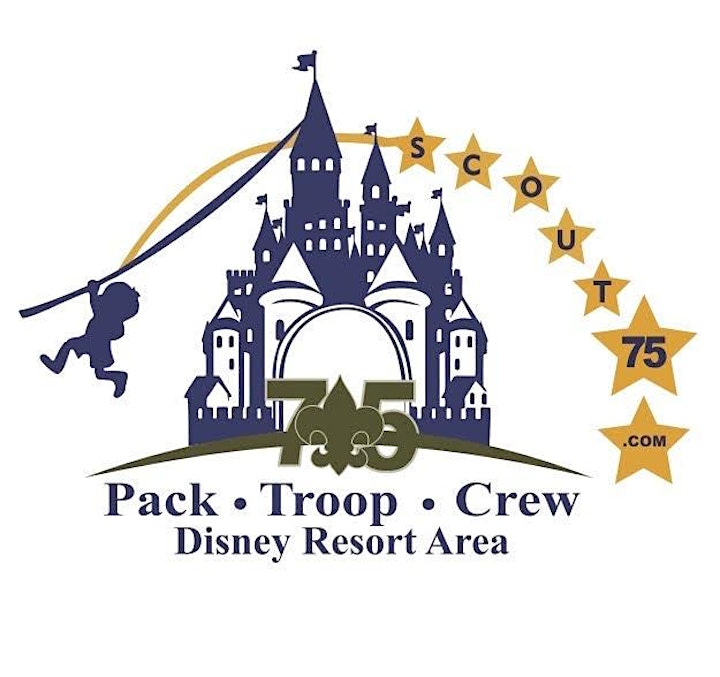 Organizer of Scout 75 • BSA
Celebrating 60 years of serving the Disney Resort Area, Scout 75 is hosting it's Sixth Annual Scout 75 Fest - Pushcart Races & More.  We have produced 134 Eagle Scouts.  Our unit is one of the few to ever receive the National Hornaday Unit Award.  Scout 75 is an International Scouts Destination.  We have hosted over 10 International Scouting units over the last 5 years.