Come see local favorites Supper Party, your favorite Minnesota duo Feeding Leroy, and the infamous Scotty Galaxy here from the hill country!
About this event
Scotty Glaxy, Feeding Leroy and Supper Party will be live at The Corner Pub In Conroe TX on December 17th. Doors at 7:30 Show at 8:30.
$10 Pre Sale $15 Door
Learn more about the artists below!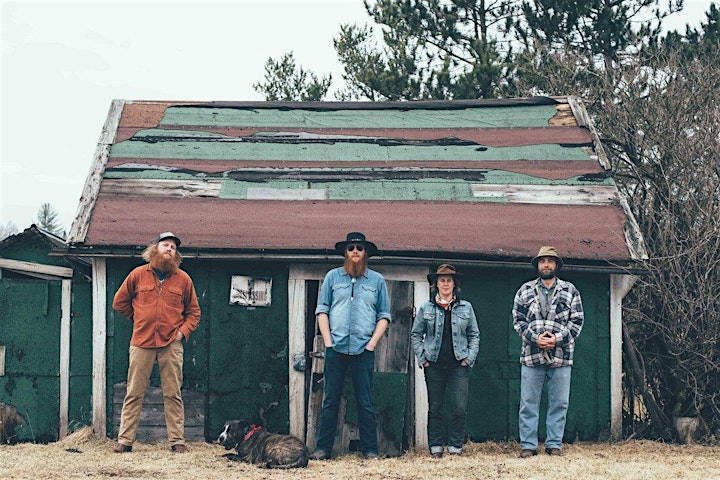 ​Feeding Leroy began as a duo, when Lee Martin and Sonja Bjordal started performing together in Park City, UT. They had a weekly gig through out one fateful summer and decided they had found what they were meant to do. The two took their show back home to Duluth, MN, on the shores of Lake Superior where they have been performing regularly ever since.
They took on a few more band members, recorded an album, had a couple name changes, but it has all led them to become... Feeding Leroy, living a simple life, playing tunes around the country and finding inspiration along the way.
Feeding Leroy came out of the collaboration of Sonja and Lee's original songs, blending into a unique project, with their songwriting and vocal harmonies as the focus of this bands sound. It's kind of a family affair now, with brother Luke stepping in on the harmonica and long time friend and bassist, Adam Staupe on the upright bass, both adding their vocal harmonies, creating somewhat of a gospel undertone that acts as it's own instrument in the band.
You can find this foursome around the twin ports of Duluth, MN and Superior, WI, but they have also recently taken to the open road, bringing this up north sound to new cities across the nation. It's country music at its core, it's fun, its original, it's Feeding Leroy.
https://www.feedingleroy.com/#/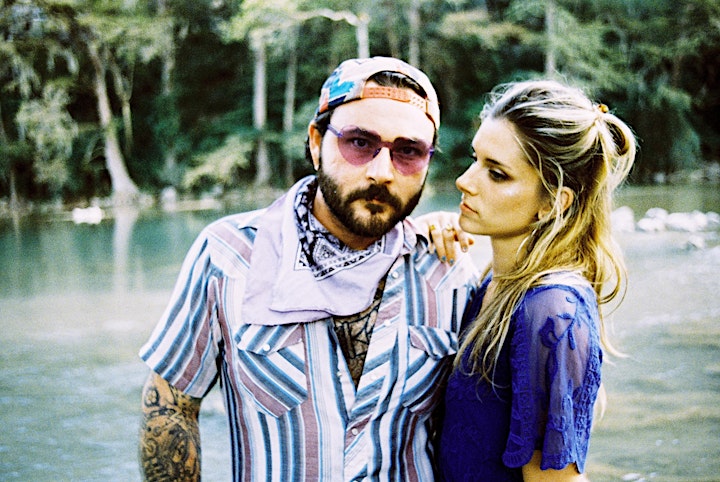 Supper Party, consisting of husband and and wife duo Shane and Kayla Doyle have combined their backgrounds of Texas Country and Musical Theatre to create an Ethereal Americana Folk sound coupled with a southern-inspired edge. Shane & Kayla have spent the last few years traveling across the country from Los Angles to Asheville and back to Texas cultivating their musical style. With Shane's warm, aged vocals, Travis picking guitar style, and Kayla's hauntingly delicate yet powerful vocals, the two have created a genre of their own in the music scene.
https://supperpartyband.com
Born from galactic dust and destined to rock.
Scotty Galaxy has spent most of his time in Central Texas absorbing as many musical styles as available. This is quite a few considering his proximity to "The Music Capitol of the World", the large cast of musical friends gathered along the way, not to mention a background in music education and time as a college radio DJ. You may think of him as an ultimate music lover.
Galaxy original tunes encompass multiple musical influences and groovy vintage sounds with components of Jazz, R&B, Pop, Rock and Hip-Hop. His formal music education came first while his guitar playing came self-taught out of necessity to write music, at what some would say is a later point in life. Although it seems to be right on time.
Galaxy vocals tend to showcase a dichotomy similar to his songs with some sounding sharp, percussive and rhythmic in nature, and others flowery, fluid and love-filled. Self-professed musician for the sake of freedom.