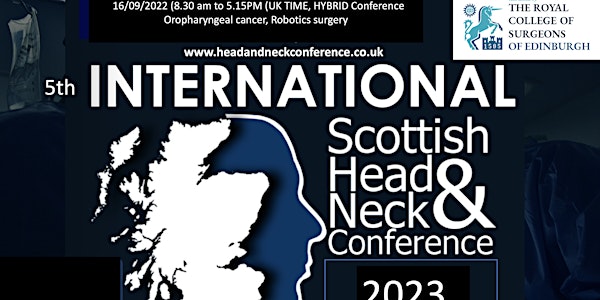 Scottish national head&neck con oropharynx Ca/Robot Virtual TRAINEE Ticket
This ticket is free for all trainees/residents/post graduates around the word. It is virtual ticket only. Not for physical/inperson ticket.
About this event
This one day hybrid conference at Royal College of Edinburgh will focus on 'Evidence based management of oropharyngeal cancer.
This event primarily consists of panel discussions and lectures. The key note lectures will be delivered by world renowned experts.