Scott Weber - Using Franchising, Licensing and Distribution to Expand Your Business Model

Wednesday, August 20, 2014 from 6:00 PM to 8:00 PM (EDT)
Event Details

---
THIS WEEK'S TOPIC: 
Using Franchising, Licensing and Distribution to Expand Your Business Model

with Scott Weber
$20 At the Door / $10 Advance Purchase through EventBrite

Most business owners don't think of their business model itself as a product or service that can be sold or licensed to others.  But often, doing so through franchising, distribution or licensing relationships is one of the fastest ways to expand without raising capital, incurring more debt or giving up equity.  Learn how to profit from marketing and licensing your business model to others. 
Franchising, distributorships, & licensing can be a complex, but rewarding processes. Often times business scaling for this type of growth don't fail because their product or service isn't in great demand: They fail because they didn't understand all of the intricate nuances of scaling a company statewide, nationwide, or globally. So, whether you are purchasing a franchise or building one from the ground up, you will want the expertise from someone who has done it before. Ideally several times over.
There are several key components to consider when scaling your company or considering franchising options:
Brand and business model evaluation

Positioning for success when structuring the Franchise, Distribution or Licensing Program

Creating the necessary agreements and disclosures

Aligning with the right service providers

Understanding how to market and sell franchises, distributorships and licenses

Dealing with the ongoing relationships & pitfalls and avoiding common mistakes

During this workshop, we will address the impact of the recent McDonald's Ruling by the NLRB Board on the structure and future of franchising.
At this business accelerator series you will have the unique opportunity to sit down with Scott Weber, a man regarded as one of the top franchising attorneys in America; a franchisor founder himself, and a Certified Franchise Executive by the International Franchise Association.
Come spend 2 hours with Scott and ask him the questions you've been wanting to have answered. Better yet, let him share with you the questions you should be asking yourself like:
Is my Business ready?  Am I ready?
Which is better?  Franchise, Distribution or License?
Which should I sell first - Master Franchise Rights or Individual Franchises?
What are the legal ramifications of joint ventures, distributorships and other creative relationships?
To sit down with Scott for just 1 hour you would have to pay $500, but on this exclusive evening you can sit down and have a 2-hour discussion for a fraction of what it would normally cost.
WHO SHOULD ATTEND?
Successful business owners who are ready to scale - nationally or internationally


Business owners who have ambitions of opening multiple locations

Business owners who want to create licensable distribution systems for their products or services

Current franchise owners who have found themselves at an impasse and are wondering if they made the right decision, or who want to use their experience to become a franchisor.

Business Acumen Rating: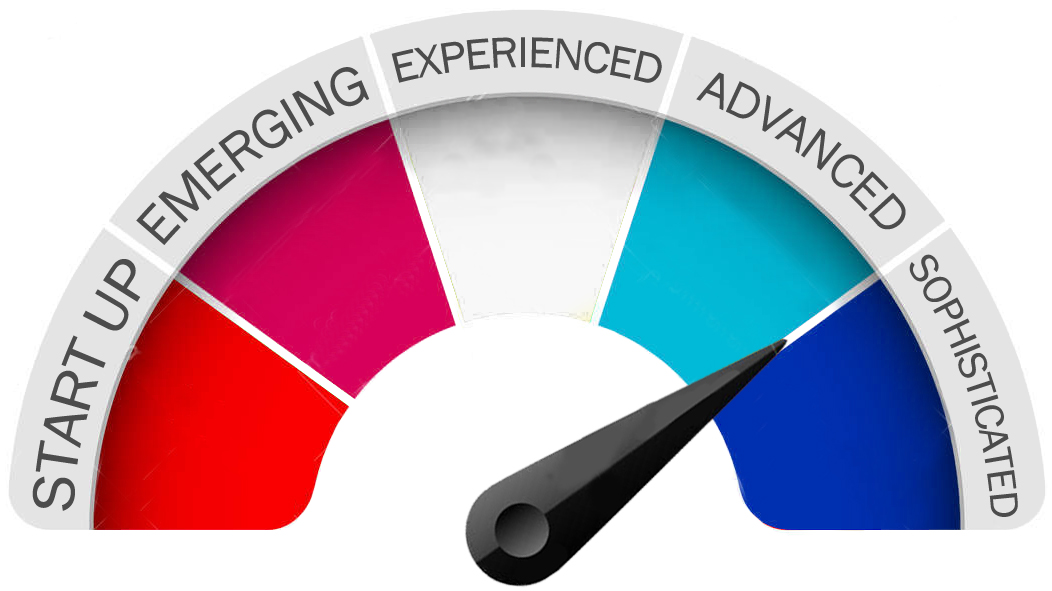 TICKET PRICE:  $10 Advance $20 at the door
ABOUT THE MENTOR: 
Scott Weber
Scott Weber is an attorney, private equity investor, franchise consultant and an International Franchise Association Certified Franchise Executive.
After starting his career with DLA Piper, and then serving as the head of the Franchise and Distribution Practice Group for the law firm of Phelps Dunbar, LLP, he founded and now operates the law firm Scott Phillip Weber, PA, Franchise Legal Solutions℠ located in Tampa, Florida. Franchise Legal Solutions represents franchisors and franchisees, as well as licensing, distribution and joint venture based businesses. His focus is in guiding and enabling businesses with unleashing the potential for profit found in replicating business models: Turning a business model into the product itself!
Scott is much more than your average attorney. Scott actively invests and provides advisory services in the private equity development of new franchisors and franchisees. He has served as a Member of Franchise Capital Partners, a funding stage, franchise specific private equity firm in Tampa, Florida sponsored by Communications Equity Associates. He continues to advise various private equity groups in connection with confidential efforts to acquire franchisors. Recently, he was instrumental in identifying for investment, negotiating and serving as lead counsel for the acquisition of the Ker's WingHouse Restaurant chain, and continues as its Outside General Counsel. Also, after spearheading efforts to bring a multi-billion dollar partner to invest in LED Franchising, LLC and LED Source, LLC, he now serves as LED HoldCo's Secretary and a Member of its board of directors in Wellington, FL and in an out-of-house/outside counsel capacity for LED HoldCo and its subsidiaries.
Scott is one of the founders, is a Member, and serves as in-house general counsel of Shapes Franchising, LLC, the franchisor of Shapes Fitness For Women franchise system. He owns interests in and serves as General Counsel for other franchise businesses, including Bellebrations Franchising, LLC, a mobile wedding bell entertainment franchise, with whom he is a business partner with Kevin Harrington, of the Shark Tank TV series, and owner of the As Seen on TV infomercial empire, and Anthony Amos, founder of the Hydrodog franchise system. Together, they evaluate and help incubate new franchise concepts.
Scott's ability to guide the replication of business models has also proven successful in his founding of Tampa Franchise Incubators, LLC, a franchise and distribution business incubator, which is one of the owners of Gulf Recovery Solutions Tampa, LLC and Gulf Recovery Solutions Development, LLC. His Gulf Recovery Solutions Businesses have become among the largest consulting firms in the US advising companies in connection with the valuation and analysis needed to recover from the BP Oil Spill settlement fund.
During his career, Scott has advised franchisors and franchisees of many famous local and national franchise brands across many industries, including for example, Outback, McDonald's, Tim Horton's, Beef O' Brady's, Melting Pot, Medi-Weightloss, Perfect Wedding Guide, Marriott, Cendant, Hooters, Midas, Sleep Apnea Treatment Centers of America, Hydrodog, 7-Eleven, Subway, Inland Homes, Liberty Pest Control, LED Source, Security Data Supply, Interim Healthcare, Evos, Regal Nails, Suddenly Slender, Lap of Love Veterinary Hospice, On Demand Dentist, Creative World Schools, Victory Lane, Carr's Barbers, Pods, Arthur Rutenberg Homes, Signs Now, Valpak, RSVP Publications, Ideal Image, Cevíche, Dunkin Donuts, Wash N' Wiggle, Qmedex, and 30-Minute Hit.
He is a frequent speaker and has authored published books and articles on the subject of franchising, distribution and licensing, as well as serves as a speaker for the ABA Franchise Law Forum, and the International Franchise Association. He earned his law degree at Vanderbilt Law School, Phi Beta Kappa (97), and undergraduate degree from the University of Florida, with honors (94)
When & Where

Medi Weightloss - Hyde Park
509 S. Hyde Park Ave
Tampa, FL 33606


Wednesday, August 20, 2014 from 6:00 PM to 8:00 PM (EDT)
Add to my calendar
Organizer
Welcome to the Key Person of Influence events page for Eventbrite. 

Our Profitable CEO Workshop Series is exclusively for owners and C-suite executives of successful, growing, professional service companies. Most of these workshops are ticketed events through Eventbrite.
These workshops aren't generic or boring presentations; they are highly-interactive conversations backed with implementable, proven strategies. You will be able to ask your specific questions to get the answers you need for your business to excel in this new collaboration economy.
Our KPI CEO Socials are are casual but highly-vetted, high-level gatherings for the sole purpose of connecting with area leaders, and connecting them to one another.  These socials are by invitation-only and are limited to 12 attendees. To be considered for an upcoming CEO Social, visit our landing page for list of qualifications and for more info:  CLICK HERE FOR INFO
To learn more about our Personal Brand Accelerator program, and for video testimonials from some of our clients, visit our website: KEYPERSONOFINFLUENCEUSA.COM

---