Description
This talk is sold out, but Long Now members can watch the livestream on our member site.
The Interval at Long Now welcomes
Scott Kildall (SETI artist-in-residence)

Art Thinking + Technology: A Personal Journey of Expanding Space and Time
Check-in begins 6:30pm; talk will start 7:30pm
at The Interval at Long Now
Award-winning cross-disciplinary artist and current SETI artist-in-residence Scott Kildall will discuss collaborating with scientists, technologists, and others. He'll share his own work and explain the vital role for Art Thinking as a tool that offers perspective
 as things in our world continue to advance and apparently speed up. And he will challenge us with a model of time developed by philosopher Henri Bergson.
Long Now members can watch a free livestream of this event.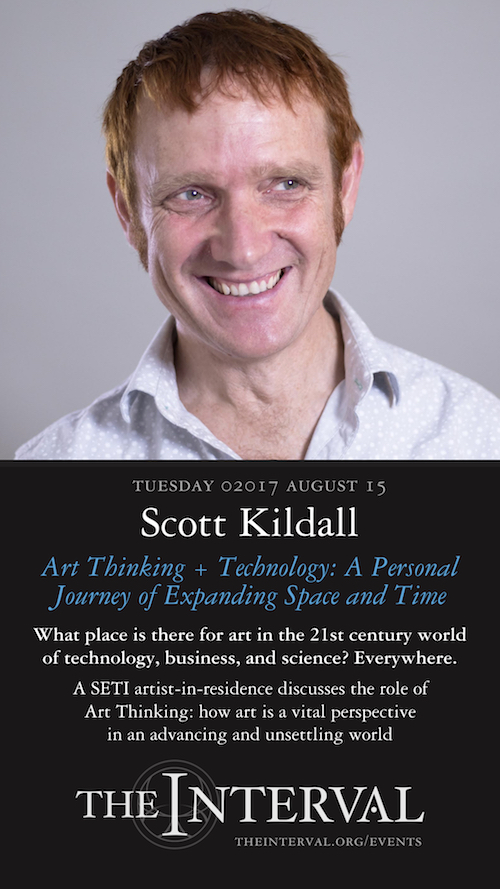 Join Long Now to support this series and enjoy live video of our Seminars & Interval events among many other benefits.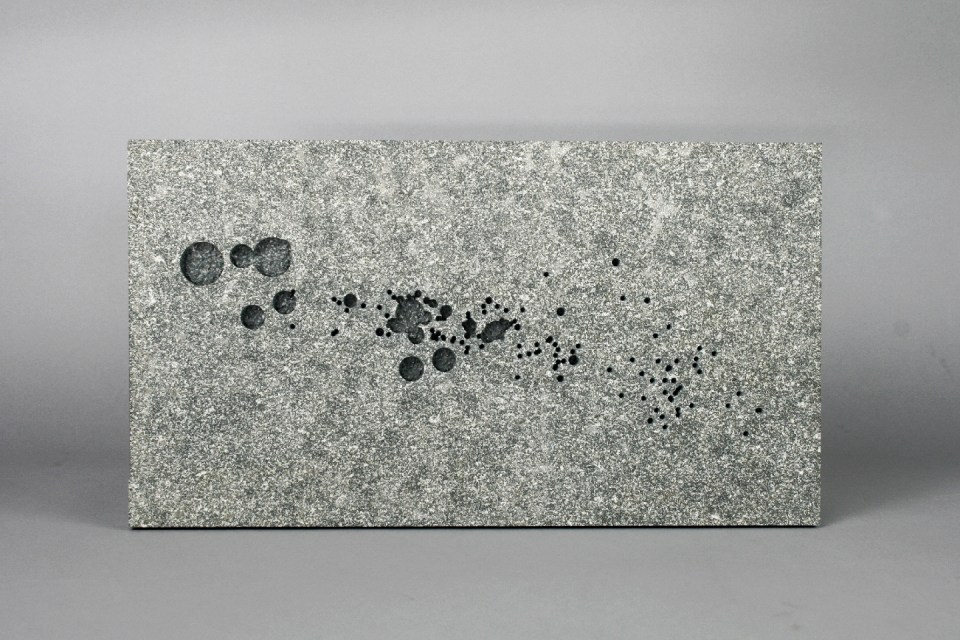 Scott Kildall is a cross-disciplinary artist whose work includes writing algorithms that transform datasets into 3D sculptures and installations. His art often invites public participation through direct interaction. He is a current SETI Institute artist In residence and a past resident of Autodesk's Pier 9 Program, among others.

Kildall's work has been exhibited internationally at venues including the New York Hall of Science, Transmediale, the Venice Biennale and the San Jose Museum of Art. He has just returned from a residency in Bangkok as part of a collaboration between the U.S. State Department and ZERO1. He has received fellowships, awards and residencies from organizations including Impakt Works, Autodesk, Recology San Francisco, Turbulence.org, Eyebeam Art + Technology Center, Kala Art Institute and The Banff Centre for the Arts.
More about SETI AIR:
The SETI Institute is an international leader in the movement to integrate the arts and sciences. SETI AIR facilitates an exchange of ideas between artists and scientists so that these disciplines may inspire each other and lead to new modes of comprehension and expression. This program expands upon the SETI Institute's mission to explore, understand, and explain the origin, nature, and prevalence of life in the universe.

Long Now members hear about Interval events first: become a member today