Scott Joplin's Ragtime: Tyehimba Jess and Reginald R. Robinson
Description
Scott Joplin (1867/68 - 1917) was an accomplished composer and pianist known as the King of Ragtime. His composition "Maple Leaf Rag" (pictured) was ragtime's most influential hit. Join us for an evening of music and conversation as two talents in poetry and music today explore the music of Scott Joplin, ragtime's traditions, and contemporary influences. Presented in partnership with Institute for Research in African American Studies at Columbia University.
Tyehimba Jess is the author of two books of poetry, Leadbelly and Olio. Olio won the 2017 Pulitzer Prize, the Anisfield-Wolf Book Award, The Midland Society Author's Award in Poetry, and received an Outstanding Contribution to Publishing Citation from the Black Caucus of the American Library Association. It was also nominated for the National Book Critics Circle Award, the PEN Jean Stein Book Award, and the Kingsley Tufts Poetry Award. Leadbelly was a winner of the 2004 National Poetry Series. The Library Journal and Black Issues Book Review both named it one of the "Best Poetry Books of 2005."
Reginald R. Robinson is a musician and composer. Introduced to ragtime through an elementary school presentation, Robinson taught himself to play the piano and to read music and began researching the genre. He has explored in detail the great works of Scott Joplin, Eubie Blake, and other classical ragtime composers and has composed dozens of harmonically daring, structurally complex works. Robinson has studied the history of ragtime music thoroughly; he discovered and recorded a previously unknown Joplin fragment found in the archives of Fisk University. This singular musician has devoted himself to preserving the traditions of classical ragtime while taking this vintage music into contemporary directions. (Biography from MacArthur Foundation Fellow)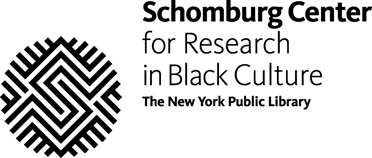 FIRST COME, FIRST SEATED
Events are free and open to all, but due to space constraints registration is requested. We generally overbook to ensure a full house. Registered guests are given priority check-in 15 to 30 minutes before start time. After the event starts all registered seats are released regardless of registration, so we recommend that you arrive early.

GUESTS
Please note that holding seats in the Langston Hughes Auditorium is strictly prohibited and there is no food or drinks allowed anywhere in the Schomburg Center.
AUDIO/VIDEO RECORDING
Programs are photographed and recorded by the Schomburg Center. Attending this event indicates your consent to being filmed/photographed and your consent to the use of your recorded image for any all purposes of the New York Public Library.
PRESS
Please send all press inquiries (photo, video, interviews, audio-recording, etc) at least 24-hours before the day of the program to Ayofemi Kirby at ayofemikirby@nypl.org.

Please note that professional photography and video recordings are prohibited without expressed consent.