Scott & Heidi Shimberg - How Couples can Crush It Together at Work and at Love

Tuesday, February 10, 2015 from 6:00 PM to 8:00 PM (EST)
Event Details

---
THIS WEEK'S TOPIC: 
How Couples Can Crush It Together at Work and at Love:

with Scott & Heidi Shimberg

$20 At the Door / $10 Advance Purchase through EventBrite

At this special Valentines Edition of our Business Accelerator Series, we talk with a CoupleCEO who both work together and live together.  Amicably.  Successfully, even.  CoupleCEOs often struggle to create balance between growing their business, enjoying a happy family, and living a healthy lifestyle.  Living and working with your partner 24/7 can be the best of times and the worst of times.   Find out how this CoupleCEO, who have been together for two decades, have generated over a quarter-billion-dollars in sales together, and have happily maneuvered through the intricacies of living and loving life as an entrepreneurial couple.
In this Business Accelerator Workshop, you will have the opportunity to spend two hours with Scott & Heidi, and learn things like:
How to effectively compartmentalize work from home.

How to recover quickly from a bad day at the office so homelife isn't affected negatively.

How to recover quickly from a family argument so work life isn't affected negatively. 

How to let the other partner take the lead without feeling like a servant.

How making money in the office and making love in the house are interconnected.
WHO SHOULD ATTEND?
Married couples that work together (CoupleCEOs)

Life partners that work together

Business owners thinking about bringing their spouse into the business.

Friends that are in business with one another
Business Acumen Rating: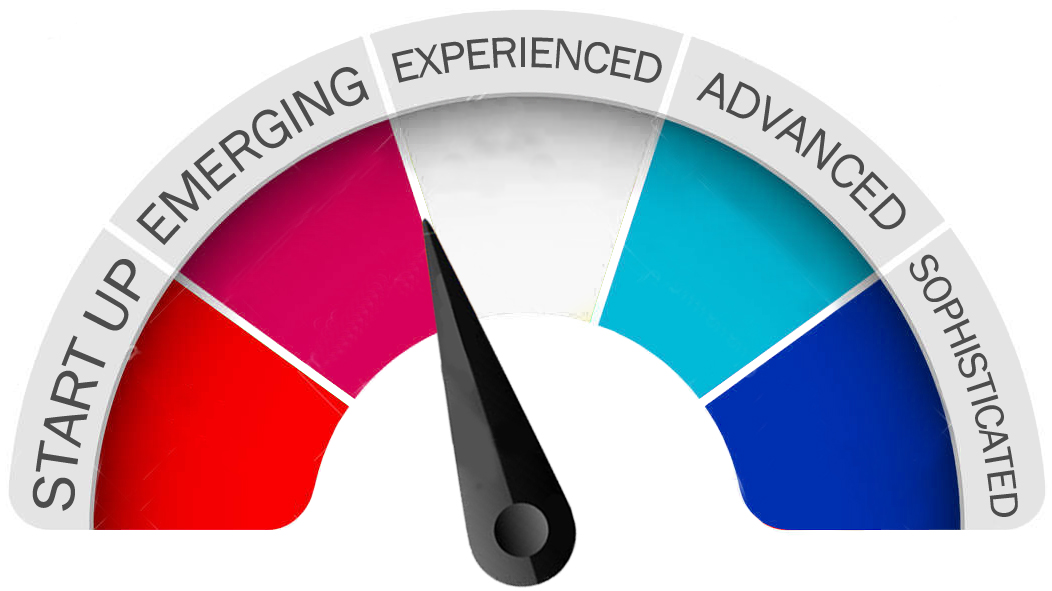 Ticket Price: $20 At the Door, $10 In Advance
ABOUT THE CONTRIBUTORS: 
Scott & Heidi Shimberg

Scott and Heidi Shimberg develop, build, and sell real estate throughout the Tampa Bay area while enjoying a lifestyle filled with family, intimacy and success. Scott Shimberg Homes has earned its long-standing reputation throughout the Tampa Bay area as the premier developer and builder of communities – both infill developments and custom homebuilding through its Building Division, Hyde Park Builders.  Their experience and expertise in redevelopment of urban community landscapes and luxury living are evident throughout the Tampa Bay area.  

Their entrepreneurial passion for building community is demonstrated in everything that they get involved with, including volunteering for non-profits. Heidi served on the Board of the Children's Museum of Tampa for 12 years, leading as Chairman for two separate terms.  Joining the staff as Vice President of Development & Marketing for two years, she completed the $21 million dollar Capital Campaign and opened the re-named Glazer Children's Museum.
 
Both Scott and Heidi have been actively involved in their business community.  Scott has served on the Florida and National Home Builders Association Board of Directors, and has earned tenure as Life Director as well as being named Builder of the Year by the Tampa Bay Builders Association.  He serves on the Board of Directors for First Citrus Bank and is on the Board of Directors of Congregation Schaarai Zedek.

Heidi was recognized by the Tampa Bay Business Committee for the Arts as an Outstanding Business Woman.  She also serves on the Community Advisory Board for the Junior League of Tampa and the Board of Directors of the local Public Broadcasting Station, WEDU.

Scott and Heidi are fortunate to have discovered the magic of managing their own business with a commitment to their community and family life.  They enjoy spending time with their family, from sailing to Sunday family dinners.  They are passionate about sharing with others their strategies of balancing business profitability with a fulfilled relationship.  They accomplish this through their business, CoupleCEO. Most recently they completed their book, CoupleCEO: From the Bedroom to the Boardroom and Back, now available in bookstores.
When & Where

KPI Tampa Office
1111 W. Cass St.
Tampa, FL 33606


Tuesday, February 10, 2015 from 6:00 PM to 8:00 PM (EST)
Add to my calendar
Organizer
Welcome to the Key Person of Influence events page for Eventbrite. 

Our Profitable CEO Workshop Series is exclusively for owners and C-suite executives of successful, growing, professional service companies. Most of these workshops are ticketed events through Eventbrite.
These workshops aren't generic or boring presentations; they are highly-interactive conversations backed with implementable, proven strategies. You will be able to ask your specific questions to get the answers you need for your business to excel in this new collaboration economy.
Our KPI CEO Socials are are casual but highly-vetted, high-level gatherings for the sole purpose of connecting with area leaders, and connecting them to one another.  These socials are by invitation-only and are limited to 12 attendees. To be considered for an upcoming CEO Social, visit our landing page for list of qualifications and for more info:  CLICK HERE FOR INFO
To learn more about our Personal Brand Accelerator program, and for video testimonials from some of our clients, visit our website: KEYPERSONOFINFLUENCEUSA.COM

---