Description
7:30 PM Doors | 8:00 PM Begins
Envelop SF is within The Midway at 900 Marin St, SF CA.
Enter from the Michigan St side of the building, through the patio. Doors close 15 minutes after start time.
Scott Arford
Scott Arford is one of the leading figures of new media arts in the San Francisco Bay Area. He has produced numerous works for sound and video including multichannel installations, live performances, CD and DVD projects. He was awarded an Honorable Mention in the 2005 Prix Ars Electronica. Arford has shown his in numerous venues including the San Francisco Museum of Modern Art; Dissonanze 7 in Rome, Italy; LUFF Festival in Lausanne, Switzerland; Observatori Festival in Valencia, Spain; the Sounding Festivals in Guangzhou, China and Taipei, Taiwan; the LEM festival in Barcelona, Spain; Liquid Architecture in Melbourne, Australia; the Festival de Video/Arte/Eolectronica in Lima, Peru; Sonic Light in Amsterdam; and the Center for Contemporary Arts in Kitakyushu, Japan.
Layne
Formally introduced to the Buchla modular synthesis by Suzanne Ciani, Rachel Aiello transforms field recordings, abstract auditory textures, and rhythmic concrète churns into expansive spatial atmospheres. Recently released on Karl O'Connor's storied Downwards Records.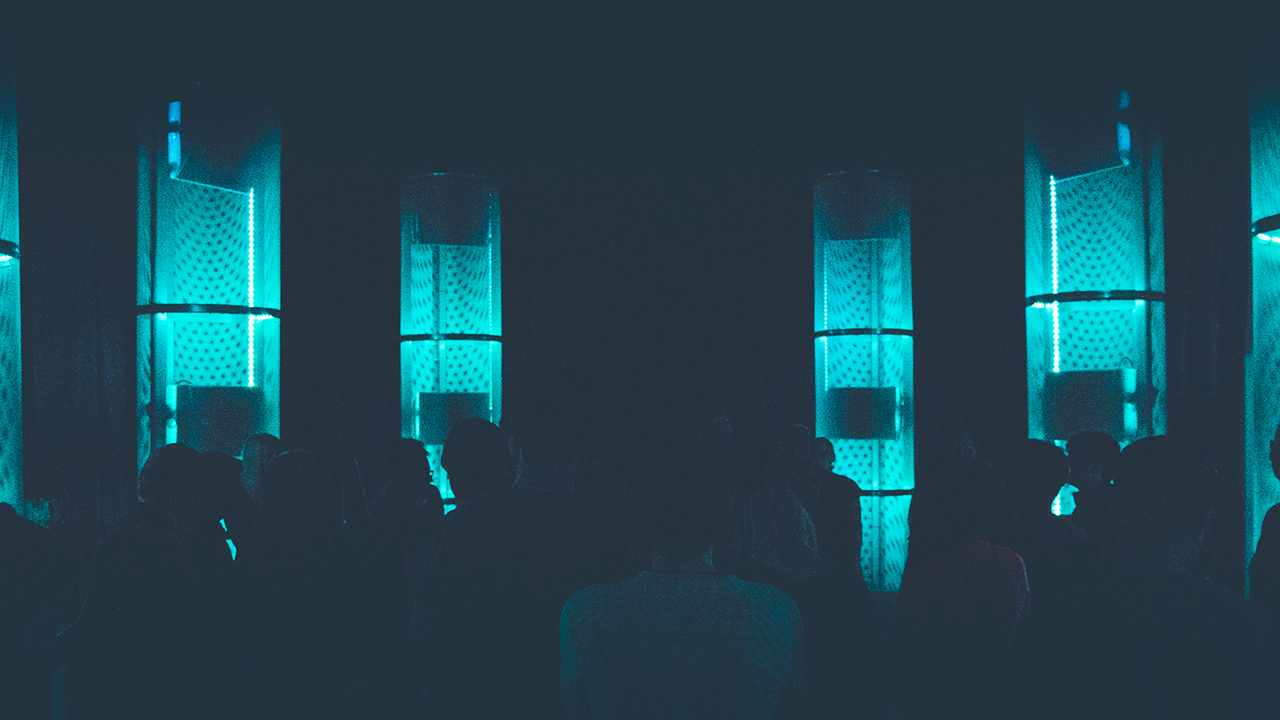 Envelop is a non-profit organization that amplifies the powerful social and emotional benefits of music through spatial audio technology and shared public listening.
We achieve the mission with our immersive listening spaces that are powered by our open source spatial audio production software, Envelop for Live.
Envelop listening spaces have 32 or more speakers surrounding the audience, allowing everyone to be within a sphere of sound.
These spaces host a diversity of immersive experiences ranging from spatial music performances and listening events to spatial audio education and wellness programming.