Description
Agenda – SCORH Grant-Writing Workshop
- August 6 & 7, 2019 -
St. Christopher Camp & Conference Center/Seabrook Island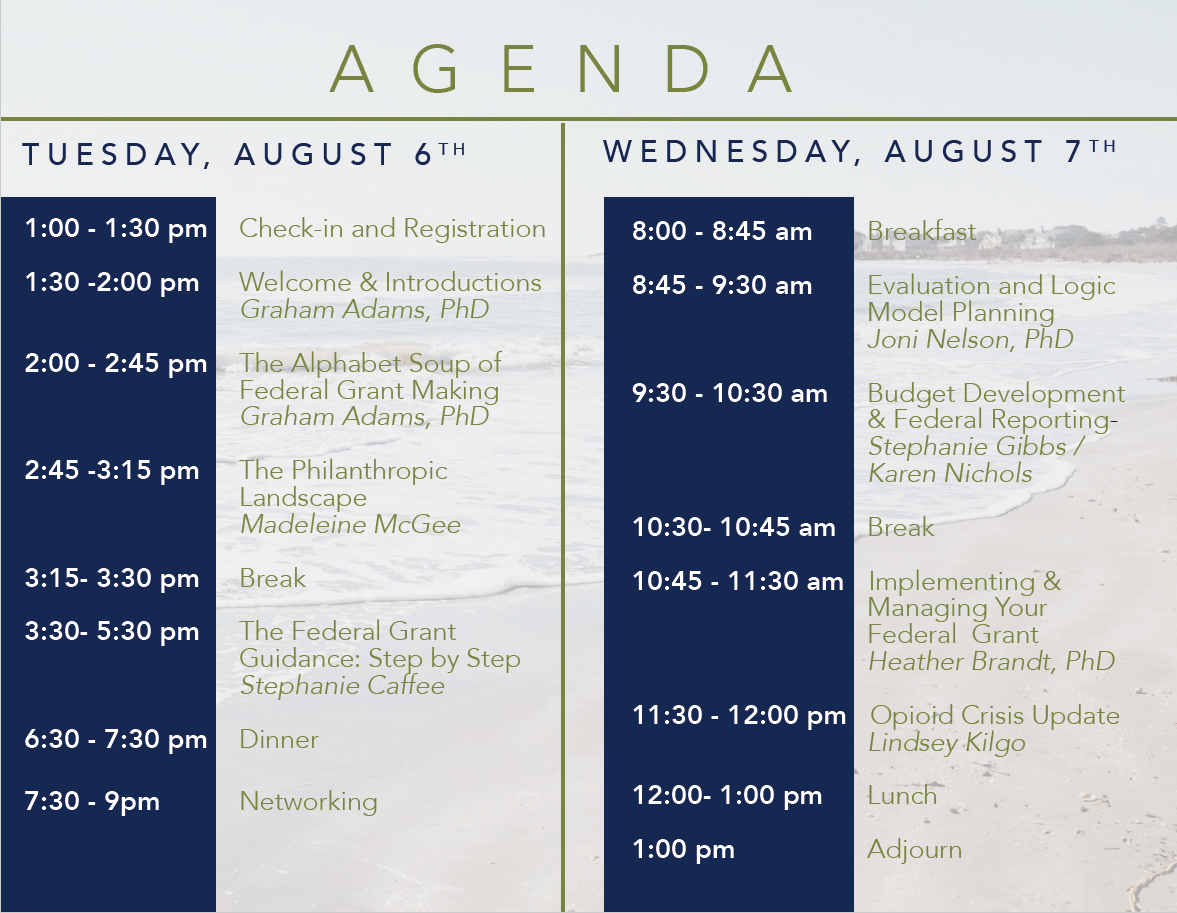 Do you work with peers from diverse settings in a rural community, have rural healthcare providers on your team, and wish to develop a formal Rural Health Network?

Could you use help navigating all aspects of HRSA grant-writing to prepare a competitive application?

Wouldn't you love to network and learn at a beautiful island location in SC?
Join SCORH staff, previously funded Rural Health Network grantees, and other content experts at Seabrook Island's unique St. Christopher Camp & Conference Center (https://stchristopher.org/who-we-are/) for this two day workshop. This workshop will fully prepare coalitions and others looking to develop rural health networks the tools to prepare competitive HRSA grant applications, develop plans for grant implementation, and create sustainability for funded work.
We will walk through the upcoming HRSA FORHP Rural Health Network Development Planning grant, and give attendees planning to apply for this or other HRSA grants valuable guidance. FORHP anticipates awarding up to 22 grants to rural health networks under development for one year planning grants for up to $100,000 for the upcoming early fall/winter application cycle. Successful awardees will use funding to expand access to care, increase the use of health information technology, explore alternative health care delivery models, and continue to achieve quality health care across the continuum of care. The link to follow is the previous year's funding announcement and is for reference only. https://www.hrsa.gov/ruralhealth/programopportunities/fundingopportunities/?id=820ff0a2-594f-4944-81b4-54365531cab1)
We can't wait to see you at St. Christopher in August!