Event Information
Location
1 sims lane, 1 sims building, Level 3 Call Centre Hall, Singapore 387355
Description
Attention all parents! We are left with ONLY a short period to the FINAL YEAR Exam exam!!!
If your child is still failing in their Prelim Math Exams? Are they NOT Scoring in for Paper 2 of their Math Exams?
then this programme is for your child during this LAST lap before the Fiinal Exam...
This Programme is focused to help Students BOOST their grades for Paper 2 of Math exam
( and for PSLE this is 60% of the whole PSLE Math exam itself )
To pass and score well in Math exam depends GREATLY on Paper 2 and this is ACHIEVABLE even at this LAST lap
- even if your child is still failing in his / her last exam!
How so? It is the SECRET formula that i have been applying to all my past P6 students over the years...
A full 2 days intensive PSLE Math Masterclass this coming weekend!
---► Does your child HATE Math or fail or underperform in the last exam?
---► Is your child always complaining about spending hours and hours trying to solve a challenging Math Sum either his homework or assessment paper yet cannot solve it, and end up feeling frustrated & stressed out?
---► Do you feel helpless when you child fails Math?
---►Have you ever felt frustrated because you can't help your child at home with their Mathematics homework because you are CLUELESS on what to do as you can't solve the sum yourself??
---► Spend lots of money on private tuition and wish you can tutor your child at home yourself, if you only know the best techniques?
---► Keep changing tutors after tutors or tuition centres only to see your child fail miserably again or with little or no improvement at all?
---► Or is your child smart & you simply want to learn how to help your child be consistent in his scores.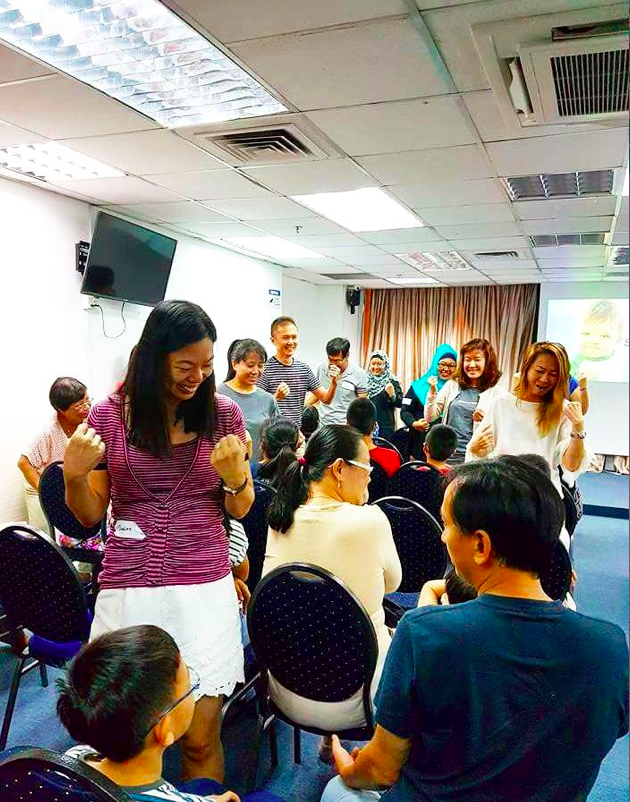 In this NEW, Content Rich Power Packed Workshop you will learn:
✔ The 3 Most Powerful techniques that ALL Top students use to tackle the hardest problem sums
✔ Step by Step guided session on how to Solve Math problem sums that are common during exams
✔ How to Solve any challenging problem sums using the simplest method? ( **It's actually a one -step formula which Band 1 Math students use to tackle the hardest sum & they find it Super Easy!)
✔ How to Master the MUST KNOW Math Concepts so that you can teach / guide your child effectively in Math at home
✔ Discover a combination of Core Math Topics Mastery + Must Know PSLE Math Concepts Mastery + Emotional Mastery = PSLE MATH SUCCESS!
Usual Price: $897
NOW Promo: ONLY $35 per person,
with Door Gifts and Dinner Provided..
~~~~~~~~~~~~~~~~~~~~~~~~~~~~~~~~~~~~~~~~
MASTER TRAINER ~ Hidayah Ismail
Hidayah is a Mathematics expert who was an MOE Trained Teacher who was featured on Straits Times and various Media + featured on BBC How to Help Your Child SCORE MATH LIVE STREAM on Facebook at 9.15pm with Top Math Expert Featured on Straits Times, Local Media and BBC News. AWARD Winning Trainer 1st in Singapore running Successful Parent Child Math Bootcamp helping Kids Score Math with 90% PSLE passes
FAQs
How much per person?
$35 per person, adult or child.
Is there any other payment mode besides paypal?
Yes.
You can transfer total amount to:
POSB Savings:
050-67746-0
to: Mirrah
once that is completed,
you can screenshot the payment,
and send to: 91461621
Date and Time
Location
1 sims lane, 1 sims building, Level 3 Call Centre Hall, Singapore 387355