| | |
| --- | --- |
| Scofflaws and Speakeasies: Detroit's Prohibition Tour | |
Event Details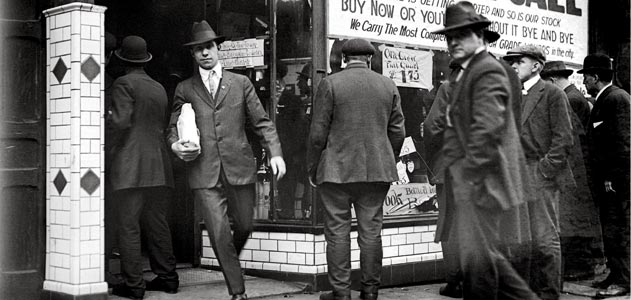 Detroit Bus Company Prohibition Tour
"What America needs now is a drink." -President Franklin D. Roosevelt
Psssst...what's the password? Slouch your fedoras, shake your flapper fringe, and hold onto your flasks. We're touring Detroit's finest Prohibition-era spots. These places have history oozing from every floorboard, and we've got the skinny. From haunted bars to smuggling tunnels to famed gangster hangouts: Detroit was a national epicenter of illegally procured hooch for years. Our waterways, in fact, funneled up to 75% of the nation's booze over from Canada during Prohibition. We'll learn the difference between a speakeasy and a blind pig and dig into some seriously spooky Purple Gang stories. So scoop up your tickets and be prepared to party like it's 1929.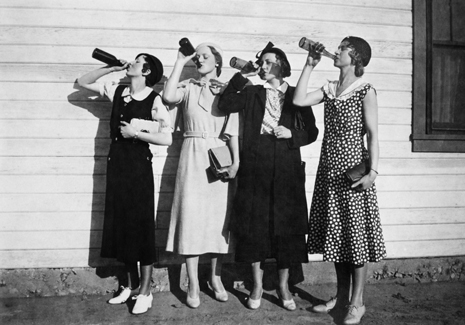 Illegal liquor was a big damn business in Detroit: in 1929, it brought in $215 million a year, just behind auto manufacturing, with as many as 25,000 blind pigs. Michigan got a head start on Prohibition, enacting our own no-booze policies as early as 1916 (so, you know, this gave us a head start on finding ways to hide it). When the State Police raided Deutsche's Haus on Mack, they found 800 guests inside--including a Michigan Congressman, a sheriff, and Detroit Mayor John Smith. And hey, did you know that Hamtramck so openly ignored Prohibition laws that the State Police had to take over law enforcement in 1933? Rebels are we.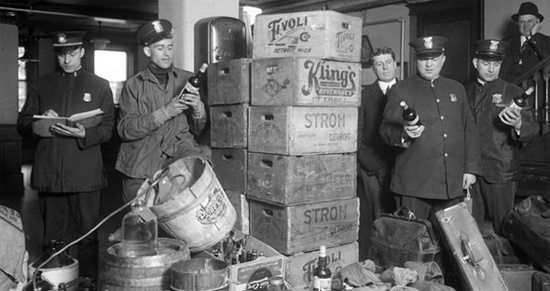 This isn't just a bar crawl to the old familiar spots. We'lll visit the site of one of the most notorious shootings in Midwest Prohibition history: the Milaflores Massacre. We'll cruise down the river, where the Purple Gang hijacked massive shipments from Windsor, and visit where John Zynda and Sons kept their brewery alive by rolling beer barrels through a hidden tunnel while decoy cars led the feds on a merry chase. We'll stop at a storied jazz club for a tipple. And we'll end up at a real old-school speakeasy still operating as a bar, complete with a bona fide tunnel.
Here's what to do next: click the link below, and select the date for your tour. After that, you'll be prompted to choose your pickup time and location. Please note: once you have chosen your date, you gotta stick to it! These things sell out, so we can't switch dates around willy-nilly.
Pickups in Ferndale at Rosie O'Grady's at 6:15 PM, and in Detroit at the Z Deck (1234 Library Street) at 6:55 PM.
Return drop-offs (approximate times): Downtown at the Z Deck at 11 PM and Ferndale at Rosie O'Grady's at 11:40 PM.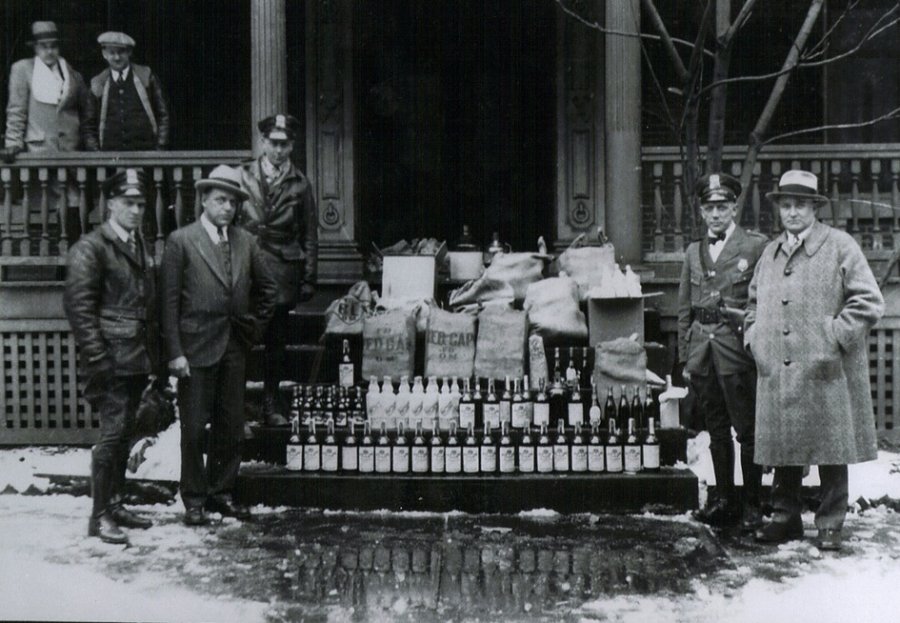 FAQ!
What happens if I miss the bus? Will the bus wait for me if I'm late?

If you miss your pickup downtown, you can hightail it up to Ferndale and hop on there. We can't hold the bus for you if you're late, though. Sorry to be so mean about that. There's a schedule to keep and we want everyone to have a good time.
Can I drink on the bus?
Yes, within reason. Take it easy, lampshade. You're on a starting and stopping bus and there aren't frequent bathroom breaks. No, you can't pee on the curb. Also, please only bring things with lids; no open cups. Small coolers only, since the big ones are a safety hazard. And it's just plain illegal to take any open container on or off the bus. Drink on the bus? Sure. At the bar? Absolutely. But no drinks in the no-man's-land in between the two.
What's the food sitch?
While we don't have food on the bus for you (that gets a wee bit messy), you might have time to grab a bite at one of the bars. We do recommend that you bring a snack or two to fuel your endeavors, or chow down before or after the tour, as there's not quite time for a full 5-course meal during our stops.
What's the ratio of bars/bus?
In general, you're looking at two bar stops of 45 minutes each. The rest of the time we're tooling around in the sweet sweet school bus, talking history and telling stories from the good old bad days. Weather permitting, we'll get off the bus a time or two.
What if I can't show up? Will my friend be able to go instead?
Totally. Just let us know ahead of time via hello@thedetroitbus.com and we'll update your tickets with the new name or send them with your printed tickets.
Will you be selling extra seats at the bus?
Nope. Sorry. All passes gotta be bought online. There's a limited number of seats and we want you to have plenty of room - no roof riders no matter how badass that might sound.
What's your refund policy? I want me dubloons.
We'll gladly refund your tickets seven days prior to the day of the event. After that, there's no refunds. Sorry to be so mean about it.
What about weather SNAFUs?
We live in Michigan. Sometimes Mother Nature likes to throw us a curveball. We keep safety as our highest priority. In case of gnarly weather, you'll receive an email the day of the event with a raincheck/snowcheck date. If you cannot make the rescheduled date, you'll get a voucher good for a future tour with us.
Organizer
The Detroit Bus Company
We're a new take on an old problem of getting around. We do things differently with our own special public services, events and bus rentals. Details can be found at TheDetroitBus.com.
Call (313) 444-BUS1 anytime or find us on Twitter and Facebook. Join up, get on and let's put our city back on wheels. It's time we got going.