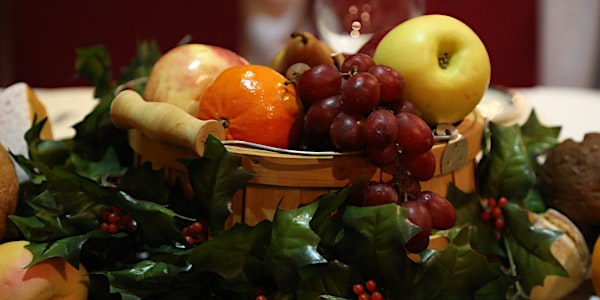 SCN Madrigal Dinner 2019
When and where
Location
Baker Memorial United Methodist Church 307 Cedar Avenue St. Charles, IL 60174
Description
Thank you for ordering on-line.
If the night you selected is sold out or does not have the amount of tickets you need available, either add your name to the waiting list or select another night from the drop down menu above.
Seating for this event will begin at 6:15. Parking is available in the northwest and west parking lots as well as the street area surrounding the church.
MENU
All meals begin with:
Composed Salad of Grilled Apple and Date Salad granished with Crumbled Blue Cheese and Balsamic Roasted Onions and finished with an Apple White Balsamic Vinaigrette.


Select your main course from the following menu:
Seared Chicken Saltimbocca wrapped in Prosciutto with Fresh Mozzarella and Sage served in a Roasted Cremini Mushroom and Madeira Sauce. Served with - Crispy Green Bean Salad with Roasted Peppers and Shallots tossed in a Citrus Thyme Vinaigrette & Roasted Yokon Gold Potatoes Lyonnais with Carmalized Onions and Fresh Rosemary.
or

Roasted Ratatouille Manicotti Stuffed with Basil Spiked Ricotta over a Fire Roasted Tomato Couli with a drizzle of Basil Pistou and shaved Prana Grada.
or

Toasted Garlic Shiraz Braised Short Ribs over Caramelized Onion & Machengo Spiked Risotto finished with Crispy Fried Shallots and a drizzle of Black Pepper Parsley Oil.
Meals will be Completed with Dessert of
*Dessert - Wild Blueberry Cobbler Topped with an Oatmeal Muscavado Sugar Streusel and accompanied by a Whipped Saigon Cinnamon Cream
***Please indicate any FOOD ALLERGIES by answering the appropriate question when ordering online.***