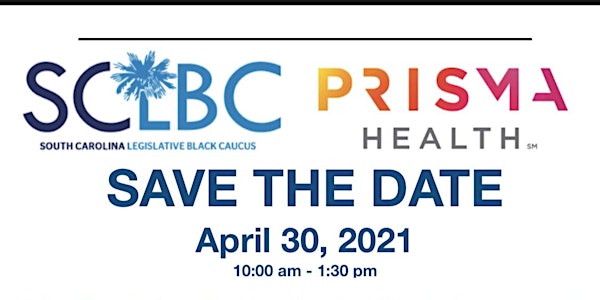 SCLBC and PRISMA Health Present: 2021 Minority Health Summit
SCLBC and PRISMA Health Present: 2021 Minority Health Summit
About this event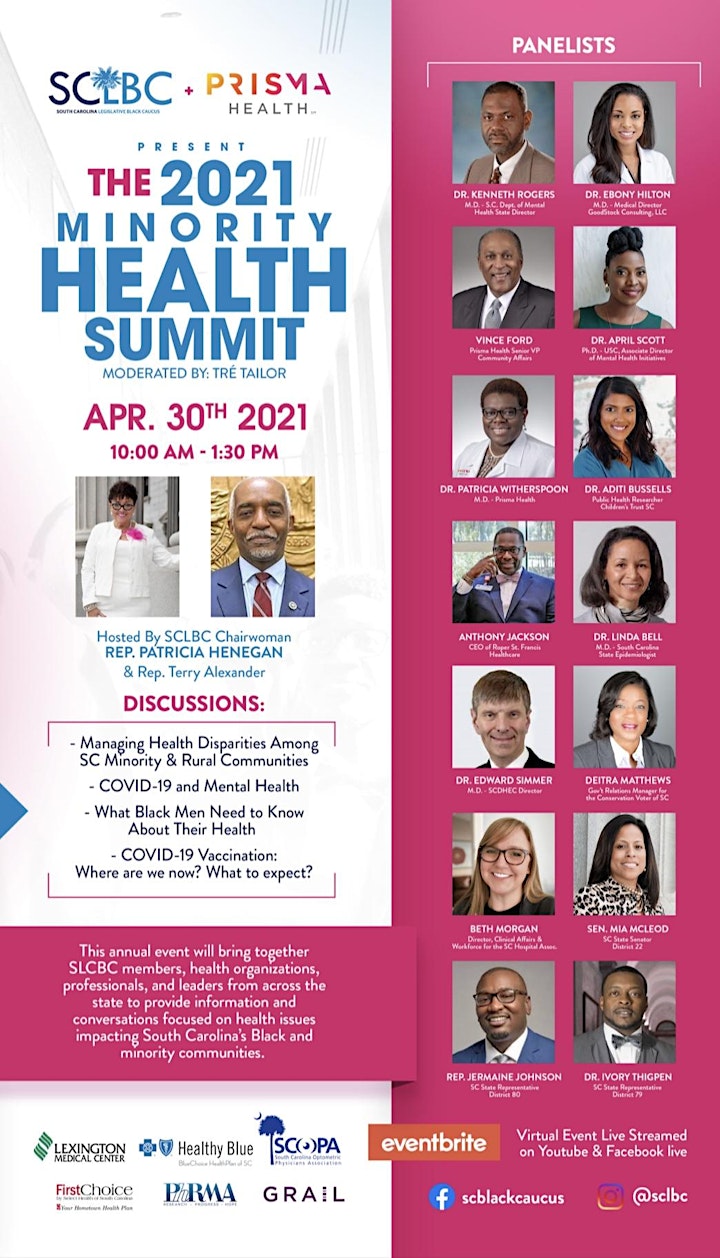 This annual event will bring together SLCBC members, health organizations, professionals, and leaders from across the state to provide information and conversations focused on health issues impacting South Carolina's Black and minority communities.
The Summit will be held virtually and presented in a television-style format that includes pre-recorded messages and live panels. The Minority Health Summit will be live-streamed via YouTube, Facebook and shared on multiple platforms with a reach of over 20,000 viewers!
A Facebook and YouTube link will be emailed to you upon registering regarding the event.