SCL Seminar: Sonic Choices - Sharing the Soundscape

Wednesday, July 13, 2016 from 7:00 PM to 10:00 PM (PDT)
Event Details
The SCL Presents:
SONIC CHOICES
SHARING THE SOUNDSCAPE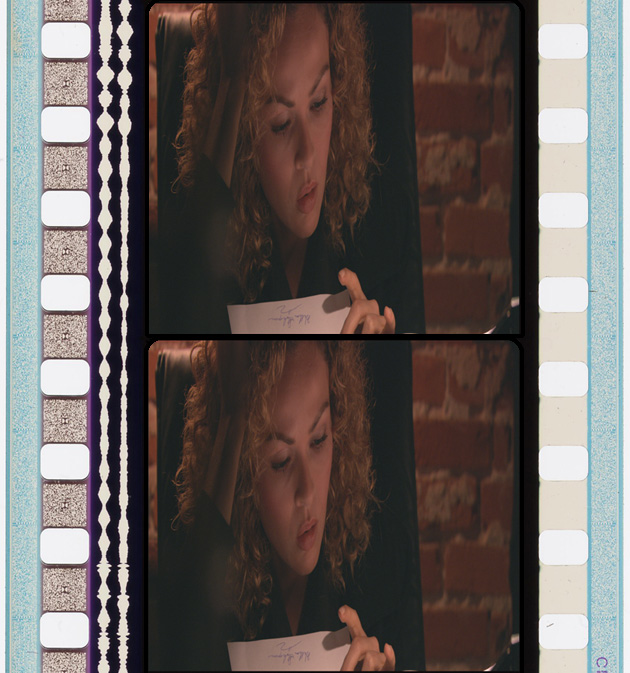 GEORGE S. CLINTON | MIKE FLICKER | STEVE KEMPSTER | SUZIE KATAYAMA
Join us for an exciting evening as award-winning Film and TV composer George S. Clinton, music editor Mike Flicker, mixing engineer Steve Kempster and chief orchestrator Suzie Katayama present various feature film main titles which Mr. Clinton has scored, and discuss the "sonic choices" that were made during the scoring process.

George S. Clinton is also the SCL's latest Board Member. You are invited to mingle with Mr. Clinton and your fellow SCL Members during a meet and greet after the event. Refreshments will be served.
---
George S. Clinton is an award winning composer who has scored over 100 films, most notably "Austin Powers International Man of Mystery" and it's blockbuster sequels; Disney's hit "Santa Clause" sequels; "Mortal Kombat" 1 & 2; "Wild Things", "Red Shoe Diaries", John Water's "A Dirty Shame" and the Emmy Award winning "Bury My Heart At Wounded Knee."
He began his professional musical career as a singer/songwriter in Nashville, while earning degrees in music and drama. Upon moving to LA, he became a staff songwriter for Warner Brothers Music, with songs recorded by the likes of Michael Jackson and Joe Cocker. It was the music from Clinton's last album as a recording artist, that attracted the attention of Cheech and Chong, giving him the chance to score his first film "Still Smokin'"
In addition, Mr. Clinton is an advisor at the Sundance Composers Lab, is a member of the Academy of Motion Picture Arts and Sciences and the Television Academy, served as Chair of the Film Scoring Department at the Berklee College of Music for 3 years, and most recently, joined the Board of the SCL.
Awards include Grammy and Emmy nominations, the SCL Ambassador Award, and nine BMI Film Music Awards, including their highest honor, the BMI Icon Award for career achievement.
Mike Flicker
is a consummate music industry veteran, with creative, technical, and administrative expertise developed in the decades of service to the music, television, and film industries. His depth of music production/ editorial, technology, and administrative experience led naturally to the formation of Mike Flicker Music Services, a full-service music company supplying Music Editorial, Music Supervision, and related services to the entertainment community.
Founded in 1991, Mike Flicker Music Services continues to provide a diverse range of supervisory and editorial music services to the major studios and composers. Mike enjoys the privilege of working with many outstanding composers, including Mark Mancina, George S. Clinton, (on 30 films), Christopher Young, Elia Cmiral, Carl Davis, John Morris and Hans Zimmer. Diversity is one of Mike Flicker's unique strengths: an impressive list of number one box office feature credits including the hit thriller, "Stigmata," Denzel Washington's last #1 drama, "John Q" and one of the all-time highest grossing comedies, "Austin Powers In Goldmember." On the small screen, the company has worked on diverse record setting TV projects such as the edgy sci-fi series "The 4400," the biopic "The Natalie Cole Story," the unique crime drama "44 Minutes" and the Emmy winning "Bury My Heart At Wounded Knee".
Mike complements his active entertainment industry role by conducting music and technology workshops and seminars. He has designed an array of curriculum, from Advanced Audio Engineering and Music Production to Audio Post Production, Music Video Production, and Business Aspects of the Recording & Music Entertainment Industries, for recording arts organizations including the Institute of Audio Video Engineering, Trebas Institute, and ISOMATA. Mike also developed, along with veteran producer/engineer Roger Nichols, the R.I.T. (Recording Institute of Technology), a state-of-the-art facility located at the famed Musicians Institute.
Steve Kempster
has recorded and mixed well over one hundred films and/or video games over his thirty year career. He has done 20 films with Mr Clinton and other work includes The Banner Saga, Assassin's Creed: Syndicate, Planes, The Bourne Supremacy, Rock Star and Con Air.
Having experience with all types of projects, from tentpole blockbuster films to well crafted independent films, he has recorded and mixed films made by A-list directors and producers, as well as first time filmmakers both in the United States and in Europe. These diverse experiences inform his choices with powerful and emotionally sensitive mixes that help deliver the best outcome. Coming from a background as a songwriter and musician, Steve's ability to understand and amplify the theme and story's core is invaluable to the composer and the visual media team.
Suzie Katayama
is a musician, conductor, arranger, and orchestrator who has recorded and performed with the Hollywood Bowl Orchestra and renowned artists such as Duran Duran, Prince (Purple Rain), Madonna (Ray of Light), Aerosmith, Nirvana, Elton John, Linkin Park, Maroon 5, Ben Folds, Faith Hill, Tim McGraw, Train, Josh Groban, Eric Clapton, and Celine Dion.
As a cellist, she has performed on numerous films and TV shows, including Transformers: Revenge of the Fallen, Star Trek, WALL-E, Alias, Lost and Desperate Housewives. As an orchestrator/conductor, Suzie has also contributed to film soundtracks for Ghostrider: Spirit of Vengeance, Fatal Secrets, and been Mr Clinton's chief orchestrator on over 30 films.
Suzie's music industry arranging and conducting credits include projects for Jon Bon Jovi, Andrea Bocelli, Mariah Carey, Michael Jackson, Janet Jackson, Sam Moore, Frank Sinatra, James Blunt and Ringo Starr.
---
REGISTRATION REQUIRED: Click "ATTEND EVENT" below
and enter your first and last name (no spaces) in the "enter promotional code" field for FREE SCL Member ticket.
FREE for SCL MEMBERS
$35 for NON-MEMBERS and GUESTS OF MEMBERS
$20 for Non-member college STUDENTS with valid student I.D.
THE SOCIETY OF COMPOSERS & LYRICISTS (SCL)
 is the non-profit premier organization for professional film, television, video game, and musical theater composers and lyricists, and those working in our industry such as orchestrators, arrangers, music supervisors, music agents, music attorneys, music editors, copyists, recording engineers, and related jobs, with a distinguished 70-year history in the fine art of creating music for visual media. Current SCL Members include the top creative professionals whose experience and expertise is focused on many of the creative, technological, legal, newsworthy and pressing issues of the film music, television music, game music, and musical theatre industry today.
When & Where

American Film Institute
Mark Goodson Theater
2021 N Western Ave
Los Angeles, CA 90027


Wednesday, July 13, 2016 from 7:00 PM to 10:00 PM (PDT)
Add to my calendar