Independent Creative Song Licensing WEDNESDAY, NOVEMBER 18 5:00pm-6:30pm PT // YouTube Live Stream
About this Event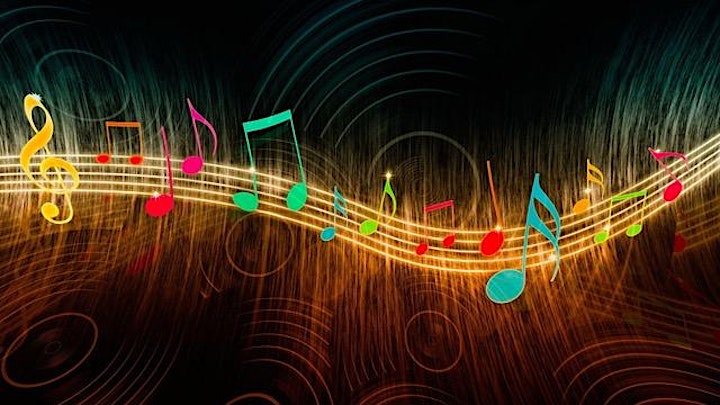 WITH
ALISON DANNENBERG
KAYLA MASNEK
PATRICK CLANCY
SOPHIE HOPKINS
MODERATED BY ADRYAN RUSS
SCL SongArts LA Committee Chair
Learn the ins and outs, pitches and pitfalls of how to successfully sync your songs into film, television, trailers, and media promotions with this in-depth panel, featuring leading experts from independent music licensing, publishing, and artist management fields.
Alison Dannenberg is a Film and TV Creative executive for peermusic, responsible for placing the songs of peermusic writers into films, television shows, trailers, and promos. She gleans leverage from her experience working with music supervisors, music editors, and film studios. She has successfully pitched and placed the music of such iconic songwriters as Hoagy Carmichael, Donovan, David Foster, James Poyser, Salaam Remi and more. Prior to starting as a Coordinator at peermusic, she worked at America's Funniest Home Videos, where she assisted the show's music supervisor in brainstorming music for show montages. 
Kayla Masnek was born in San Diego, California, and grew up in Edmond, Oklahoma. Upon graduating with a Music Business degree from Oklahoma City University, Kayla returned to Los Angeles to pursue a career in music licensing. After reading 100 Careers in the Music Industry at age 14, she set her sights on music supervision.
Ultimately she discovered a passion for working with and helping independent artists through music licensing, via Secret Road Music Services. She's placed songs in TV shows Grey's Anatomy, Little Fires Everywhere, The Chilling Adventures of Sabrina, Lucifer, You, and How To Get Away With Murder, landed music in promos across all major networks, and the trailers for Little Women, The Call of the Wild, Broken Hearts Gallery, How To Train Your Dragon: The Hidden World, The Florida Project, and Manchester By The Sea.
Patrick Clancy, an active member of the synch licensing community in Los Angeles, is Director of Music + Creative at Lyric House, responsible for synch licensing and development of the writer and artist roster. Lyric House is a full-service music licensing and publishing company specializing in placement for TV, film, trailers, video games, and advertisements.
Patrick has a unique perspective on the intersection of music and film and TV. He started at ASCAP in the Film & TV Department, working directly with composers and publishers to help solve crediting and distribution issues. He then moved into creative synch at West One Music Group, where he increased brand awareness for the UK-based company. More recently Patrick held the role of Synch Manager at Primary Wave, where he expanded opportunities for their myriad publishing and management clients. Placements by Patrick and the Lyric House team this past year include campaigns for Apple TV+, EA Sports, HBO, Starz Amazon, ABC, XBOX, and Netflix and spots in How to Get Away with Murder, Diary of a Future President, Shameless, Tony Hawk Pro Skater 1+2, Seal Team and Twenties.
Sophie Hopkins, originally from Indianapolis, Indiana, moved to Nashville at 18 to study Entertainment and Music Business at Belmont University. Time spent interning and working in music supervision and sync in NYC and LA included a role as Music Coordinator, Sync at Heavy Hitters Music Group. In 2018, Hopkins returned to Nashville to work as Creative Manager of Sync at Big Yellow Dog Music.
As a member of BYD's sync team, she's landed numerous placements for BYD writers, including spots with Target, Apple, Motorola, Rakuten, ESPN, HBO, and the shows Grey's Anatomy, Lucifer, Riverdale and Batwoman. She was instrumental in signing artists to the BYD roster including Vampsy, Jeremy Lister, and Emery Dobyns. She works hands-on creatively with writers, to ensure they build the strongest catalog possible for success.
Adryan Russ serves on the SCL Board, chairing the SongArts Committee. She writes for theater, film, television, and recordings. Her off-Broadway, award-winning musical Inside Out played The Cherry Lane in New York, theaters across the USA and Europe, and currently runs in Serbia. Songs for her CD 'Changing My Tune' were co-written with Joel Evans, and feature jazz-based new standards, some appear in the films Doubt and Holidate; another was selected by the Australian Discovery Orchestra for a Broadway Records CD of emerging musicals. Artist Luara sings Adryan's song 'Fire In Me' - a YouTube hit. She is currently developing musicals that await the reopening of theater doors.
*** IMPORTANT - PLEASE READ ***
- FREE for current SCL members (click HERE to check membership status).
- Registered Attendees will be emailed a YouTube Live Stream link approximately 10 minutes before Seminar starts. The link will be emailed via Eventbrite.
- Attendees may ask questions using the YouTube Livestream chat function.