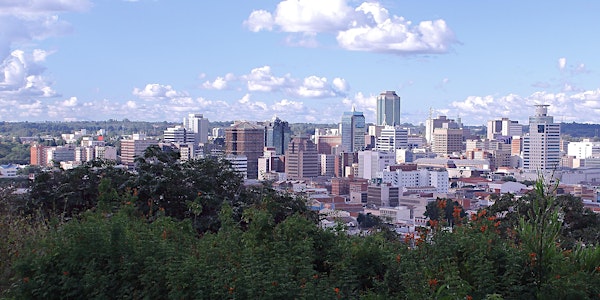 Scientific Symposium - Harare, Zimbabwe - 24 June 2019
Event Information
Location
Holiday Inn Hotel
Samora Machel Avenue And, Fifth St
Harare
Zimbabwe
Description
The International AIDS Society (IAS), in collaboration with the Ministry of Health and Child Care and Africaid Zvandiri, are honoured to extend an invitation for you to participate in a scientific symposium under the theme, Translating Science to End HIV in Southern Africa, to be held on 24 June 2019 at the Holiday Inn in Harare, Zimbabwe.
During the symposium, key scientific and policy content from the 22nd International AIDS Conference (AIDS 2018) in Amsterdam will be shared and discussed, as well as implementation science priorities. Specific topics will include HIV and adolescents and youth, HIV prevention, as well as HIV and TB. Scientific research results on these specific topics will be discussed for policy and programme improvements in Southern Africa.
The scientific symposium is part of regional meetings organized through the IAS Educational Fund to address the gap between HIV science and implementation. While the HIV response has made considerable progress, this gap remains a persistent challenge for effectively responding to the epidemic globally. The IAS Educational Fund was established in an effort to make dynamic, scientific fora more accessible to IAS Members and their communities. In addition to providing direct support to clinicians and other healthcare providers to attend the IAS's best-in-class global meetings, these smaller meetings targeted at healthcare workers, advocates and policymakers are convened to provide access to the latest science and opportunities to question how that information impacts local epidemics.
Date and time
Location
Holiday Inn Hotel
Samora Machel Avenue And, Fifth St
Harare
Zimbabwe