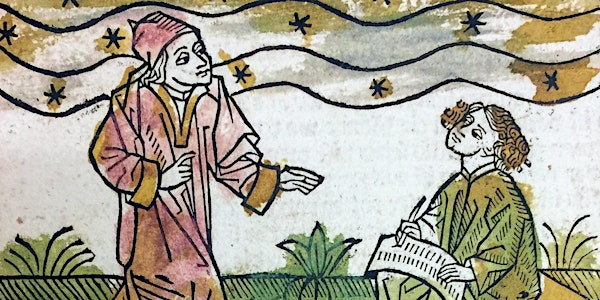 Scientific Illustration from the Renaissance to the Digital Age Symposium
When and where
Location
Coolidge Auditorium, Ground Floor Thomas Jefferson Building 10 First Street SE Washington, DC 20540
Description
Imagining the Extraordinary:
Scientific Illustration from the Renaissance to the Digital Age
Symposium
March 15, 2018 | 9:00 a.m. to 6:00 p.m.
March 16, 2018 | 9:00 a.m. to 12:00 p.m.
Imagining the Extraordinary will explore how creative scientific illustration, often aided by advances in technology, has extended the reach of human understanding about the natural world. Knowledge about everything from the unimaginably large to the inconceivably small was initially nurtured by the popularity and availability of the printed image during and after the Renaissance. In a similar spirit of discovery, modern scientists have harnessed digital visualization techniques to nurture contemplation on everything from coral migration to the human genome.
Exploring the longstanding relationship between science and illustration, Imagining the Extraordinary will bring together historians, curators, artists, and librarians fluent in the visual vocabulary of the Renaissance and early modern period with modern scientists, technologists, and artists working in the same fields with new digital visualization tools. Scientific illustration provides a unique vantage from which to identify and discuss unifying concepts in scientific discovery, such as evidence and proof, artistic collaboration, imagining the unseen or the perplexing, and rendering images useful to multiple (and often skeptical) audiences. It is our hope that this symposium will provide an opportunity to bring together the many voices that have long been involved in condensing and animating the complexity of the natural world.
Rare Book and Special Collections Open House
March 15, 2018 | 3:00 p.m. to 4:30 p.m.
All ticketed guests of the "Imagining the Extraordinary" Symposium are invited to attend an open house and treasures display in the Library's Rare Book and Special Collections Division.
THE HEAVENS, 9:30-11:30
Roger Gaskell: How books shaped the universe: the impact of the printed image
Introduction by Caroline Duroselle-Melish
Pedro Raposo: Fathoming the heavens: size, scale, and depth in astronomical illustrations
Introduction by Lilla Vekerdy
Kimberly Arcand:
Exploring Hidden and Exotic Worlds: How Astronomical Data Transports Us
Introduction by Stephanie Stillo
THE EARTH, 1:00-3:00
Kay Etheridge: Art and Science Intertwined
Introduction by Leslie Overstreet
Tom Keegan:"Strong in Their Lowliness": everyday people, everyday illustration
Introduction by Nicki Saylor
Eleanor Lutz: Storytelling with Science
Introduction by Kate Zwaard
3:00-4:00 - Rare Book and Special Collection Division Open House

4:00-5:00 – Reception

March 16
THE INSPIRED, 9:00-11:00
Lilla Vekerdy: Picturing Anatomy: Johannes de Ketham's 1495 Book in Joyce Cutler-Shaw's Hands (2004)
Introduction by Michael North
Greg Dunn: Self Reflected: Deeply fusing art and science to create the world's most complex artistic depiction of the human brain
Introduction by Katherine Blood
Catherine Newell: "To Believe Without Having Seen: Chesley Bonestell, Willy Ley, and the Invention of Outer Space"
Introduction by Shelby Callaway

Coffee Break
THE UNSEEN, 11:30-12:00
Vince Rossi: Unlocking knowledge in hidden collections
Introduction by John Hessler
Closing Remarks: 12:00-12:30
Image: Master and Student from Lucidarius. Strassburg, ca. 1481. Rare Book and Special Collections Division. Lessing J. Rosenwald Collection #84.
Please request ADA accommodations at least five business days in advance by contacting (202) 707-6362 or ada@loc.gov.