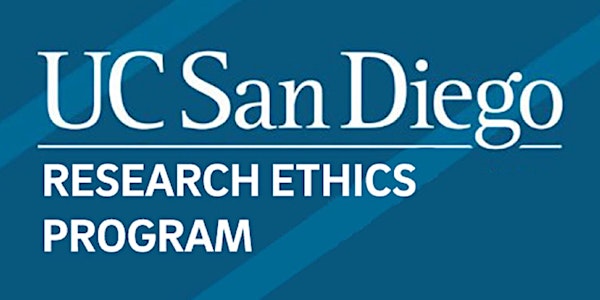 Scientific Ethics Course: Spring 2019
When and where
Location
UC San Diego Locations: vary by section. Location will be confirmed by the instructor.
Description
Important: If you are a student at UCSD and wish to receive credit for completing the Scientific Ethics course, then you need to speak with your graduate advisor.
This "ticket" serves only as an application to register for this upcoming UC San Diego Scientific Ethics course. This course is divided into five sections, so please select all sections that are possible with your schedule. This will increase the chances that we will have space for you in the course. If there is room, you will be notified of what section you are placed in before the course start date.
Course Section Details:

SPRING 2019- Some sections are full, please select as all sections that work with your schedule.
Section 1: 1:00-3:00 pm, April 2, 9, 10, 16, 23, 24, & 30 (Tuesdays/Wednesdays)
Section 2: 12:30-2:30PM, April 4, 11, 18, 25, May 2, 9, & 23 (Thursdays)
Section 3: 2:00-4:00 pm, April 8, 15, 22, 29, May 6, 13, & 20 (Mondays)
Section 4: 10:00 am-12:00pm, April 23, 30, May 1, 7, 8, 14, & 15 (Tuesdays/Wednesdays)
Section 5: 3:00-5:00 pm, April 26, May 2, 3, 9, 10, 16, & 17 (Thursdays/Fridays)
Section 6: 1:00 pm-3:00 pm, May 6, 13,20, 21, 28, June 3, & 4 (Mondays/Tuesdays)