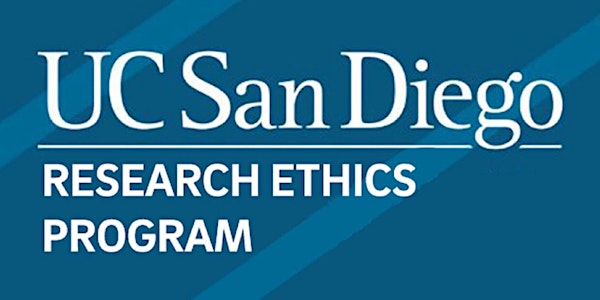 Scientific Ethics Course: Fall 2019
When and where
Location
UC San Diego School of Medicine Varies
Description
PLEASE NOTE:
If you are required to take the course listed below AND you need credit for taking the course on your transcript (check with your graduatre / academic advisor if you're not sure) then you must sign up at both of the following locations:
At this Eventbrite registration link
On WebReg
If you do not need course credit, but still want or need to take the course, then you should only sign up at this Eventbrite registration link.
This "ticket" serves only as an application to register for this upcoming UC San Diego Scientific Ethics course. If there is room, you will be notified of your confirmed placement in the course.

Course Section Details:
Both Sections are filled! Waitlist is now open.
Fall 2019
Section 1: Professor Mary Devereaux
12:30 pm - 2:30 pm, September 26, October 3, 10, 31, November 7, 14, & 21 (Thursdays) Biomedical Research Facility (BRF) II, Room 2A03
Section 2: Professor Michael Kalichman
9:30 am - 11:30 am, October 15, 22, 29, November 5, 12, 19 & December 3 (Tuesdays) Biomedical Research Facility (BRF) II, Room 2A03