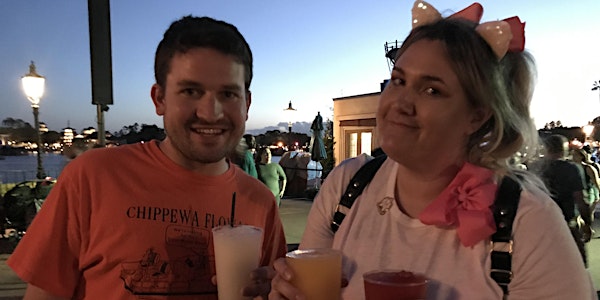 SciEngage Monthly Speaker
Come join us at SciEngage for a chat with Chris Brewer about outreach, chemistry, and museum educator training!
About this event
I've worked with Chris for over 15 years and in that time I have watched him go from doing demonstrations at a museum to being a doctor of chemistry at an incredible lab at a prestigious university. He has done amazing work all the years in between and never fails to know exactly how to explain to me what it is he's doing even though I have absolutely no chemistry background whatsoever.
When Geoff Hunt says that all scientists need to know how to communicate - it is with the hope that they become like Chris Brewer, but at the end of the day we hope that they just know how to communicate their work to someone like a funder or someone outside their lab. They don't have to do outreach too - that's just a bonus level they happen to unlock if they have the passion for it.
Our next meeting will be with Chris Brewer from the Castallano Group at NCSU. Chris is an Organometallic Chemist, a home brewer, and worked in museum education research. One of his passions has been outreach in Chemistry ever since he was a 16 year old volunteer at the Museum of Science and Industry in Tampa, FL.
​
Chris is going to be joining into a wide-ranging conversation with Geoff Hunt, Manasi Apte and Julie Ann Fooshee from SciEngage to discuss the changing landscape of science engagement in the United States. We would like our audience to join us in taking a scientific approach to exploring different models of science engagement funding and support; dissecting the positives, negatives, failures, and successes of these to try and come up with what we are calling the "golden mean" of science engagement.
On our minds at SciEngage are questions like is PES becoming so integrated into other work that it isn't seen as needing its own "silo"? Are the goals of PES actually different than what is being accomplished by the programming (for example, DEI work)? 
​
Chris is bringing to the table his experiences in outreach with a big science lab (he did his research time at FSU and UF) and museum and informal ed as well as his excellent scientific mind
We hope that you can join us to add your own perspectives!