#ScienceAfrica UnConference: Big Ideas for Africa: Celebrating the Continen...
Description
The Event…
The PEI #ScienceAfrica UnConference is back and this year it's bigger and better than ever!
Join us for an interactive day of high-level presentations, table working groups and participant-led workshops as we celebrate all those individuals, research groups, commercial organisations and academic institutions driving scientific and technological advancement in and for the continent.
Africa and Africans can and are making significant contributions to global science, in fields as diverse as agri-business, public health, space science, energy and water. And we want your help to promote the successes, showcase great ideas, address challenges and galvanise support for the continent's science and technology pioneers.
Connect with over 250 people passionate about African development; learn about the latest and greatest scientific and commercial innovation defining Africa's development; and meet the individuals and organisations at Africa's cutting-edge.
Get involved…
Attend – We'll be welcoming over 250 people from business, academia, policy and civil society, all passionate about Africa, science, technology and innovation. Why not join them and sign up today. Meet, connect, chat and exchange ideas about the big challenges facing Africa, and hear first hand about the big ideas to tackle them.
Sponsor – Promote your organisation as one that's committed to African development and support us as we build a movement for science on the continent. With a diverse and engaged audience from across the international development spectrum, the PEI #ScienceAfrica UnConference provides organisations with great opportunities for networking and branding.
Enter our competitions- We'll be running two competitions in the lead-up to the UnConference:
#BigIdeasForAfrica Videos: We want to hear about your Big Ideas – whether it's a project, a business plan, a new technology or just a crazy dream. So, to be in with a chance of winning some great prizes, submit your Big Ideas for Africa via social media. The best video with the best Big Idea wins! Learn more here.
Run a #ScienceAfrica UnConference workshop: We want to showcase cutting-edge science, technology and innovation happening in and for Africa. Got a Big Idea for Africa that you want to share? We've got two workshop slots up for grabs so submit your concept to be in with a chance of becoming a workshop leader. Read on for more information.
Please email nick@planetearthinstitute.org.uk if you are interested in sponsoring.
Our Partners…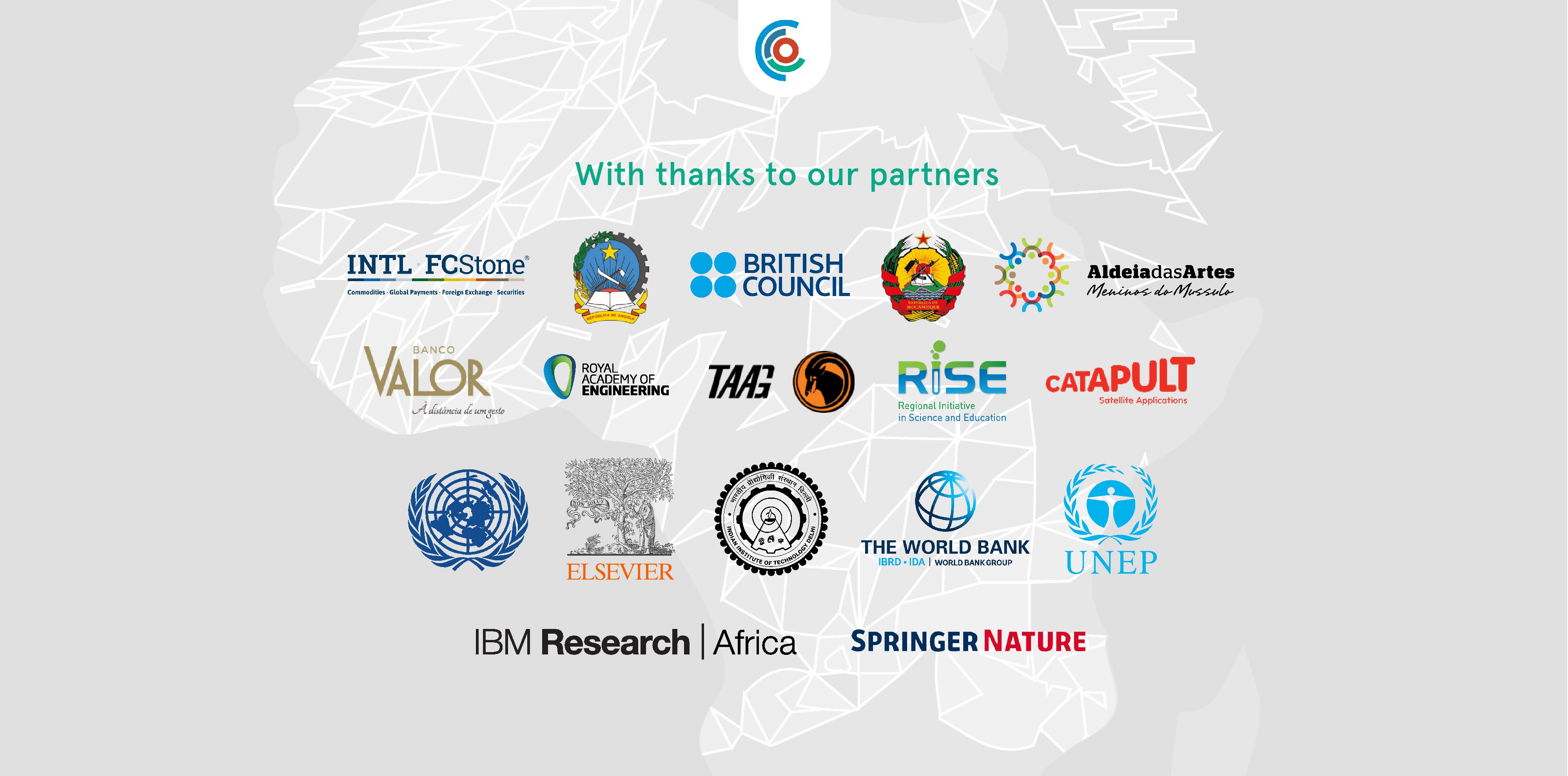 The Venue…
155 Bishopsgate
London
EC2M 3YX
155 Bishopsgate is conveniently located in The City. Situated minutes from Liverpool Street Station, the venue is easy to reach from a number of train, underground and bus routes.
By underground from Liverpool Street – Central, Circle, Hammersmith & City or Metropolitan Line. Once on the main concourse of the mainline station, look for signs for Way Out 1 (Bishopsgate West) located next to platform 14. Take the escalator or stairs up to street level and as you leave the statin turn left. Look ofr a large green archway; walk through the arch up the steps and walk along 'Bishopsgate Arcade' keeping the shops on your left. The entrance to 155 Bishopsgate is on your left.
By train from Liverpool Street – Follow directions as above from the main concourse.
By Bus – 155 Bishopsgate is served by many bus routes including 388, 242, 149, 135, 78, 48, 42, 35, 26 and 8
Parking – There are two NCP car parks within close proximity of the venue; one on Great Eastern Street (EC2A 3ER) and one on Clifton Street (EC2A 4JH. Please remember the venue sits within the congestion charge zone – for further information visit www.cclondon.com