Science Shaping Our World-SHOW-Scientist-Entrepreneur Series: From the Lab to the OR and Everything in Between

Thursday, April 27, 2017 from 5:30 PM to 9:00 PM (EDT)
Event Details
Date: Thursday, April 27, 2017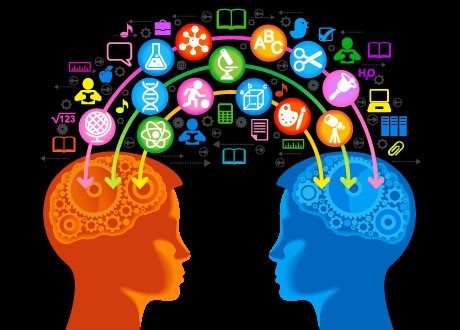 Time: 5:30PM – 9:00 PM
Location: Boston Children's Hospital               
                  Auditorium B                  
                  1 Autumn Street
                  Boston, MA 02115
Please note for this event the additional location details below:
One Autumn street is on the corner of Longwood Ave and Autumn street just before the Riverway. 
If you are taking the MBTA, the Green Line D train's Longwood stop is the closest. From there walk up Longwood toward the Riverway and cross Riverway. Autumn street is the right immediately after you cross over. 
If you are driving, have your GPS use 375 Longwood Avenue, Boston MA 02215, which is the parking garage directly across from Autumn Street.
**Note: Are you a BCH Postdoctoral fellow - e-mail Dr. Lu-Ann Pozzi at the Office of Fellowship Training for your complimentary event access code (valid BCH e-mail address and ID required)
Science Shaping Our World-SHOW is an ongoing seminar and networking series that highlights cutting edge, translational, life science research and development. SHOW's mission is to provide a stage for researchers that are at the cutting edge of life science innovation and translation whereby they can share their work and discuss its future application potential with a multidisciplinary audience of science, business, and technology professionals among others.
This season of SHOW is focused on the scientist-entrepreneur in collaboration with our new, Commercializing Technology: New Venture Creation for Life Scientists initiative. Specifically, will highlight a variety of life science companies created by researchers addressing a broad spectrum of healthcare need. As healthcare costs continue to rise and unmet need grows scientist-entrepreneurs are called to take a driving role in bridging bench to bedside through entrepreneurship
Speakers for our upcoming SHOW event include:
Jennifer Joe, MD, CEO, Founder of Medstro.com/Editor-in-Chief, Founder of MedTechBoston.com - Dr. Joe is a Harvard-affiliated Massachusetts General Hospital (MGH) and Brigham and Women's Hospital (BWH) nephrology graduate turned physician social entrepreneur. She is passionate about digital health at the intersection of technology, sensors, wearables, data, and connectivity to improve patient care and experience. She has been invited to speak, mentor, or judge at over 35 local, national, and international events in the last three years, including South by

Southwest Interactive, Google, the Massachusetts Medical Society, and Partners World Medical Innovation Forum among others. Dr. Joe founded Medstro.com after years of frustration with the opaque and confusing career path doctors must follow, finding mentors, garnering recommendations for residency and fellowship and then finding the right job.

Jennifer Ro, PhD, Co-Founder, CEO, Flidea - Dr. Ro, received her PhD degree in Cellular and Molecular Biology from the University of Michigan at Ann Arbor, MI and is currently a post-doctoral research fellow at Harvard Medical School in the Genetics Department. She co-founded Flidea, a life science research tool development and licensing firm during her doctoral training and is still actively involved in the business as a CEO. Currently, Dr. Ro is leveraging her scientific knowledge and ability to build relationship across academia and private sectors, toward launching her next venture, a platform technology where academic ideas and intellectual property can be effectively and efficiently transferred to the private sector. Dr. Ro is passionate about creating greater opportunities to bring the novel ideas that reside in academia to private sectors which she believes is the best way to stimulate innovation.

David Hoganson, MD, Assistant in Cardiac Surgery, Instructor in Surgery, Boston Children's Hospital (BCH) - Dr. Hoganson trained in cardiothoracic surgery at Washington University in St. Louis and completed his fellowship in congenital heart surgery (BCH). He has a strong interest in neonatal cardiac surgery as well as heart transplantation and mechanical support therapies. As a trained biomedical engineer, Dr. Hoganson's laboratory work has focused on tissue engineering, mesenchymal stem cells, and medical device development. Currently, he leads clinical research programs to study the use of autologous umbilical veins as shunts in neonates with complex congenital heart disease and to develop new heart transplant therapies. Further, with a background in engineering, he strives to innovate and develop new medical devices, therapies, and treatments to ever improve the cardiac surgery repairs and overall care available to patients.
Retsina Meyer, PhD, CO-founder, Resilience Therapeutics, Inc - Dr. Meyer has been working in neuroscience for over a decade producing over 40 articles, abstracts, and lectures. Her recent discoveries have gained international press and earned her a speaking engagement at the local TEDx conference. As an entrepreneur, Dr. Meyer is an alumna of MassBIO's MassCONNECT program and SpringBoard's Life Sciences Accelerator. She won the OneStart America's competition awarded by GSK's SR One and Oxbridge Biotec. She is the co-founder of Resilience Therapeutics, dedicated to developing innovative, first-in-class therapeutics that provide both symptom relief and potential disease modification for PTSD and other Stress Related Disorders.

Please join us for an amazing evening of the science, entrepreneurship, and networking. Event pre-registration is required with event sign-in beginning at 5:30 PM. Light food and refreshments will be provided.
Attendee List
Sort by:
Date
When & Where

Boston Children's Hospital
1 Autumn Street
Auditorium B
Boston, MA 02115


Thursday, April 27, 2017 from 5:30 PM to 9:00 PM (EDT)
Add to my calendar
Organizer
Munevar & Associates, Inc./Boston Children's Hospital Office of Fellowship Training (OFT)
About Munevar & Associates, Inc.:
Munevar & Associates, Inc., is a life science technology development and commercialization solutions company. Our mission is to drive development and commercialization of novel life science technologies and innovation from the research bench to the patient bedside. We are specifically focused on enabling start-up organizations and early stage companies with development, strategy, and commercialization services toward driving market entry and success.

About Boston Children's Hospital Office of Fellowship Training (OFT):
The OFT was established to enrich both the clinical and research fellowship experience. The OFT offers career development programs, resources and networking opportunities to the fellows at Boston Children's Hospital.
Science Shaping Our World-SHOW-Scientist-Entrepreneur Series: From the Lab to the OR and Everything in Between