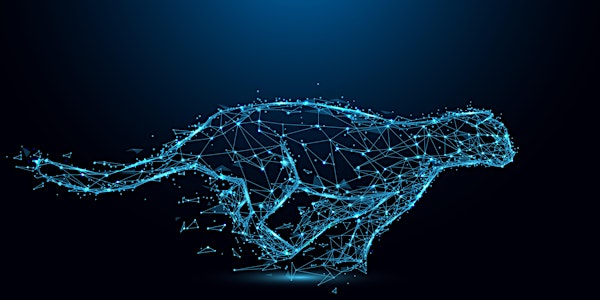 Science & Religion Forum Conference 2023 - Humans & Other Animals
Topic: Humans and Other Animals: Multifaith Responses to the Significance and Symbolism of Animals in Science and Religion Dialogue
By The Science and Religion Forum
Location
Westminster College Madingley Road Cambridge CB3 0AA United Kingdom
About this event
2 days 2 hours

Mobile eTicket
Deadline for abstract submission MIDNIGHT 9th June 2023
Deadline for conference registration MIDNIGHT 6th August 2023
The committee invites submission of papers that address the significance and symbolism of non-human animals within the science and religion dialogue. The committee welcome submissions from all faith perspectives and authors are invited to address the theme from a range of perspectives. For more details see https://www.srforum.org/srf-conference-2023-cambridge
​The animal and religions dialogue has been growing over the last 25 years, the aim of this conference is to bring this broadening area of scholarship to dialogue with the science-religion arena through two broad strands:
Strand 1: Perhaps viewed as the most prevalent interaction of science, religion and human-animal interactions, this strand focuses on ethical and environmental issues raised by anthropocentric views of the relationship. This strand focuses on animals in science and religion as the direct area of interest and thus includes but is not limited to matters of ecology, stewardship, and animal ethics (broadly construed and may relate to matters of urbanisation and conservation as well as animal-human relations).
Strand 2: The second strand recognises the broader implications of scientific and interdisciplinary approaches to non-human animals on wider areas of theological enquiry. This strand examines the new perspectives that can be bought to the science-religion conversation through critical engagement with "the animal" adding further depth, theory, or methodology to our theological discussion. Areas of enquiry for this strand may include (but aren't limited to) the matter of bestiaries, mythology, and fables, the relationship(s) between humans and animals, Incarnation and embodiment, Ritual / proto-religious behaviour in animals and textual and ritual meanings of animal bodies.
​Keynote Speakers and Titles
31st August 2023: The Gowland Public Lecture 2023 by Dr Suzanna Millar (responder tbc)
1st September 2023: Conference Dinner with Speaker TBC
Confirmed Keynote Speakers:
Opening Keynote by SRF President Dr Celia Deane-Drummond
Dr Margaret B. Adam
Dr Louis Caruana SJ
Dr Alexander Hall
Day Tickets for the 31st August and Non-residential Tickets include a meal ahead of the Public Gowland Lecture.
The cost for the Informal Conference Dinner on 1st includes a welcome drink of sparkling wine and half bottle of wine per person.
A paying bar is available in the college 6pm-9pm on the 31st and 1st.