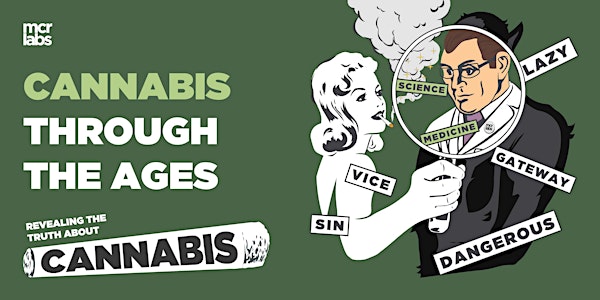 Science Over Stigma: Cannabis Through the Ages
Join us for the kick off event of Science Over Stigma hosted by MCR Labs and our community partners Seed, Boston Cannabis Week, and EON.
When and where
Location
Core Empowerment: Cannabis Museum & Education Center 401 centre street Boston, MA 02130
About this event
Event Description:
The history of humanity's relationship with cannabis is a long and complicated one, and political interests have prevented us from undertaking research vital to understanding one of earth's most beneficial and complex plants.
The ideological, financial, and political nuances that transformed a medicine into a tool of oppression still affect today's legal industry. This talk will cover how the weaponization of cannabis has influenced the chemical makeup of the plant, the tools available for making educated consumption choices , and ways to ensure current and future regulations don't stifle progress in cannabis science.
Following the presentation Seed will be providing museum tours of their current exhibition at their Core Social Justice Cannabis Museum: "American Warden, Explores incarceration in America against a backdrop of cannabis prohibition. " All attendees will also have the opportunity for a private buying experience at Seed Dispensary at the end of the event.
Agenda:
Doors Open: 6:00pm
Education Begins: 6:30pm
Q&A Discussion: 7:00pm
Museum Tours Begin: 7:30pm
Private Buying Experience: 8:00pm
Event Close: 8:30pm
Featured Educator:
April Arrasate, Founder and CEO of SEED
As Founder and CEO, April has launched Seed- Boston's only Curated Cannabis Market. Seed combines the broadest variety of THC and CBD products available in the state with a unique and elevated customer experience. Seed is a women and minority owned business with an emphasis on promoting the accommodation of differences through fairness of process and result.
April is also owner and founder of Core Cannabis, which harnesses her legal, pharmaceutical and cannabis industry operational experience as well as a team of experts to pursue national and international business development opportunities in cannabinoid products, research and drug policy initiatives.