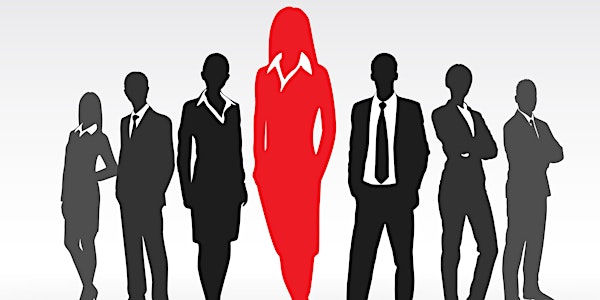 Science of Success for Women Workshop
When and where
Location
Allegheny Branch of Carnegie Library 1230 Federal Street Pittsburgh, PA 15212
Refund Policy
Contact the organizer to request a refund.
Description
The gender leadership gap is represented by the pyramid reported by Catalyst for S&P 500 companies on February 3rd, 2016: the percentage of women decreases as you move up the leadership hierarchy. Current diversity efforts at many companies are focused on addressing the factors limiting inclusion such as culture, unconscious bias, and discrimination. These are important efforts for the long term, however, these factors are not only difficult to change but take considerable time and effort to change. Recent neuroscience and behavioral science findings point to a new way to close the gender leadership gap.

Specifically, neuroscientists have learned that female brains are structured to promote different behaviors than male brains and vice versa. In addition, behavioral scientists have found that the way a woman exhibits the behaviors that come more naturally to men is different than how a man would exhibit them, and vice versa. Fulcrum Connection's research shows that the top mentoring lessons reported by female executives are around four key behaviors that men's brains are structured for based on this science. Specific to the gender leadership gap, women need to develop these key leadership skills that come more naturally to men.

The Science of Success for Women Workshop helps women develop the leadership skills that come more naturally to men. The workshop features mentoring tools and a compilation of techniques on how women can exhibit the behaviors that come more naturally to men. The mentoring tools incorporate gender considerations and the compilation includes techniques that have worked for executive women and that have been proven effective by referenced researchers. The workshop also provides Fulcrum's LEARN tool to help women prepare for mentoring, Fulcrum's influence tools to improve impact, and Fulcrum's Team Collaboration Assessment© to improve the performance of teams.

Workshop Learning Objectives
Given research findings from the behavioral and cognitive sciences, participants will learn how changes in behavior can improve workplace results.

Given the unique cultures of different organizations and the talents of different individuals, participants will understand how the mentoring lessons of others can apply to them.
Given the different opportunities available for mentoring, participants will apply what they have learned using mentoring techniques proven effective for both mentors and those being mentored
About the Instructor
Dr. Valerie Patrick is a trained chemical engineer (B.S. from Bucknell University and M.S., PhD. from California Institute of Technology) who spent 25 years in the corporate world and then founded Fulcrum Connection LLC in 2013. Dr. Patrick advanced from an entry-level technical position to research management within 5 years at Monsanto Plastics. Monsanto Plastics' business was acquired by Bayer in 1996 where Dr. Patrick worked on a wide variety of strategic initiatives of increasing organizational scope until her last position of reporting to the CEO for Bayer's North America business as Head of Sustainability.
Dr. Patrick is also a Certified Professional Facilitator (through the International Association of Facilitators), a trained Creative Problem Solving Facilitator (through CPSB), and a member of the Association for Talent Development. Dr. Patrick has served as an instructor and a course designer for eBusiness, creativity, and sustainability initiatives for Bayer and for organizational change management, innovation, and social intelligence fundamentals for clients as President of Fulcrum Connection LLC.