Description
About the Seminar Series
We invite you to join us for the next Science of Learning Seminar at Flinders University. The Science of Learning is an emerging interdisciplinary field interested in how we acquire and develop knowledge. Our goal is to engage researchers, policy makers and lead educators from Adelaide with the latest research in the field.
Each seminar we will be providing a free taste of South Australia including a range of wine, cheese and chocolate.

We invite you to join us from 4.45pm, the talk will start at 5pm.
About the Speaker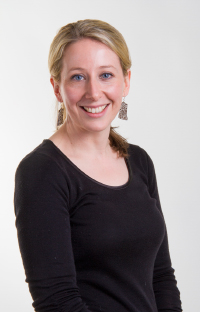 Dr Sarah Buckley is a Research Fellow at ACER and a postdoctoral researcher in the SLRC leading the SLRC maths anxiety project. Her PhD investigated maths anxiety and motivation, and peer relationships using social network modelling. As a member of the Australian Surveys team at ACER, Sarah has also worked on a number of large-scale international assessments including the Trends in International Mathematics and Science Study (TIMSS) and the Programme for International Student Assessment (PISA). In addition, Sarah has been part of several projects involved with policy evaluation, including contributing to a report for the Teacher Education Ministerial Advisory Group in Australia.
Abstract
Maths anxiety is often described as the feelings of tension, nervousness and worry associated with carrying out mathematical tasks. It is associated with poor achievement in maths and is believed to be a factor in avoidance of careers and courses for which maths is required. Primary school teachers often report high levels of maths anxiety. Furthermore, there is good evidence that teachers' maths anxiety can influence their students' feelings about maths through teachers' practices and attitudes towards mathematics.
This seminar will describe research trends for maths anxiety and other related motivational factors. It will also present a new theory on how to understand and address maths anxiety using education, psychology and neuroscience perspectives. This will be discussed in relation to a current project in the Science of Learning Research Centre (SLRC) with pre-service primary teachers.
Location
SILC Building, Bedford Park Campus, Flinders University
http://www.flinders.edu.au/about_the_campus_files/Documents/maps/campus_map.pdf (Locator Map: C9)
Nearest Carpark: 9
Please RSVP your attendance for catering purposes.
http://www.flinders.edu.au/science_engineering/science21/science-of-learning-seminars.cfm