Description

The truth is
certainly stranger than fiction isn't it?
Haven't you wondered why some men grow rich so fast - while others stand still?
Surely, you're aware of the fact that the wealthiest people aren't always the most educated, the hardest working, or even the smartest?
Isn't it puzzling as to how a person can struggle, strive, work and wish for money...and still not have as much as they want and need?

What Made

The Difference?
In the second chapter of an old little green book called "The Science Of Getting Rich".
I'm talking about the foundation of income.
The place where it all comes from.
And more importantly how YOU can gain access to that place.

Get this: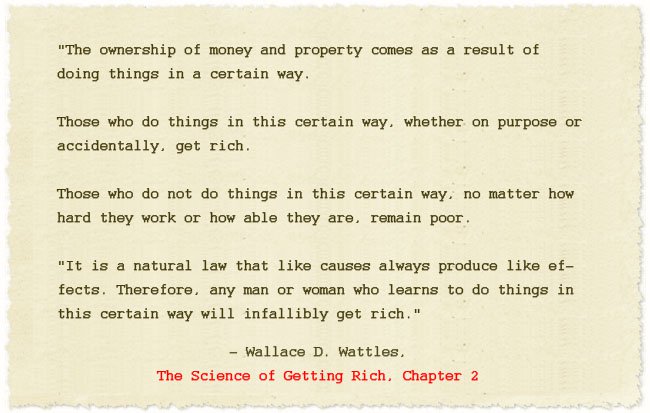 ...a set of other "secrets" that I've uncovered, refined, expanded and - over a period for many years, shaped into an organized system for money and wealth creation.
And with your permission, I'd like to share them with you.
Announcing...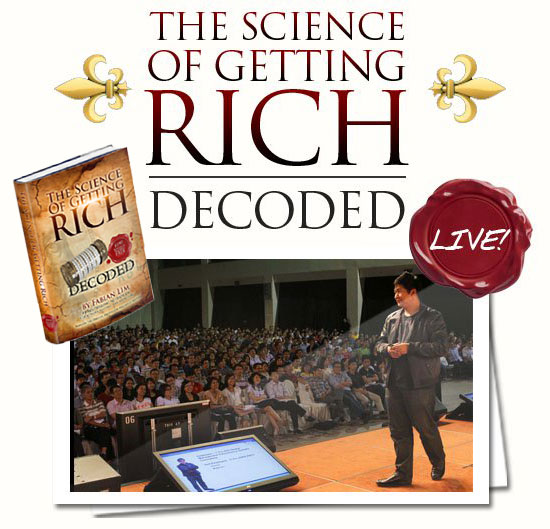 Date: 25-26 Nov 2017, 10am to 7pm
Venue:
Wisma MCA, KL, Malaysia


---
Get ready to explode all your old theories about the limits of what you are capable of.
For the first time ever, you can have me personally help youuncover innovative 21st century applications of the principles in the original "Science of Getting Rich".
What You Will Learn On Day 1
On Day 1, we'll examine the wealth attitudes and behaviors that separate the top 10% of income earners from the bottom 90%.

You'll learn:
A new way of looking at money and how this little mental shift will attract more wealth and opportunities into your life.

The true reason why some men grow rich so fast - while others stand still

How to fast track your path to wealth (It's simpler than you think)

The #1 thing ALL wealthy people have in common

How to blow the lid off your income capacity

What you absolutely need to do, to master the "inner game" of wealth

The brutal truth about why so many good, decent, hardworking people are still poor.

How to replace the "pursuit" of wealth with "attraction"

The 1 key belief that must be held, in order to easily attract as much wealth as you want.

How to get into this hyper-wealth-attraction mode

How the lifting of certain barriers in thinking yields almost instantaneous, gigantic breakthroughs in financial success

How to supercharge your "money magnetism"

How to live by design instead of living by default

Why other "success" and "wealth" courses have failed you

Why hard work, willpower, discipline or even motivation can be detrimental when it comes to increasing your income significantly.

How to play the game of life to win!

The magic power of modeling

How to demand more of life and get it

How to put yourself on "autopilot" mode towards achieving your goals
What You Will Learn On Day 2
On Day 2, we'll explore the "certain" way to creating wealth both on and WITH the Internet because it offers the opportunity to make maximum money with minimum hassle.

I personally know this to be true because I am first-hand proof.
For instance, you'll discover details of my never-before-revealed "Omni-Channel Marketing Universe" that will offer you a 'crystal-ball' insight into where the marketing world will be headed within the next 2 to 5 years.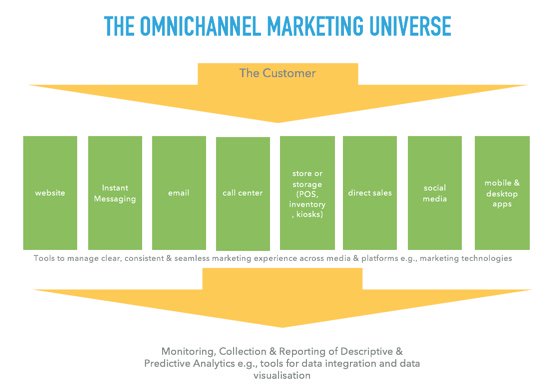 I will help you 'decipher' the Omni-Channel Marketing Universepiece-by-piece, and reveal exactly what is required to tap this goldmine marketing opportunity that very few marketers truly understand.
So you'll be getting an 'unfair advantage' and a literal head start when you attend this event!
All you need to do, is acquire a certain set of skills - A set of skills that will always be in demand, and help you in any job, career or business.
Skills like:
* SEO (Search Engine Optimization)
* SEM (Search Engine Marketing)
* Facebook Advertising
* CRO (Conversion Rate Optimization)
* Customer Acquisition
* E-commerce/Shopify
* Social Media Marketing
* Sales Funnel Creation
* Analytics & Data Mastery
* E-mail Marketing
* CRM (Customer Relationship Management)
* And much much more!
Armed with this skill-sets, you will become marketable for life
Recruiters, Agencies, and Employers are on the hunt for people with ANY experience in these skills.
They don't care if you have a degree or not. They want the skills.
I Totally Insist You Will Receive Immense Value From Attending This Event - Or I'll Pay YOU $100 For Wasting Your Time!
Make no mistake.
This isn't your ordinary satisfaction guarantee.
Given the mountain of evidence laid out here on how well these secrets have worked for me, and elsewhere if you wish to go look for it, I am supremely confident to go as far as to guarantee you an actual increase in wealth.
And you can prove to yourself this is the key to unlocking all the wealth you deserve at my expense, not yours.
Here's the deal:
Attend the full event.
If you feel that you learned nothing of value and it was a complete waste of time, I'll personally hand you $100.


This Information

Isn't Available Anywhere Else




It's not for sale anywhere… at any price.


Secure Your VIP COMPLIMENTARY Seat By Registering for this Free Event!




Here is the BONUS for YOU!
Register and attend the full event, join the community and get yourself a copy of this book at the end of the event - "THE SCIENCE OF GETTING RICH DECODED" - By Fabian Lim, #1 BestSelling Author of "CLICK! WORK ANYTIME, LIVE ANYWHERE"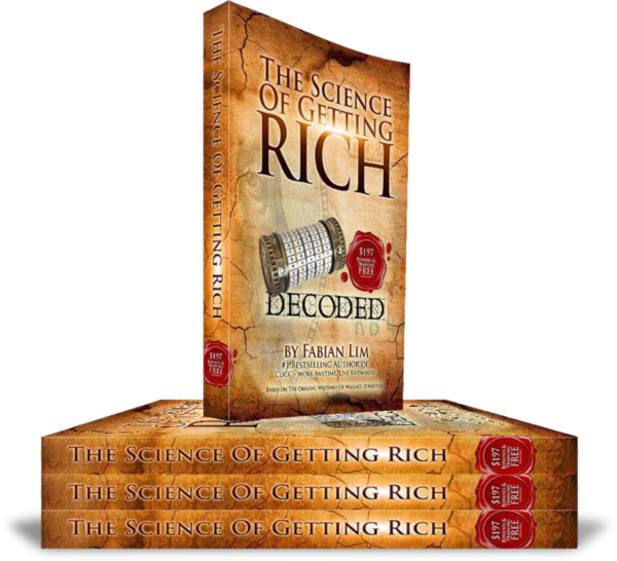 Right now, YOU have a one-time window of opportunity like none other.

The ultimate moneymaking advantage awaits you.
Go get it.
P.S. You are what you believe in. You become that which you believe you can become
P.P.S. It is a 100% FREE event designed to HELP people design a purposeful and fulfilling life, so you have absolutely nothing to lose!
SEE YOU AT THE EVENT!