Description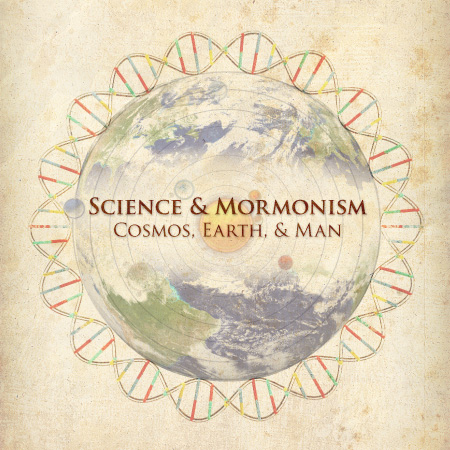 Science and Mormonism have nearly always been on very friendly terms, with Church members sharing the deep conviction that, as expressed by former scientist and apostle Elder James E. Talmage, "within the gospel of Jesus Christ there is room and place for every truth thus far learned by man, or yet to be made known." Subsequent Presidents and General Authorities of the Church have advanced similar views about the ultimate compatibility of religious and scientific truths and, with notably few exceptions, have maintained markedly positive attitudes toward both the methods and conclusions of mainstream science and the advance of modern technology.
This symposium will feature the personal perspectives of prominent LDS scientists addressing the theme of "Cosmos, Earth, and Man." Through presentations, panels, and interactive discussions, attendees will hear concise and colorful summaries of the state-of-the-art in scientific research relating to these topics and will gain a deeper appreciation of the unique contributions of LDS doctrine to the ongoing conversation.
For more details, see: http://www.mormoninterpreter.com/events/2013-symposium-science-mormonism-cosmos-earth-man/
This event is organized and sponsored by The Interpreter Foundation, in association with FAIR and LDSAgents.com.
Organizer of Science & Mormonism: Cosmos, Earth & Man
The Interpreter Foundation is a nonprofit educational organization focused on the scriptures of The Church of Jesus Christ of Latter-day Saints: the Book of Mormon, the Pearl of Great Price, the Bible, the Doctrine and Covenants, early LDS history, and related subjects. All publications in its journal, Interpreter: A Journal of Mormon Scripture, are peer-reviewed and are made available as free internet downloads or through at-cost print-on-demand services. Other posts on the website are not necessarily peer-reviewed, but are approved by Interpreter's Executive Board.
Our goal is to increase understanding of scripture through careful scholarly investigation and analysis of the insights provided by a wide range of ancillary disciplines, including language, history, archaeology, literature, culture, ethnohistory, art, geography, law, politics, philosophy, etc. Interpreter will also publish articles advocating the authenticity and historicity of LDS scripture and the Restoration, along with scholarly responses to critics of the LDS faith. We hope to illuminate, by study and faith, the eternal spiritual message of the scriptures—that Jesus is the Christ.
Although the Board fully supports the goals and teachings of the Church, The Interpreter Foundation is an independent entity and is neither owned, controlled by nor affiliated with The Church of Jesus Christ of Latter-day Saints, or with Brigham Young University. All research and opinions provided on this site are the sole responsibility of their respective authors, and should not be interpreted as the opinions of the Board, nor as official statements of LDS doctrine, belief or practice.