'Science is Vital' Parliamentary Lobby

Tuesday, October 12, 2010 from 3:30 PM to 4:30 PM (BST)
Event Details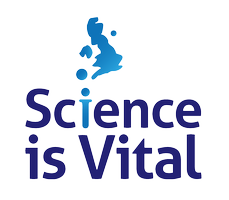 Science is Vital is a group of concerned scientists, engineers and supporters of science who are campaigning to prevent destructive levels of cuts to science funding in the UK.
The Campaign for Science and Engineering (CaSE) have organised a lobby of Parliament in support of Science is Vital, giving people a chance to meet with their MPs and express their concerns over the proposed cuts to science and engineering funding - and tell them why they think that funding is important.
For details on how to write to your MP and more information about the campaign please visit the Science is Vital website.
If you'd like to come to the lobby, please write to your MP asking them to come and meet you there - regardless of whether you voted for them, it's their responsibility to listen to your concerns, and your democratic right and duty to hold them to account.
When registering for the event, please let us know whether your MP has confirmed whether he or she will be attending the lobby event - but if they haven't confirmed yet, you should still register. If you find out after registering, then please let CaSE know then. 
The meeting will start at 3.30pm but we recommend that you leave at least 45 minutes to clear through the House of Commons security entrance. CaSE has produced a briefing which explains the lobby in more detail: http://www.sciencecampaign.org.uk/documents/2010/20101005%20CaSELobbyInfo.pdf
If you have any further queries do give us a call or email nick@sciencecampaign.org.uk or call 0207 679 4994.
When & Where

Committee Room 10
House of Parliament
SW1A 0AA London
United Kingdom


Tuesday, October 12, 2010 from 3:30 PM to 4:30 PM (BST)
Add to my calendar
Organizer
Campaign for Science and Engineering
CaSE, Gordon House
29 Gordon Square
London
WC1H 0PP
020 7679 4994

nickh@sciencecampaign.org.uk
www.sciencecampaign.org.uk
http://twitter.com/sciencecampaign
'Science is Vital' Parliamentary Lobby