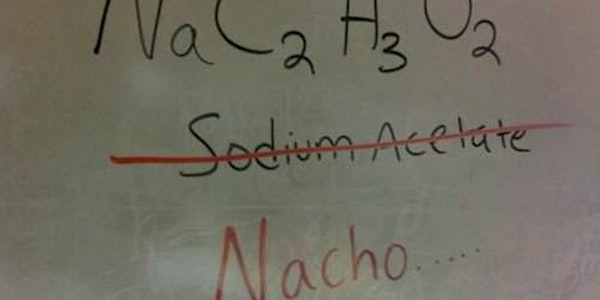 "Science in Our Daily Lives" -Talk by Dr. Pete Ludovice Scientist-Comedian!
When and where
Location
Baltimore Under Ground Science Space (BUGSS) 101 N Haven St Suite 105 Baltimore, MD 21224
Description
Please join us for some laughs and science at BUGSS!
"Science in Our Daily Lives"- Dr. Pete Ludovice
Associate Professor, School of Chemical & Biomolecular Engineering, Georgia Institute of Technology, Atlanta, GA
Our current NSF-funded investigation of applying humor to improve engineering education has revealed that humor is only effective when it is actively integrated into the educational examples. Likewise, the integration of scientific and technological rigor with a humorous engaging example appears to be optimal in educational STEM (Science Technology Engineering & Mathematics) outreach. These principles will be illustrated with many funny STEM examples common to our daily lives by a college professor who is also a stand-up comedian. This approach avoids the poor learning outcomes associated flashy demos whose wow factor eclipses the technical fundamentals, and the lack of audience engagement that often results from describing important technological solutions whose science is simply too complex for the layperson.

BIO
The world's only touring comedian with a Ph.D. from M.I.T., Pete has performed internationally as a comedian for over a decade, and taught Georgia Tech Chemical Engineers for over two decades. His research activities include the computer modeling of synthetic and biological macromolecules, and the use of humor to improve technical innovation, communication, and education (ludovice.chbe.gatech.edu). One of his National Science Foundation projects examines the use of humor in engineering education. He co-directs the Humor Genome Project (humorgenome.org) and the Geekapalooza Comedy Tour (pwp.gatech.edu/geekapalooza) at Georgia Tech. Pete also hosts a weekly radio show on science and technology whose motto is "Science, only funnier" (WREK-Atlanta, 91.1FM, insidetheblackbox.org), and a podcast on the intersection of science and the humanities (www.peteandcharlie.libsyn.com/).
We are excited and grateful Dr. Pete Ludovice will share his thoughts and comedy with us. Please see his other events coming up in DC and Baltimore!