Description
The film Armageddon is fiction; it suggests that humanity was in mortal danger until heroic actions saved us. Did you know that there are people who observe and secure improved orbits for near-Earth asteroids EVERY DAY? Their efforts have eliminated the chances of an extinction-level asteroid impact with Earth over the next 100 years or so. Did the film spur action that helped achieve this incredible decrease in risk? Was this due to increased public consciousness of the risk?
Join us on September 27th at Chicago's Columbia College's Film Row Cinema to hear from two people who approach informing the public in two very different ways: Robert Roy Pool, the story writer for the movie Armageddon, and Dr. Mark Hammergren, an astronomer who works in asteroid avoidance and a frequent science adviser for movies and TV series. Moderated by the Adler's and Planetary Society's Andy de Fonseca, they will discuss how the entertainment industry and fiction could be a tool in explaining science, how science is portrayed in the entertainment industry, how they get the science right (and wrong), and what IS the real science of asteroid collisions.
Robert Roy Pool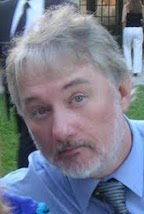 Robert Roy Pool is one of the most successful original screenwriters in the world. His two most popular movies, Outbreak and Armageddon, have generated more than $750,000,000 in box-office receipts, and nearly a billion more in ancillary revenues. Armageddon became the most successful live action movie Disney had released up to that time, with worldwide grosses of more than half a billion dollars.
Bob has also worked on dozens of unproduced screenplays, including his latest, Ballot Holes / Rigged, based on Chicagoan Sandy Morganstein's novel, Cassandra Chanting. Rigged may be produced next year. He is also working hard on a TV pilot called Same Frequency. He is a Yale Alum, an alumnus of UCLA Film School, and has taught screenwriting at UCLA. He is currently at work on his first novel ExtraSolar, a new example of his favorite "science faction" genre.
Mark Hammergren, PhD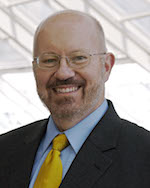 Dr. Mark Hammergren is an astronomer and science communicator at the Adler Planetarium. He is Director of the Adler's Astro-Science Workshop, a challenging astronomy program for high school students founded in 1964. He co-created Adler's Far Horizons citizen space exploration program, which has launched more than 124 high altitude balloon missions and is currently gearing up to develop a small scientific satellite. His research interests include asteroids, meteorites, impacts and mass extinctions, and the history and sociology of the flying saucer phenomenon.
His wide-ranging interests and experience have led to his being a consultant on astronomy and UFO cults for the TV series CSI, forensic astronomy and image analysis for the US Army as part of a murder trial, and for the ocean recovery of the first Russian commercial space capsule, during which he became the first Westerner to embark on a Russian Navy ship at sea. He is a frequent media commentator on space subjects, and he sits on the boards of 137 Films and Fresh Films.


Moderator:

Andy de Fonseca

Andy de Fonseca is an avid volunteer at the Adler Planetarium and, after many years of teaching and promoting space science to Adler visitors, founded the Chicago branch of The Planetary Society, a space exploration advocacy group started in 1980 by Carl Sagan. She is a published author and is currently a student in aerospace engineering.
Event Details
Film Row Cinema is located on the the 8th floor of 1104 S Wabash. Please ask the front desk for directions if needed. Doors open at 5:30 pm and the program starts at 6 pm.
ISBE Clock Hrs will be provided for CPS teachers.
Parking and Transportation: Street parking and several paid parking garages are available in the area. The Roosevelt stop off the Green Line is one block from the venue. Please use https://www.transitchicago.com/ to help plan your trip.
Notice: As a guest of Chicago Council on Science and Technology (C2ST), you agree to be photographed, videotaped, or filmed and grant C2ST permission to put the finished footage/photography to any uses that it may deem proper including marketing, advertising (print, radio, and television) and PR-related activities.
This program presented in partnership with: